Academic Excellence Scholarship
Effective Summer 2024, new freshman admitted by the deadline of Feb. 15 that meet the academic standards are eligible for these awards.
Minot State Academic Excellence Scholarship

High School GPA

Scholarship Award
3.9+
$10,000
$2,500/year for a maximum of 4 years
3.7-3.89
$7,500
$1,875/year for a maximum of 4 years
3.5-3.69
$5,000
$1,250/year for a maximum of 4 years
3.0-3.49
$2,500
$625/year for a maximum of 4 years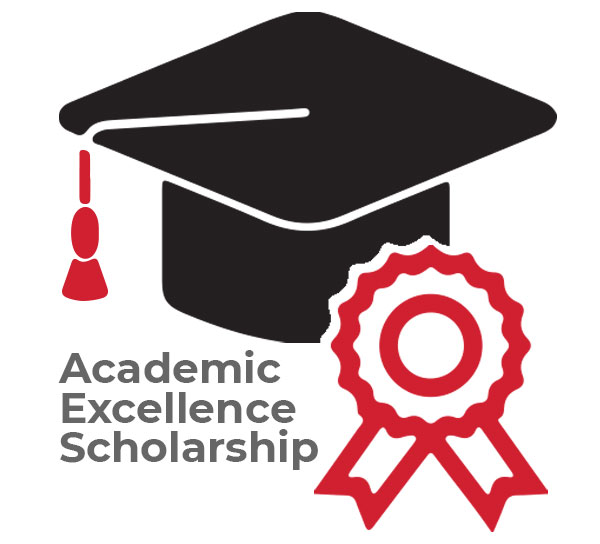 Awards are based on your official unweighted high school grade point average (GPA). No additional application beyond your application for admission is required. Those who qualify will receive their award in the form of a tuition waiver which may not be eligible for combination with other waivers. Terms and conditions are subject to change. Please review the tabs below for more information.
You must be a new first year freshman student* with U.S. or Canadian citizenship admitted to Minot State Summer 2024 or later.
As an eligible and fully admitted new freshman applicant, you will be evaluated based on the following information recorded by the Minot State Enrollment Services Office:

Full admission acceptance to Minot State by Feb. 15 for fall applicants 
New freshman students who start in the summer semester will be evaluated and awarded with the following fall semester applicants
A student fully admitted to Minot State after the priority deadline may be eligible if funding is available
Unweighted high school GPA
        *Transfer students are not eligible for the Academic Excellence Scholarship
You must:
Be enrolled in 12 or more Minot State credits by the end of the 100% refund period for the 16 week semester (Financial Aid census date) each fall and spring semester

Collaborative classes are not eligible in the 12 credit enrollment minimum and do not count as completed credits for the award
Remedial Minot State credits do count as completed credits
Credit requirement includes graduating semester

Be continuously enrolled in consecutive fall and spring semesters as an undergraduate student
Maintain 3.0 or higher cumulative GPA
Successfully complete 24 or more total Minot State credits during the fall and spring semesters

Successful completion requires a D or higher grade
The summer term can be used to complete your 24 total credits or to improve your GPA if needed
Students who withdraw or do not complete the 24 total credits per academic year will not be eligible to renew the award for subsequent years
Academic Excellence Scholarships:
Are renewable up to eight consecutive fall and spring semesters if criteria is met
Will be disbursed equally between fall and spring semesters
Will be evaluated for renewal at the end of each spring semester 
Will be reduced if review of your final unweighted high school GPA is lower than the recorded in-progress high school GPA
Will be discontinued when your undergraduate degree is posted
Students eligible for more than one tuition waiver program will receive the offer of greater value. Other tuition waiver programs include the Minot State Spouse/Dependent Tuition Waiver, ND Veterans Dependent Tuition Waiver, and Cultural Diversity Tuition Waiver.
Academic Excellence Scholarships are not available to a student who is:
Eligible for a more beneficial program such as the Minot State Employee Spouse/Dependent Tuition Waiver, ND Veterans Dependent Tuition Waiver or Cultural Diversity Waiver program if these waivers are worth more than the Academic Excellence Program.
Enrolled in study abroad experiences with no regular Minot State tuition charged
Enrolled in programs that require remission of tuition to other organizations
Pursuing a graduate degree
Transferring to Minot State  
Your Academic Excellence Scholarship may be reduced or terminated in situations where you are eligible for direct tuition payment from a third-party payer such as Veteran's Affairs or employer funded tuition reimbursement programs.
The maximum amount you can receive from institutional funds cannot exceed an amount equal to the tuition, fees and books, and room and board (if living on campus). Institutional funds include tuition waivers and scholarships.
All Minot State students are also encouraged to complete the Minot State General Scholarship Application as they may be eligible for a variety of undergraduate scholarships funded from gifts to the University. Scholarships are based on academic achievements, financial need, and other criteria defined by the donors. For a list of scholarships, view the undergraduate catalog.