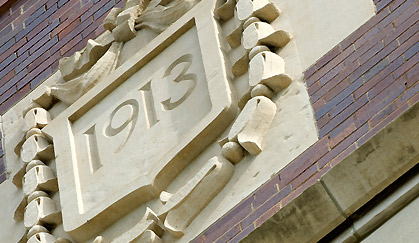 Privacy Policy
   
» MSU Privacy Policy
» Disclaimer
» NDUS Computer Use Policies
» DMCA Agent
General
Records received by the North Dakota University System from web sites are subject to the same controls and uses as records collected by governmental offices visited in person. This office provides security for information provided to it and it does not sell information it receives. We may be required to disclose collected information pursuant to a court order. In addition, we may be authorized to share this information with other state agencies for purposes of child support enforcement, law enforcement, collection of debts owed to the State or its political subdivisions and any other purpose authorized by law. Information not specifically addressed in this policy must be disclosed pursuant to the North Dakota Open Records Law.
Web Site Security
In order to protect the information being gathered, this site has security measures in place including firewalls, encryption, and authenticated access to internal databases where needed.
Domain Information
Google Analytics is used to help analyze how users use the site. This analytical tool uses cookie's, which are text files placed on your computer, to collect standard internet log information and visitor behavior information in an anonymous form. The information generated by the cookie about your use of the website (including your IP address) is transmitted to Google. This information is then used to evaluate visitor's use of the website and to compile statistical reports on website activity.
Some behavioral data may be used indirectly for marketing purposes.
Personal Information
E-mail addresses will be collected from an application only if a response is necessary or if there is a need to correspond with web site users. If during your visit to our site you send an email, the email address will be collected as a means to reply to you. We may forward your message to another agency for appropriate action.
Cookies will be used under specific conditions. A cookie is a text file stored on a web site users PC to maintain an uninterrupted transaction with the application. There are two types of cookies, a memory cookie and a hard cookie. Memory cookies will be deleted at the end of the session. Memory cookies are specifically used when purchasing products or services through the web. Hard cookies will remain on the PC after the session is ended. Hard cookies are generally used for keeping your personal options for viewing the site.
Retention of Information
The information collected on this site is retained in accordance with the Record Retention Schedules developed by this office.
→ Based off of the ND State Privacy Policy.
---
Disclaimer
In order to provide you with a wide variety of information about Minot State University, this site links to other web sites maintained by individuals, state agencies, political subs, nonprofit organizations and private businesses. Each of these entities has the responsibility of setting their own privacy policy, and posting it on their web sites. When you link to another site, you are subject to the privacy policy of the new site. Although we try to keep this information up-to-date and accurate, neither the MSU, nor any agency, officer, or employee of the MSU warrants the accuracy, reliability or timeliness of any information published by this system, nor endorses any content, viewpoints, products, or services linked from this system, and shall not be held responsible for any losses caused by reliance on the accuracy, reliability or timeliness of such information. Portions of such information may be incorrect or out of date. Any person or entity that relies on any information obtained from this system does so at his or her own risk. MSU makes every effort to provide virus-free files but does not guarantee uncorrupted files.
→ Based off of the ND State Disclaimer.
---
NDUS Computer Use Policies
→ NDUS Computer use Policies and Procedures
---
DMCA Agent
→ Designated DMCA Agent