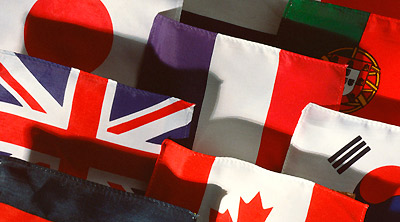 Study Abroad
General Information:
To be eligible for federal financial aid a student must be enrolled for a minimum of 6 credits during any term of attendance.  Students enrolled in less than 6 credits may be eligible for alternative sources of funds.  Students interested in study abroad are encouraged to visit the Financial Aid office to determine what funding sources may be available for their study abroad adventure.
Applying for financial assistance:
Students needing financial assistance for study abroad programs must complete the following documents:
An institutional summer financial aid application available on-line or at the financial aid office after April 1.
A Study Abroad Procedure and Approval Form (pdf) completed by the International Programs Office.
When to apply for financial assistance for study abroad:
Students needing financial assistance to study abroad should apply at least three months prior to the start of the study abroad tour.
Special considerations:
Studying abroad can be more expensive than going to school on campus.  We recognize this fact and may be able to secure a larger budget for certain expenses associated with a study abroad program.  If you have special needs you should visit with the financial aid office to verify an increase in costs for study abroad.
Disbursement of aid:
Financial aid will be disbursed during regular fee payment dates which occur about the second week of the term.
Aid will be disbursed by either direct deposit to your bank account or by paper check.  It is recommended that if you are studying abroad that you sign up for direct deposit as a paper check will not be mailed to an address out of the United States.
Office of International Programs
Direct Deposit of excess financial aid