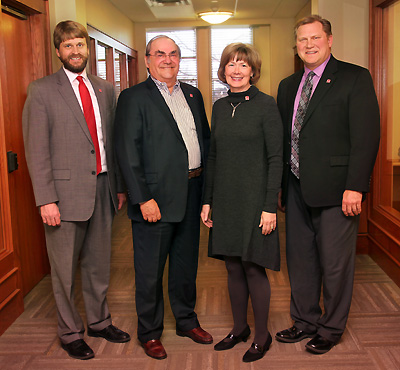 How to Give
We invite you to consider making a gift to MSU. Your tax-deductible gift will help make a difference to Minot State University and its students. The generosity and loyalty of MSU alumni, parents and friends are central to the continued success and growth of the University.
Thanks to a tax credit made possible by North Dakota lawmakers, your charitable gift can cost LESS and do MORE than ever before.
Convenient ways to give a gift to MSU:
» Donate securely online
» Planned Giving
» Outright Gifts of Cash
» Gifts of Appreciated Securities
» Wills
» Endowed Memorial Scholarships
» Matching Gifts
» Real Estate
Contact:
Abbie Eads
701-858-3398
1-800-777-0750 ext. 3398
abbie.eads@minotstateu.edu
---
This organization is not engaged in rendering legal, accounting, or other professional services. If legal advice or other expert assistance is required, the service of a qualified attorney and/or accountant should be sought.
Fee assessment policy [pdf]