President's Club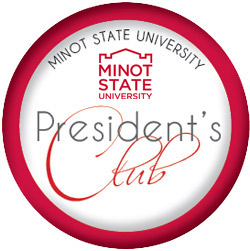 The MSU President's Club is the most prestigious annual giving group within our university. It's about people who are passionate about MSU, and are truly dedicated to partnering with fellow members to serve our students.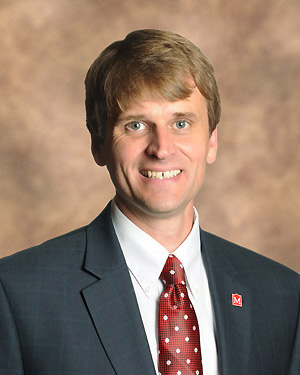 For more information regarding the President's Club and how you can become a member, please contact the MSU Advancement Office at 701-858-4158.

Dr. Steven W. Shirley, Ph.D.
Minot State University President
Member Privileges
President's Club members are an elite group who annually demonstrate strong support for students and Minot State University. Members of this club are entitled to special privileges.
The greatest benefit of the President's Club is the pride you experience knowing your dedication to MSU will make a difference in the lives of students. In appreciation of your generosity, the University extends certain benefits, including
Insider newsletters from the President regarding current initiatives and campus happenings
Invitation to and recognition at the annual luncheon held during Homecoming week
A special recognition gift for fist-time members
Recognition in the annual President's Report
---
President's Club Members
Since 2008, Minot State University has recognized its most generous annual donors by welcoming them into the President's Club. Membership in the President's Club is open to all donors making annual contributions totaling $1,000 or more to any area of campus.
INDIVIDUALS
David and Kathy Aas
Ryan and Jessica Ackerman
Mike and Kristen Aldrich
Beverly A. Alex
Albee and Karen Allstadt
Jay and Dyanne Altringer
Don and Joyce Anderson
Erik and Dianna Anderson
Howard Anderson
Ken and Lona Anderson
Ryan and Hope Anderson
Donald and Carolyn Andrews
Sean and Shelby Arbaut
Randy and Holly Arneson
Kelly R. Artz
Brent and Stacy Askvig
Brian and Joan Backes
Edward W. Baker
Larry and Debbie Baklenko
Chuck and Leslie Barney
Matthew Barr
Richard and Linda Beall
Doug and Patti Bengson
Steven H. Bennett
Kristi-Ann L. Berg
Mary Ellen Berning
Todd and Carolyn Berning
Andrew M. Bertsch
Mary Lou Bertsch
Lynn and Denise Billadeau
Kevin and Kalli Black
Gregg and Jackie Blikre
Steve and Barb Blikre
Duane W. Block
Byron and Chris Blowers
Nancy G. Boyd
Jody and Lori Braasch
Mike and Gina Brandt
Michael and Sharla Braun
Duane and Jeanne Brekke
Ted and Joan Brinkman
Dale and Vonnie Brown
Frank and Val Bruels
Randy and Jaimie Brunner
Randy and Pat Burckhard
Donald and Jean Burke
Donald J. Busek
Pat and Sandy Butz
Nancy C. Cain Sommers
Jeffrey and Lori Campbell
Rich and Vicky Campbell
John and Nicole Carlson
Gary and Theresa Cederstrom
Shawn C. Chaffin
Daniel and Tracy Christen
William M. Christen
Bill and Diana Christianson
Bruce and Linda Christianson
Eric Clausen
John and Leslie Coughlin
Garnet Cox
Briley J. Crissler
Jim and Cheryl Croonquist
Kevin and Susan Cross
Charles D. Cunningham
Kathleen B. Cunningham
Richard and Marlene Cygan
Michael T. Daley
Brent and Carol Danks
Daniel and Tammy Demary
David and Myrna DeMers
Blaine and Kathy DesLauriers
Jay and Sheree Diede
Gerald P. Dilland
Duane and Lois Dockter
Scott and Sara Doering
Bradley Dokken
Josh D. Duhamel
Scott and Darcy Duke
Bock and Terry Eckmann
Art Ekblad
Todd and Della Erickson
Fred and Joyce Evans
Beth R. Feldner
Jeremy and Jade Feller
Chad and Terri Fenner
Steven and Kari Files
Grace J. Fisher
Mike and Vicki Fitzmaurice
Kevin and Laura Forde
Wayne and Brenda Foster
Sara K. Frantsvog
Thomas and Judy Fredericks
Donna M. Freer-Stannard
Neil S. Fulton
Mike and Kathy Gaddie
Richard A. Gaffrey
Lori J. Garnes
Larry and Karen Gehring
Matt and DelRae Geinert
Dusty and Laurie Geller
Chad and Kimberly Gifford
Jason and Heather Gillihan
Patrick and Risa Glover
Cody and Kayla Goetz
Jerry M. Gooch
Dave and Dolly Gowan
Charles E. Grantham
Brooks and Wanza Grantier
Brith Gundersen
Katie Haarsager
Erik and Julie Haas
Vernon and Marlene Haddeland
Connie R. Hagen
Mary J. Hagenstein
Travis and Brenda Halvorson
Justin and Jamie Hammer
Geraldine K. Hanson
Luther and Diann Hanson
Kevin and Leisa Harmon
Jerome A. Harstad
Randy Hedberg and Cheryl Hysjulien
Rick and Andrea Hedberg
Jacquelyn A. Hegstad
Todd and Celeste Heidbreder
Jerry and Sandy Helgeson
Randy and Dot Henke
Chris and Lindsey Henry
Timothy D. Henry
Ronald and Donna Hensen
Clint and Renee Hermanson
Michael and Joan Hill
Rebecca Hill
Marita B. Hoffart
Lance and Kendra Hollinger
Robert and Patricia Holmen
Kelsey and Erin Holt/Holt Insurance Agency
Thomas G. Holum
Stephen and Kara Hoogensen
Gary and Carol Hovdestad
Gwen M. Howard
George and Peggy Hudson
Peter Hugret and Judith Howard
Don and Sherry Hummel
Lynn and Beverly Hummel
Mike and Susan Hummel
David R. Iverson
Joseph and Wanda Jandrisch
Jacob and Amy Jenkins
Monique Jensen
John and Ann Jermiason
Adelaide Johnson
Roberta L. Johnson
Merton and Karen Johnsrud
Pat and Mary Kay Jones
Ann L. Jussero
Paul and Patricia Kaald
Kent and Chelsea Kirkhammer/Newkota Services and Rentals
John and Carolyn Klovstad
Howard and Melanie Klug
Jim and Celeste Knudsen
William A. Koering
Terry and Kathy Kolbo
William W. Koponen
Christopher and LaVonne Kraft
Brekka E. Kramer
Karen K. Krebsbach
Ronald and Becky Kresel
Rebecca A. LaBrant
Ron and Duska LaCount
Jay and Denise Landsiedel
Tyrone Langager and Rita Curl-Langager
Dan and Jeri Langemo
Troy and Linda Langmaack
Clinton and Ardella Larson
Ronald D. Larson
Erik and Lacey Laudenschlager
James and Tammy Lawson
Daniel and Amy Lee
Andy and Teal Leraas
L. M. Lillehaugen
Audrey R. Lilly
Paula D. Lindekugel-Willis
Amanda Lindstrom
JoAnn K. Linrud
Steve and Trini Lipp
Darrel and Teresa Loftesnes
Richard and Gloria Lokken
Hugh and Deeann Long
Roger and Ann Looyenga
Jhondarr A. Lopez
Bruce Lovdahl and Glenda Berry-Lovdahl
Karen L. Lund
Audrey Lunday
Jarid and Lynn Lundeen
Donna M. Luther
John Lydon and Judie Boehmer
Steve and Kari Lysne
Timothy and Vanessa Lystad
Marlys A. Magnuson
Claude and Gwenlyn Marsh
Warren and Bonita Martin
Wayne and Della Martinsen
Michael L. Massine
Todd and Janet Mathistad
Doug Mattson and Penny Miller
Joan L. Mattson
Bob and Kathy Mau
Steven and Jennifer McDonald
Brian McIntyre
Chad P. McNally
Patrick W. McNally
Tami J. McNally
Utpal and Samita Mehta
Gayne and Barbara Meiers
John and Jean Meiers
Tim and Laura Mihalick
Jeff and Peggy Miller
Eric and Renae Mogen
Cathy E. Monroe
Jim and Kim Montgomery
Margaret A. Moore
Carol Moore Cook
Peggy A. Morris
Mark and Holly Mosser
Jacek and Malgorzata Mrozik
Laurence Muratore
Jeff and Heather Myers
Alison G. Myhra
Amelia R. Nash
Don Negaard and Jennifer Hunter
Kelly G. Nehring
Jordan and Tasha Nelson
Robert and Patricia Nelson
Sandra J. Nelson-Olzweski
Kelly and Maria Nesheim
Noel M. Nesheim
Kevin and Cynthia Neuharth
Max E. Niesar
John and Cheryl Nilsen
Jack and Colette Nybakken
Jerry R. Obenauer
David and Kathleen Olson
Dwight and Lana Olson
Linda Olson and David Leite
Rodney and Marcia Olson
Tim and Kathy Peil
John and Rebecca Petrik
Ted and Dolly Pfau
Shadd and Marnie Piehl
Walter and Becky Piehl
John and Dianne Pierson
Tom and Mary Probst
William and Ginger Quam
Mary B. Quandt
John M. Quie
Dr. Sophia Rammell and Jacob Thrailkill
Jacqueline L. Reep-Jarmin
Ken and Deb Reinke
David and Carla Reiten
Roberta J. Rieder-Arnt
Jeff and Tammy Risk
Tim Roach and Gigi Roberts-Roach
Dale and Nicola Roed
Lowell and Carole Romfo
Rod L. Romine
Scott and Trudy Ruland
James and Joanne Rumpler
Shirley Rutter
Nell E. Sander
Robert N. Sando
Alexander Sandoval
Mark and Gloria Sanford
John and Wendy Schaffer
Mark A. Schnabel
Chad and Angela Schnaible
Deborah R. Schultz
John and Laurie Schwan
Bryan K. Schweitzer
Donald and Arveda Selk
Paula J. Selland
Marv and Barb Semrau
Clint Severson and Conni Ahart
Elma O. Severson
Tom and Anita Seymour
Deborah L. Sheldon
Steven and Jennifer Shirley
Steven C. Sidener
Joe and Nancy Siefried
Larry and Patty Silver
Robert and Jo Ann Skabo
Nedra J. Sluke
Darryl and Kathy Smette
Michael and Jennifer Smith
Tim and Lynn Smith
Paul and Jacqy Soderberg
Mary Lou Soukup
Dale Spartz and Shelley Erickson
Brent and Brenda Srejma
Jim and Sandra Stai
Quentin Stevick
Lynn Stinson
Arnie and Sigrid Strebe
Phillip and Jessica Streccius
Thomas C. Stredwick
Larry D. Taylor
Brock and Tifany Teets
Paul and Sherri Tefft
John W. Theisen
George and Sandra Thelen
Madison E. Thompson
Myron and Shirley Thompson
Roger and Michelle Tollefson
Chuck and Linda Tompkins
Arne and Margaret Totdahl
Michael and Kristi Toy
Burton and Gwendolyn Traub
John Travis
Megan Trout
Darrik and Betsy Trudell
Curtis and Irva Undlin
Larry Vachal
Tim and Allison Vallely
Darlene F. Van Arsdale
Todd and Heidi Van Dusen
Craig and Bonnie Van Sickle
Mike and Peggy Vandall
Mike and Dee Vanhove
Dr. Jeffrey and Janelle Verhey
Jason and Alana Vollmer
Maureen R. Wacker
Nathaniel and Christina Wagner
Larry B. Wahlund
Don and Deb Wahus
Bruce and Diane Walker
Kim R. Weydahl
Pat and ReNae Wheeler
Tom and Karin Will
Del Rae Williams
Lorraine J. Willoughby
Jack and Suzanne Wilson
Mary E. Wilson
Brent and Shelley Winiger
Kathryn M. Wipperling
Douglas and Robyn Wonnenberg
Steven and Mary Wood
Kevin and Renae Yale
Terry and Ann Zeltinger
Jason and Dusty Zimmerman
ORGANIZATIONS
701 Development, LLP
Ackerman-Estvold Engineering and Management Consulting, Inc.
Aggie Foundation
Allstate Insurance-Kim Albert Agency
Arrowhead Liquors-Lamplighter Lounge
Artz Insurance Agency, Inc.
Auto-Owners Insurance Company
B & B Insulation, LLP
Backyard Bounce, LLC
Beall Law Office, PLLC
Brady Martz & Associates, PC
Bremer Bank
Burger King
Bush Foundation
Charities Aid Foundation America
Chippewa Resource, Inc.
Clean Tech, LLC
Community Rocks, Inc.
Dacotah Bank
Dakota Rattlers Wrestling Club
Dakota Square Arco
Darrell and Joann Henry Estate
Delta Kappa Gamma-Nu Chapter
Don Bessette Motors, Inc.
Eck Foundation
Edson and Margaret Larson Foundation
Edward Jones-Greg Tschetter Agency
Enbridge Pipelines ND
Eunice Neshem Estate
Farstad Oil, Inc.
First International Bank & Trust
First Western Bank & Trust
FM Global Foundation
Fraternal Order of the Eagles #2376
Game One
Gate City Bank
Gertrude Eck Scholarship Trust
Harvey and Arlone Twyman Trust
Homesteaders Restaurant
I. Keating, Inc.
Inspiritus Community Health Foundation
Integrity Viking Funds
Investors Management & Marketing, Inc.
Janet Wentz Estate
Jerome's Collision Center
JL Lube Enterprises, LLC
JLG Architects
John and Elaine Andrist Charitable Trust
John and Lucille Decker Charitable Gift Endowment
John Harchanko Estate
Kiwanis Club of Minot
KMG Holdings, Inc.
Magic City Lions
Makes Cents, Inc.
Margaret Bruce Estate
Marketplace Foods
Mass Mutual
MAYSA
McGee, Hankla & Backes, PC
MDU Resources Foundation
Midco
Minot Area Community Foundation
Minot Area Council of the Arts
Minot Area Retired Teachers Association
Minot Daily News
Minot Hockey Boosters
Minot Junior Golf Association
Minot Restaurant Supply
Minot Soccer Association
Minot Wrestling Booster Club
Montana-Dakota Utilities-MDU
Mosser Chiropractic, PC
Mowbray & Son Plumbing & Heating, Inc.
MSU Alumni Association
MSU Staff Senate
NDUS Foundation
North Hill Bowl
Northwestern Mutual Foundation
Peoples State Bank
Power of 1
Prairie Grit Adaptive Sports
Preferred Restaurant Group, Inc.
Principal Financial Group Foundation, Inc.
Rockstar Real Estate, Inc.
Ronald and Duska LaCount Family Foundation
Ryan Family Dealerships, Inc.
Sertoma Club of Minot
Sisters of St. Francis
Sixteenth St., LLC
Sleep Inn & Suites
SRT Communications, Inc.
Strategic Link Consulting
Sundre Sand & Gravel, Inc.
The Heritage Singers
The Landis Family Trust
The Learning Tree
The Title Team
Thompson-Larson Funeral Home
Three Affiliated Tribes
Tires Only, Inc.
Tollefson's Retail Group
Tom and Frances Leach Foundation, Inc.
Town & Country Credit Union
Town & Country Insurance Agency, LLC
Trilogy, LLC
Trinity Health
Trusted Tire & Auto
United Community Bank of North Dakota
Verendrye Electric Coop.
Visit Minot
Wells Fargo Foundation
Western ND Golf, Inc.
Xcel Energy/Xcel Energy Foundation