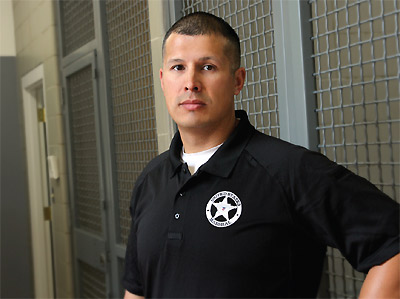 "While attending MSU, I had the opportunity to connect with area law enforcement who shared their first-hand experience in the classroom; this along with the Criminal Justice curriculum helped prepare me for my current law enforcement career."
- Chris Poitra '03, Deputy US Marshal
21st Century Workforce Development Campaign
» Signup to Share Your Experience
The purpose of Minot State University's 21st Century Workforce Development Campaign is to create a collective knowledge bank for students, faculty, and staff. Alumni and community members are invited to connect with our students through the following areas of experience:
Speakers Network
Presenters enhance classroom learning on special topics for workplace development and well-being. You may be invited to attend in person or via video streaming to speak to specific groups, classes, clubs, or organizations. Physical location does not prohibit participation!
Mock Interview Teams
MSU students know that the key to acing an interview is practice and who better to practice with than employers. Help students, who are interested in your field, prepare for future interviews and simultaneously identify potential candidates for our organization.
Mentoring
Being a mentor makes a powerful impact on a student's life. Our mentoring program allows the MSU Career Center to facilitate and match students with professionals who have knowledge or life experiences in specific fields.
Experience is not necessary. MSU will train all mentors following the completion of the application process.
Internships
Paid or unpaid internships provide our students with meaningful "real-life" experiences in the workforce. Internships need to support students' career interests and academic success plans.
Career Exploration/Job Shadowing
Assisting our students in finding their place in this ever-changing workforce is important. It is our goal to provide students with job shadowing opportunities that connect your workplace with MSU students to help them learn more about potential fields of employment.
Job shadowing is designed to be flexible for both the student and the employer and must be relevant to majors and programs available at MSU. Experiences may range from a half-day to a longer duration most suited for the situation.
Employment Opportunities
Connect with recent graduates and alumni by listing your business or organization's employment opportunities on the MSU Career Center's webpage - www.minotstateu.edu/careers
This initiative matches MSU graduates looking for meaningful employment with many of our alumni and community members searching for highly qualified employees.
» Signup to Share Your Experience
---
To inquire about how you can add value to our students' education through this new program, contact: Lynda Bertsch, Career Center Director, at 701-858-3996/800-777-0750 ext. 3996 or careers@minotstateu.edu.