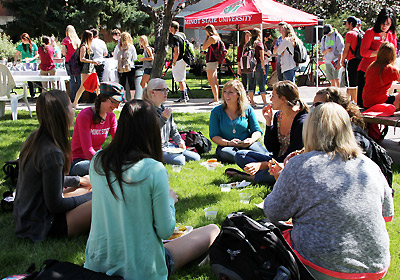 Student Clubs & Organizations
We're not bragging when we say there's a lot to do at Minot State University!
Student life at MSU isn't just about classes, tests and grades. Getting involved with a student organization is a great way to practice effective time management skills, connect you with like-minded people, and truly help you feel at home on campus while you make lasting connections and memories. 
Minot State University offers more than fifty student organizations reflecting the variety of interests of our student population. 
From leadership opportunities and community service to social events and entertainment, getting involved is easy! Consider joining an organization related to your academic area of study. Find something you enjoy or challenge yourself to do something new. Start by exploring our list of active student organizations below! 
List of Clubs
Club Sports
Starting a New Club
Club Funding
Mascot Mark