Contact Us
Rick Hedberg
Vice President for Advancement/Executive Director MSU Development Foundation
rick.hedberg@minotstateu.edu 
701-858-4483
Rick Hedberg became the vice president for advancement at Minot State University in June 2016. In this role, Hedberg serves as the executive director for the MSU Development Foundation and is responsible for alumni services, annual giving, donor relations, the Minot State Board of Regents, major gifts, social networking, Design and Print Services, university communications, and is the lead fundraiser for the University.
During his time as vice president for advancement, Minot State has enjoyed record levels of giving, including raising $11.163 million in 2020, a high mark for the Development Foundation. In his first five years as head of the department, Minot State has eclipsed $3 million in total funds raised each year. Minot State's endowed scholarships and programs grew to a record 392 in 2020, and faculty and staff giving is at all all-time high. The MSU Development Foundation's total assets have nearly doubled to $49.472 million since 2015.
Hedberg has been actively involved in major Minot State facility renovations and projects including the Northwest Arts Center in the lower level of the Gordon B. Olson Library, the Dean Frantsvog Academic Center in the Minot State Dome, the air supported dome at Herb Parker Stadium, and the MSU Dome seating project. Hedberg also oversaw the purchase of Beaver Ridge, a multi-use residential-commercial building near campus, and is currently involved in the first phase of construction of renovations to MSU Summer Theatre.
The University also began a comprehensive, multi-year $40 million capital campaign on July 1, 2019.
Prior to his current role, Hedberg managed the Department of Athletics, including the university's move from NAIA status to NCAA Division II. He also spearheaded major renovations to Herb Parker Stadium and Swain Hall. Hedberg, who played men's basketball for the Beavers, is a member of the MSU Hall of Fame, being inducted in 1997.
Hedberg graduated from Parshall High School in 1984. He graduated from Minot State in 1989 with a Bachelor of Science in physical education and earned a master's degree in educational leadership from the University of North Dakota in 1998. Hedberg spent seven years as a math teacher and boys basketball coach at Williston High School. He then became an assistant athletic director at UND from 1999 to 2001, prior to being hired as Minot State University's athletic director in June 2001.
Hedberg and his wife, Andrea (Limke), have two children, Mason and Maddie. Andrea is a 1992 MSU graduate with a bachelor's degree in elementary education, while Mason is a redshirt freshman on the Minot State men's basketball team. Hedberg is a member of the Bishop Ryan Catholic Schools Board of Regents. He served as a City of Minot alderman, and is a member of a member of the Minot Sertoma Club, Minot Y's Men's Club, and St. John the Apostle Catholic Church.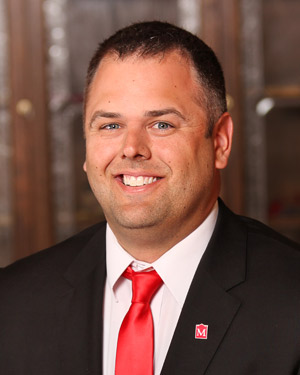 Jeremy Feller
Development Officer
Jeremy.feller@minotstateu.edu
701-858-3117
Jeremy joined the MSU Foundation team in July of 2017 as a development officer. As a development officer, Jeremy is responsible for maintaining and solidifying relationships with university partners, donors and friends. He graduated from Surrey High School and Minot State University in 2007. He played basketball for the Beavers from 2002 - 2006. Jeremy and his wife, Jade (Grigsby) 04', live in Minot with their three daughters.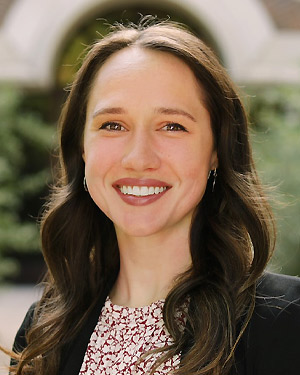 Abbie Eads
Development Officer/Data Analyst
abbie.eads@minotstateu.edu
701-858-3398
Abbie (Naze) Eads joined the MSU Development Foundation team in July of 2022 as development officer and data analyst. She is responsible for maintaining and solidifying relationships with University partners, donors, and friends, as well as tracking and reporting from the Foundation's database. A Minot native and Minot State alumna, Abbie '15 received her bachelor's degree in music from MSU before earning her master's degree in orchestral conducting from the University of Washington in Seattle. She resides in Minot with her husband, Emerson Eads, director of choral activities at Minot State.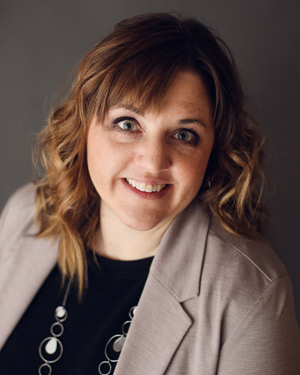 Janna McKechnie
Director of Alumni Relations and Annual Giving
janna.mckechnie@minotstateu.edu
701-858-3373
Janna joined the Minot State Advancement team in 2011. She is the director of alumni relations and annual giving. As alumni director Janna leads alumni events in the state and around the country. As director of annual giving Janna manages all faculty and staff giving.
McKechnie is a Minot native, attending both Minot High and Minot State. She played basketball for the Beavers in the early 2000's. Janna and her husband Aaron have two girls. Janna is active in the Minot Optimist Club, Longfellow PTA and the Professional Communication department on campus.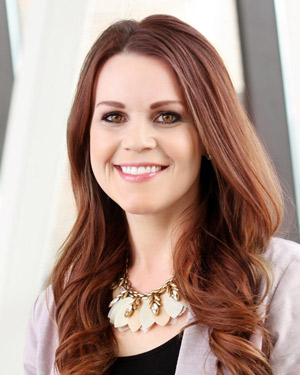 Kate Marshall
Donor Relations Coordinator
kate.marshall@minotstateu.edu
701-858-4158
Kate joined the MSU Development Foundation in 2007. In her donor relations role, she communicates with alumni and friends on the impact of their gifts, coordinates donor recognition events, manages annual and endowed scholarships and works with database and financial tracking.
Kate (Neuhalfen) is from Granville, N.D. She is a 2007 MSU graduate with a Management and Marketing degree. Kate resides in Minot with her husband, Daniel and three children.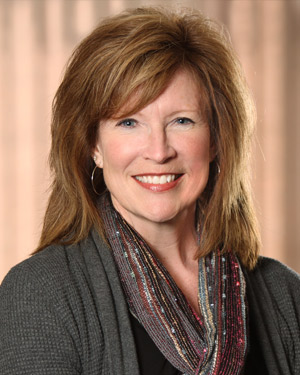 Renae Yale
Database Manager
renae.yale@minotstateu.edu
701-858-4243
Renae joined the MSU Development Foundation in 2011. She has held various positions at MSU over the past three decades. In her current position, she assists the Foundation team by managing the alumni and friends database, overseeing financial tracking and reporting and supervising student employees.
Renae (Larson) is a Des Lacs, N.D. native, and a 2010 graduate of Minot State. Red and Green runs deep in her household, as her husband, Kevin, and all five of their children are also graduates of MSU. The Yales reside in Minot and enjoy keeping up with their eight grandchildren, golfing and playing pickleball in their spare time.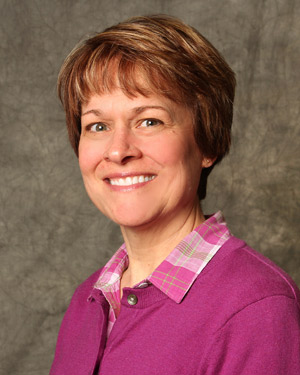 Bonnie Trueblood
Administrative Assistant
bonnie.trueblood@minotstateu.edu
701-858-3399
Bonnie Trueblood joined the MSU Development Foundation in January of 2012 after working in the banking industry for 31 years. She is a native of Linton, North Dakota and a graduate of Bismarck State College. In her position as Administrative Assistant, she supports the Foundation team with the day-to-day office functions. She and her husband, Don, have two married sons and four grandchildren.