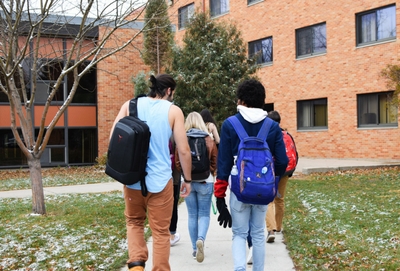 Camps and Conferences
Eligibility for Camps or Conference Housing

All groups affiliated with Minot State University or the North Dakota University System (NDUS) are eligible to request camp and conference housing with Minot State. Groups are given housing on a first-come, first-served basis. Groups not affiliated with MSU or the NDUS must request an exception by contacting us via email at msu.housing@MinotStateU.edu.
2021-2022 Rates
Summer Camp/Conference Housing Rates
Occupancy
Rate (per person, per night)
Double Room Occupancy
$18.00
Single Room Occupancy*
$33.00
*Single room occupancy is subject to availability
To request camp or conference housing, please complete our Camps/Conference Reservations Form.
If you have questions about Summer Camp/Conference Housing at Minot State, please contact us via email or via phone at 701-858-3363.