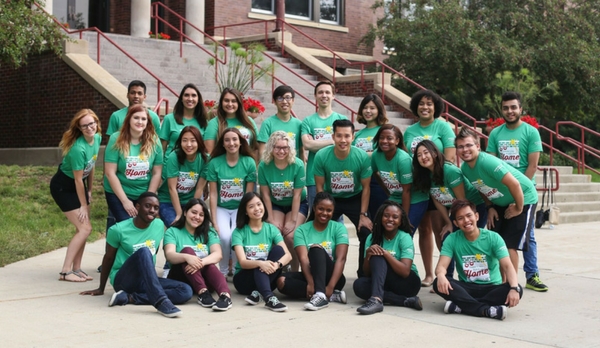 Leadership Opportunities
The Residence Life & Housing office offers a variety of leadership opportunities to our students living on campus. These opportunities are developed to encourage both on campus and community involvement as well as enhancing the career, social, and leadership skills of our team members. 
Residence Life Staff
The Residence Life staff consists of 8 Desk Clerks, 17 Resident Assistants, 5 Residence Hall Directors, and 2 Resident Managers; all of which live on campus. These positions require dedication to ensure all students living on campus have the most positive living and learning experience possible. To learn more about how you can become a part of our team, visit our employment opportunities page.
Residence Hall Association
Residence Hall Association (RHA) is a student-led organization that strives to represent, support, and advocate for students living on campus. Residence Halls on campus elect building representatives to attend RHA meetings so all voices across campus are heard. If you are looking to get involved or want more information, stop by the Residence Life office or call 701-858-3363.