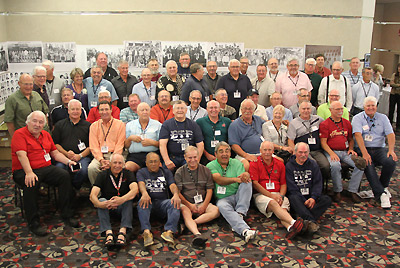 Reunions
Join your classmates and reminisce about the wonderful times you had at Minot State University. Reunions are held during Homecoming week. If your group is interested in having a reunion, contact the alumni office at 701-858-3373 for assistance. We'd love to have you back!
Featured 2021 Reunion Groups
Homecoming in 2021 is coming back with a bang! Our featured reunion group this year is the 70's Decade. If you graduated or attended school at Minot State in the 70's we want to see you back! Register for your homecoming reunion here. Specific reunion groups from the 70's planning to meet are the Sig Tau Fraternity and the 1970's Football team (1970 Football Team Reunion Registration). More information on those specific groups is coming. Homecoming 2021 is October 3-9. A block of rooms has been reserved at the Grand Hotel. Mention MSU Homecoming to get the discounted rate.