Amenities and Services
The Wellness Center offers a wide variety of activities to serve the Minot State University community.
Activity Courts
Club Sports
Group X
Gym Equipment
Intramurals
Personal Training
Resources
Rock Wall
Outdoor Recreation
Other Amenities
Lutheran Campus Ministries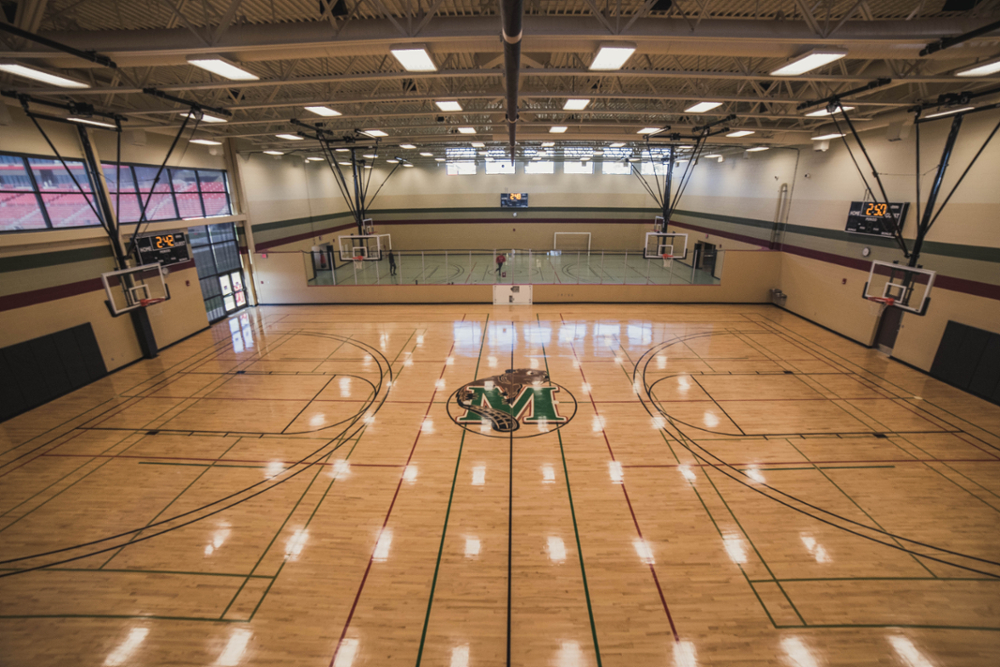 Our activity courts are lined for basketball, volleyball, and badminton, and our multi-activity court has a special floor designed to accommodate indoor soccer, floor or roller hockey, or just about any other activity you can imagine. The courts house many student activities on campus, including Intramural sports and other special events throughout each semester.
The Minot State Wellness Center is dedicated to offering you a variety of classes to challenge your body, fit your lifestyle, and make getting and staying in shape fun. Spin, Yoga, Bodypump, and Bootcamp are just a few of the many classes that we offer. Click here for the monthly schedule.
We have a large variety of cardio equipment including treadmills, ellipticals, recumbent bikes, upright bikes, rowers, a stepmill, and an upper body ergometer. Our strength and resistance equipment are state-of-the-art, ranging from selectorized strength pieces to free weights, as well as plate loaded machines and power racks.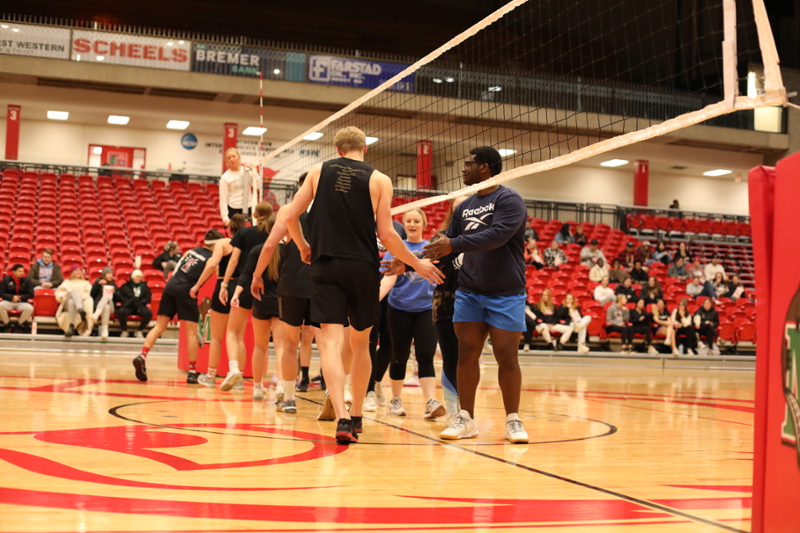 Intramural sports are a great way to have fun and play the games that you love. You will compete against teams of students, faculty, and staff from the Minot State community. You can create a team or join as a free agent. Register at IMLeagues today!
The Minot State Wellness Center offers personal training services for current students and faculty/staff who are paying members. All sessions take place at the Wellness Center.
Individual Training Packages
1 session = $20
3 sessions = $60
5 sessions = $75 (save $25)
10 sessions = $150 (save $50)
20 sessions = $300 (save 100)
Small Group Training:
Groups of 2 = $15/person
Groups of 3 = $10/person
Groups of 4 = $5/person
All clients must fill out the following paperwork:
Minot State offers many campus resources, including:
8 Dimensions in Wellness:
Other resources:
For Rock Wall use, all patrons must sign a new, electronic liability waiver. Click here to access the waiver:
https://forms.office.com/Pages/ResponsePage.aspx?id=kaA37Ka55UeY0JA9SkGSA1QeG4CJ1ZdChF6LEcfJ9FlUQUhHNDY2U01WNVNITjU5SThQSVpIUkxWMy4u
Our 35-foot climbing tower extends to all three floors of the Wellness Center. Attached by an archway to a nearby bouldering wall, the climbing structure offers over 2,000 square feet of climbing surface and a multitude of climbing routes for all levels.
The Rock Wall is open Monday through Friday from 4-8 p.m. and Saturday and Sunday from 1-4 p.m. Please call the front desk at 701-858-4084 to make an appointment to climb outside the scheduled hours.
Beaver Bike Rental Agreement: 

Stop by our front desk to check out a Beaver Bike and ride through campus and the Minot community in style. As a student, faculty, or staff member, you are welcome to participate in this experience, weather permitting, for free.
https://forms.office.com/Pages/ResponsePage.aspx?id=kaA37Ka55UeY0JA9SkGSA1QeG4CJ1ZdChF6LEcfJ9FlUNkNDNko2OThGTFRaQkg5MVcyT0U0NTI3RS4u
Camping Equipment
Lawn Games
Kayaks and paddleboards
Locker rooms, express lockers, and locker rentals
Equipment checkout desk
Open areas for stretching, medicine ball work, and stability ball exercise station
Recovery bay with Theragun
Walking/running track located on the third floor of the Dome
A conference room on second floor that, when not reserved, offers a quiet space for studying with campus WiFi.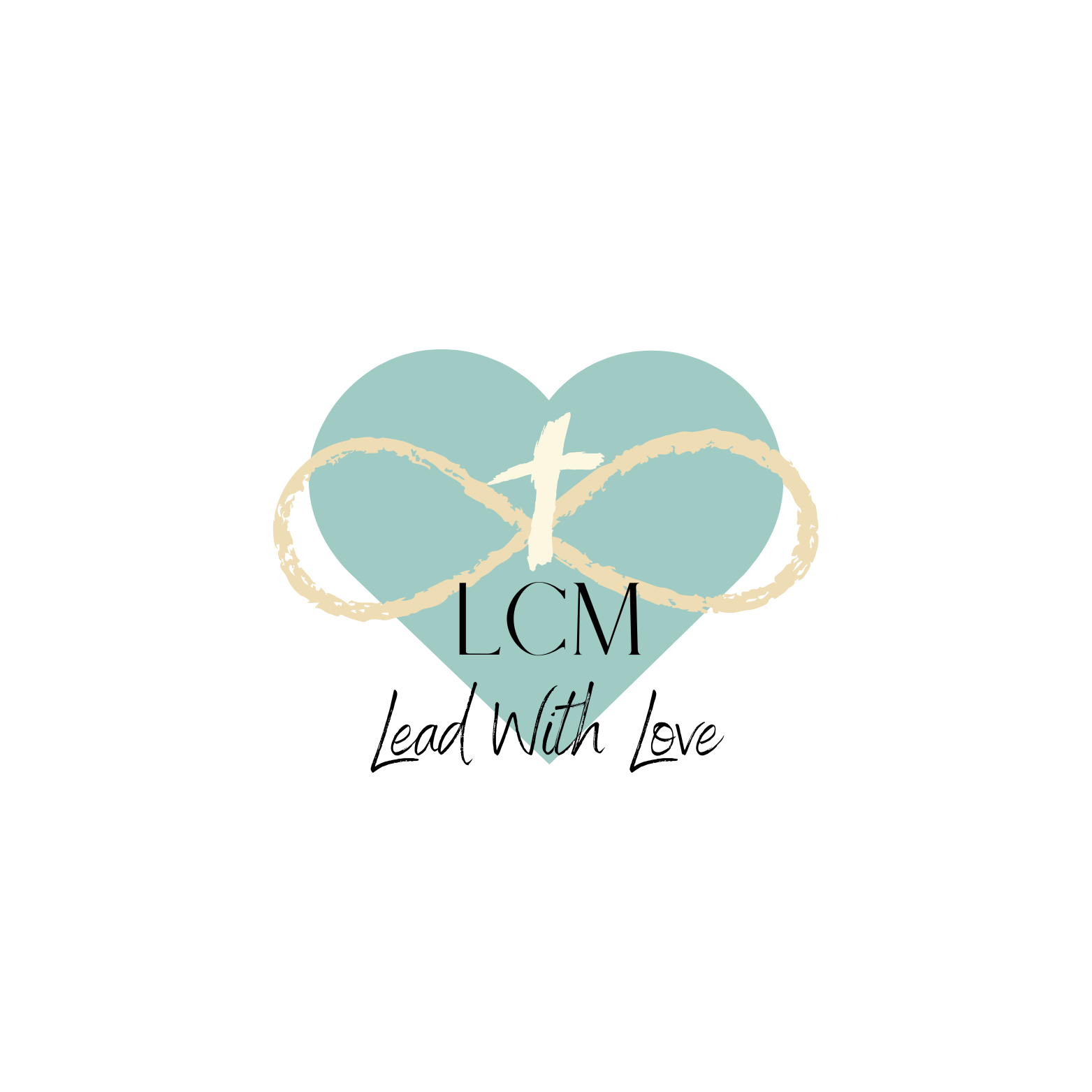 Lutheran Campus Ministries is an open, inviting community that seeks to celebrate diversity, cares about interfaith and ecumenical partnerships, advocates for justice, and engages service as a lifelong practice. All are welcome.