Frequently Asked Questions
As an accepted student, you will receive an email invitation with available registration dates. Simply click the link in the email and select the date that works best for you. Registration dates fill quickly so pick your time as soon as possible!


Advisors are assigned prior to your registration session. At the start of the semester, your advisor may change. At that time, you can check Campus Connection to view your academic advisor.


This is your time. Work one-on-one with an academic advisor about academic requirements to create your schedule and ask questions. 


Our First-Year Experience (FYE) is an opportunity for first-year students to participate in a powerful learning experience. This experience assists the transition to university life and learning through unique learning communities, peer mentors, and opportunities to engage with the campus and larger community. What you should know:
FYE is required for all first-year students and transfer students with less than 24 credits.
The same students register for all connected courses to form a learning community.
Class sizes are restricted to approximately 20 students.
Instructors work together to create meaningful assignments around the theme and across the courses.
When meeting with your advisor, the first courses you should discuss are the FYE learning communities.
A detailed list of FYE learning communities is available at: Fall 2022 Learning Communities
Your ACT/SAT score places you into an English/Math course. Minot State offers the ACCUPLACER Placement Exam for students who do not have an ACT/SAT score or for those who wish to place into a higher level English/Math course. You may be contacted by a staff member and encouraged to take the exam.


Students will be charged the one-time $125 New Student Fee, which covers all New Student Registration and Welcome Weekend events. This fee will be assessed with your tuition and student fees in the first semester of attendance.


We value family involvement in your education experience and encourage families to be involved and to reach out to us with any questions or concerns following the advising session. During the session, however, we ask that you meet one-on-one with your academic advisor.


If you still have questions after visiting with your advisor, reach out to your advisor or academic department. Advisor contact information can be found in Campus Connection by clicking on Academic Progress and then Advisors and Advising notes.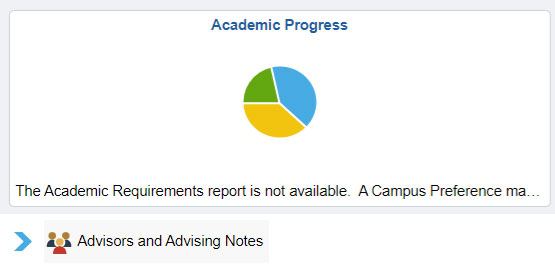 Many students rely on all forms of financial aid to help pay for school including scholarships, awards, and loans. Our Financial Aid Office is happy to help counsel you on your most efficient way to pay for your education
Why should I file my FAFSA early?
To be considered for Federal Work Study, Federal Supplemental Opportunity Grants, Federal Perkins Loans, and the North Dakota State Grant, your FAFSA must be processed by April 15. Submit your application online by March 1 to ensure it will be processed by that deadline.
What if I don't file early?
If your FAFSA is processed after April 15, you will still be considered for the Federal Pell Grant, Federal Family Education Loan Programs, Federal ACG Grant, Federal Smart Grant, and Federal Teach Grant.
10 Steps to Financial Aid
Complete your federal tax return early and keep a copy.
File your FAFSA early, as soon after January 1 as possible at www.fafsa.ed.gov.
List Minot State University on your FAFSA.

 

Our Title IV code is 002994.
You will receive the results of the FAFSA via a Student Aid Report (SAR) within 2-4 weeks.
Review your SAR for accuracy. If corrections are needed, contact the Financial Aid Office.
Watch for your official award letter. Freshmen students will receive their initial award letter by postal mail. Returning and transfer students will receive their award letter notification by email. Accept or Decline the aid offered on 

 

CampusConnection.
Continue to watch for other mailings. Sign and return other forms as requested.
If you receive additional funds, such as scholarships not listed on your award letter, notify the Financial Aid Office immediately.
Submit all required admission documents including high school transcript or GED certificate, college transcripts, ACT or SAT results, and immunization records to the Enrollment Services Office. All admission documents must be on file before federal financial aid can be disbursed.
Visit the

 

Financial Aid Office website

 

for more detailed information.
Where can I find more information?
Minot State University has detailed information about the types of loans available, grants, scholarships, loan counseling, student employment and much more at the Financial Aid Office website.
To find out more information on life in Minot, maintaining your F-1 status, and employment opportunities, we encourage you to check out the International Programs website.
Click on the links below for more helpful items to know as you beginning your transition to Minot State!
Once a student has been accepted, transfer credits will be evaluated and posted in the order in which they are received. Students are contacted via email after their transcripts are posted. An evaluation of courses and Minot State equivalents are available for your review in CampusConnection > Transfer Credit > View Transfer Credit Report.
General Education Requirements fall into one of 3 categories:

Required Core

Communications (C)
English (E)
Mathematics (M)

Foundational Content

History (H)
Humanities (HU)
Laboratory Science (LS)
Social Science (SS)

Developmental Content

Critical Capacities Skills

Problem Solving (CCS1)
Information Literacy (CCS2)
Critical Reading (CCS3)
Quantitative Literacy (CCS4)
Oral/Written Communications (CCS5)
Collaboration (CCS6)

Personal and Social Responsibility

Relationships and Value Systems (PSR1)
Responding to Community Needs (PSR2)
Individual Well-Being (PSR3)

Interconnecting Perspectives

Knowledge (IP1)
Experience (IP2)

Courses that have been equated to 100 + general education letter code (i.e. 100HU = humanities) are considered to meet general education requirements, but have no specific course equivalency.
TRNSFR 100, 200, 300, and 400 courses are coded as such because they either do not have an equivalency, or it is not known what the equivalency for the course would be. If it is not known what the equivalency should be, a course description or course syllabus needs to be taken to the corresponding department to determine what the course equivalent should be.
Course Substitution
When a student petitions to substitute a different course (transferred or not) in lieu of a required course to complete his/her degree. Substitutions are issued by the academic department on a case by case basis and are only good for the current student requesting the substitution(s). Course substitution forms are received by and maintained as a part of the students file in their academic department. Course substitutions do not override prerequisites. Course Substitution Form [pdf]
Course Equivalency
When a student transfers in a course from another college or university and wants that course to be equal to one that Minot State offers. Once the transferring course has a Minot State equivalency assigned to it by either bringing in a course description or course syllabus to the corresponding department, this course will then be equivalent for other students coming from the same college or university. Course equivalencies are processed and maintained by the Registrar's Office.