Division of Art and Professional Communication
Chair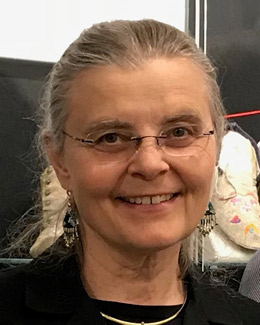 Linda Olson, division chair
Welcome to the Division of Art and Professional Communication at Minot State University. Here you will find some of the best qualified faculty in the state and in the nation, dedicated both to sharing with you our knowledge of the Liberal Arts, and encouraging in you passions for a life understood through our fields of study.
Linda Olson, division chair
701-858-3108 or linda.a.olson@minotstateu.edu
Departments and Programs
Humanities Scholarship
Scholarship opportunities is available to applicants majoring in one of the disciplines housed within either half of the twinned Divisions of World Languages and Cultural Studies, or that of Art and Professional Communication. Successful applicants must possess outstanding academic records, and maintain sophomore, junior, or senior status. Awards are given based on the strength of the application and are decided by the Humanities Scholarship Committee with input from the faculty associated with the applicant's specific field. The Humanities Scholarship will be applied to the recipient's tuition over two semesters of the following academic year. A minimum GPA of 3.25 is required to apply.
Additional Scholarships
Award opportunities are also available in Art and Professional Communication.
---

Division of Art and Professional Communication
500 University West
Minot, ND 58707
Savannah Wateland
Administrative Assistant
savannah.wateland@minotstateu.edu
Old Main 301 Admin Suite
Phone: (701) 858-3170 or 1-800-777-0750
Fax: (701) 858-3894