Scholarship Selection Criteria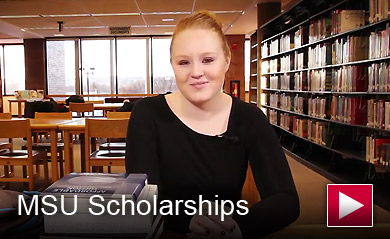 A specific application must be submitted to the Alumni office.
Priority is given to children/grandchildren of MSU alumni, faculty and/or staff (former and present) in addition to academic performance.
2.50 GPA overall.
Student must be enrolled as full-time student at MSU.
Selection for all scholarships is by a specific group of alumni board members from the application forms received by the deadline (see link below).
The Peggy Wittliff Memorial Scholarship, in the amount of $4,000, is awarded to "one" student from a specific application process, which includes an essay application, with preference given to child/grandchild of alumnus. (Only those with Junior, Senior or Graduate status are eligible to apply for this award.)
Scholarships are awarded in spring each year for the following year's expenses, one-half each semester.
Scholarship winners are asked to appear at the GALA fundraising event.
February 15, 2022 deadline to apply.