RN to BSN 100% Online (BSN Completion Program)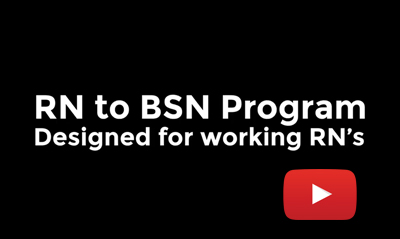 The Minot State University BSN Completion Program is for the registered nurse (RN) who wishes to pursue a Bachelor of Science Degree in Nursing. 
The BSN Completion Program is available in a flexible and convenient online format with one designated clinical course (NURS 457 Public Health for the Professional Nurse).  The goal is to facilitate successful completion in the program by identifying a plan of study for each RN student that matches their needs.
Minot State University's BSN Completion Program is flexible and available as a part-time or full-time model.See the RN to BSN Program fact sheet to find the following:
Admission Requirements
General Education Requirements
Sample Nursing Curriculum
Graduation Requirements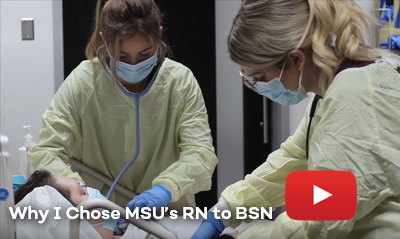 The BSN Completion Program builds upon prior learning and experiences. Each course is designed to provide the RN with advanced knowledge in nursing concepts and principles. This new knowledge is directly related to the professional nurse's roles and responsibilities regarding individuals, families, groups, and the community.