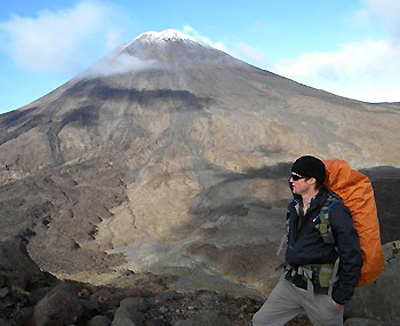 Without a doubt, studying abroad was the best experience of my college career.
- Jennings, New Zealand 2011
Office of International Programs
Study Abroad - Programs
MSU Faculty Led Programs 
May 2019 - Choir study tour in Norway
June 2019 - Fine Art in Florence, Italy
July 2019 - Humanities in Paris, Vennice and Vienna
Semester Options
» Australia: University of Newcastle
» Costa Rica: Veritas University
» Denmark: Aalborg University
» England: Kingston University
» Italy: Florence School of Fine Arts
» New Zealand: University of Canterbury
» Norway: Arctic University of Norway, Harstad campus
» Norway: University College of Southeast Norway, Telemark Campus
» Spain: Menéndez Pelayo International University
» Sweden: Kristianstad University
» Semester at Sea
Summer Options
» NEW! Italy: Florence School of Fine Arts
» England: Summer Abroad in England
» Italy: Business, Hospitality & Studio Art
» Spain: Salamanca: Spanish Language and Culture


Pre-Approved Courses
Study Abroad Courses that have been Pre-Approved as Equivelent to MSU courses
» Sorted by Location
» Sorted by Subject
Multiple Destination Program Providers
In addition to the featured programs listed above, students may choose to enroll in any other program offered by MSU's approved affailate providers. MSU affiliate providers have been chosen specifically for the quality and credibility of their academic offerings, affordability, and the level of service provided to participants. Students can choose from a wide array of locations, program lengths and fields of study through MSU affiliate providers.
MSU approved study abroad affiliate programs are:
» Semester at Sea
» International Studies Abroad
Other Programs
A non-affiliated study abroad program is one that is not sponsored by, affiliated with, or already approved by the MSU International Advisory Committee. While MSU offers a wide variety of study abroad opportunities through affiliated providers and partner institutions, students may also take advantage of numerous programs offered through national organizations, consortia or another university by submitting a proposal that clearly demonstrates 1) high standards of academic quality, intercultural immersion, and health and safety oversight; and 2) a compelling academic need that is not met by an approved program but is met by the proposed program.
» Non-affiliated MSU programs
Page last updated November 30, 2018  (lc)