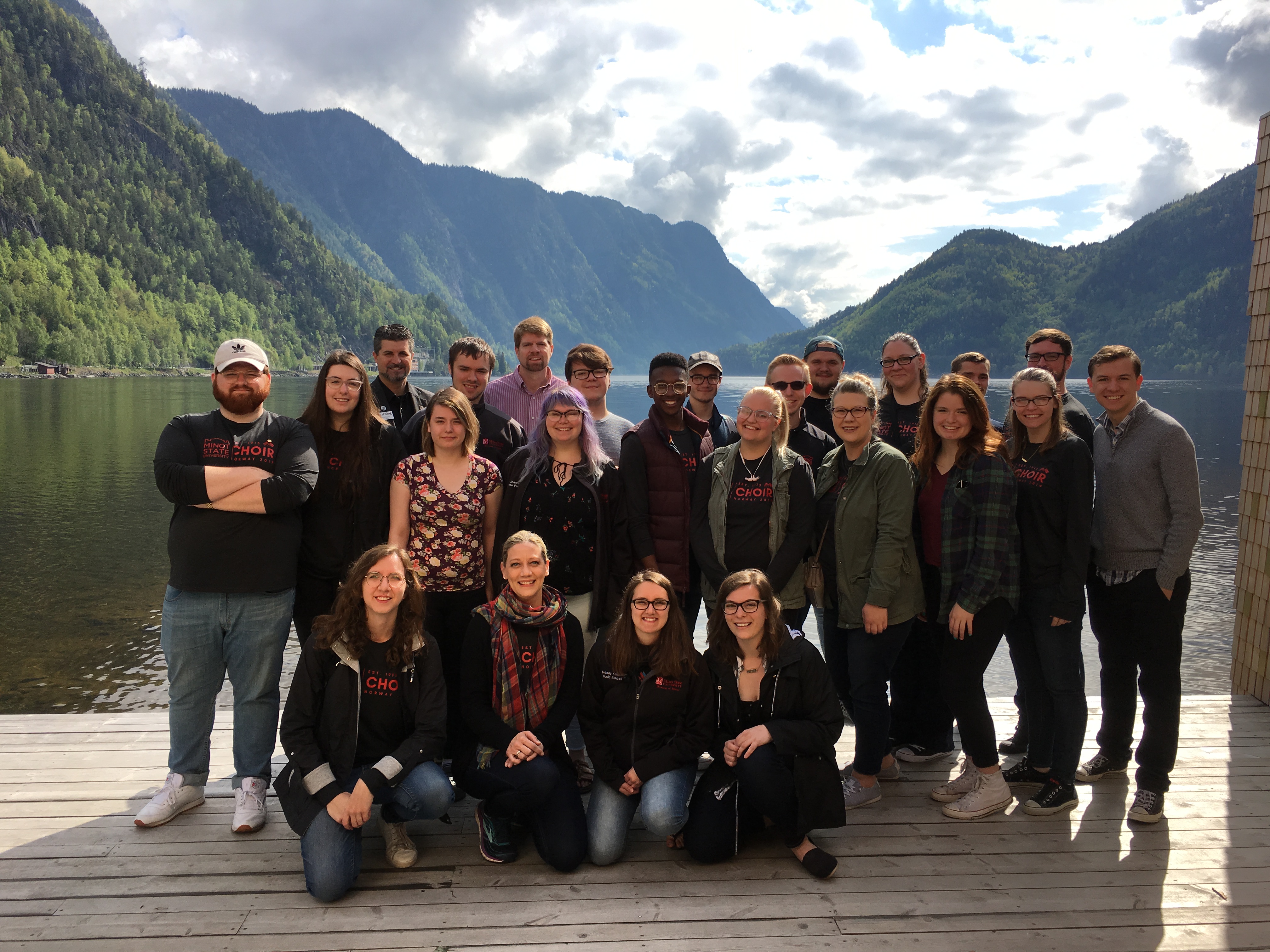 Faculty-Led Travel Abroad
Lead an international experience!
Have you ever considered traveling abroad with students? Faculty and staff at Minot State who are interested in leading a short-term study abroad program, or even embarking upon other, non-credit activities abroad, must work with the Director of International Programs during the planning and implementation process.

» Check out past faculty-led study abroad programs through Minot State!

Faculty-Led Study Tours
Non Credit Travel
Planning international travel with students may seem like a daunting task, but you are not expected to do it alone! Throughout the planning process, during travel, and after return, the Director of International programs will provide support and guidance. We will work together on choosing the program location, determining on-site logistical arrangements, developing the program budget, course delivery, student selection, outreach and pre-departure orientation.

Approval process
Approval for faculty-led programs abroad requires information on the location of the proposed activity, when it will occur, who will accompany the group, who will host the group in the country of destination, and basic risk management. Proposals must be submitted by using the below form.

» Study Tour Program & Budget Planning Proposal   [pdf]
Proposals must be submitted 12-18 months before the intended departure date.
The review will be completed as quickly as possible and might include, as appropriate, the advice of university legal counsel.
Travel Registry Process for Non-Credit Activities Abroad
Organizing international travel with students may seem overwhelming at times, but rest-assured, you are not alone. The Travel Registry process has been developed to support you by providing several resources, including traveler's health and safety tools. 
Leaders of all non-credit student travel connected to Minot State must adhere to the steps described in the below document. This includes any international travel with students for activities connected to an MSU department, club, group, organization, honor society, non-required or optional course activity, etc.

Examples of such travel include: volunteer or charitable activities, service learning, mission trips, research, conference attendance and other international travel with students.
» Non-Credit Travel Registry Process  [pdf]
Travel to Canada is exempt from the Travel Registry process, but please consider these important notes regarding travel considerations to Canada.
Page last updated: January 29, 2020 (lc)