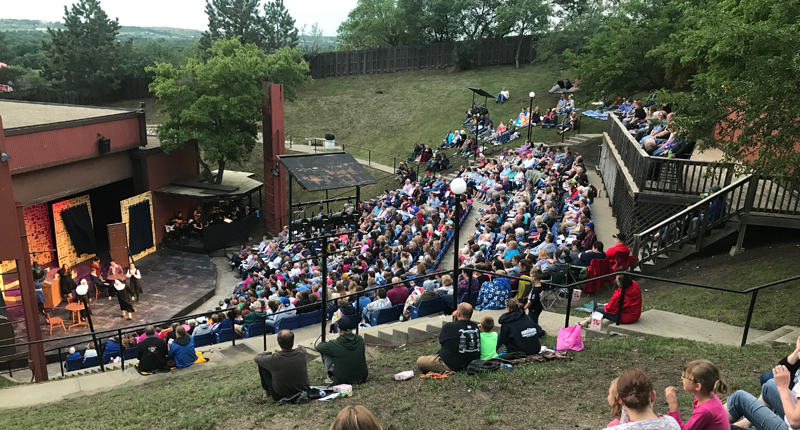 Summer Theatre - Season 55
Due to Covid-19, we had a non traditional season, streamed from our Facebook page.
These events combined the talents and creativity of our local artists to overcome the challenges we faced.  These included the following:
Play in a Day:  Peg Morris organized a series of original short plays
Legacy Interviews:  Brett Olson interviewed Summer Theatre alumni in a series
MiNotables: Jay Jenkins directed a reboot of Minot's Improv Troupe
Virtual Cabaret: Briana Schwan and Lucas Brown directed an online musical 
Check out our Facebook page to see these unique productions!