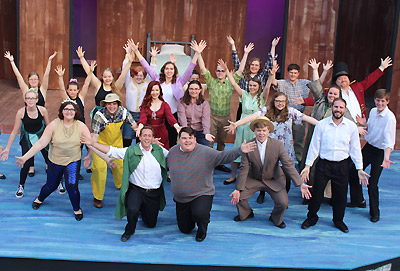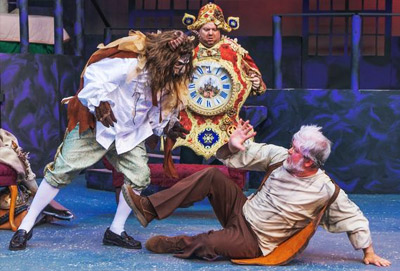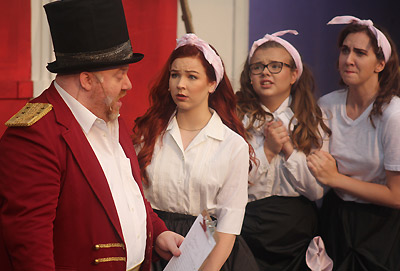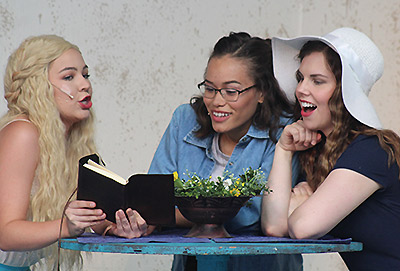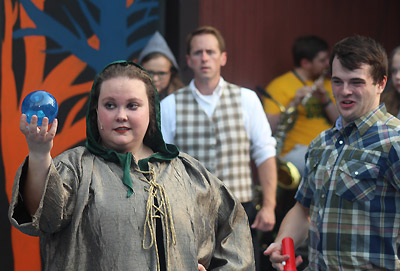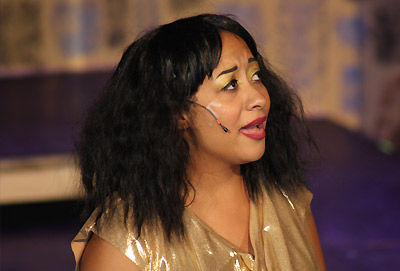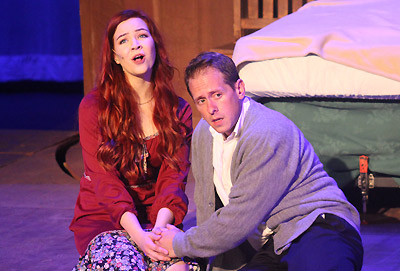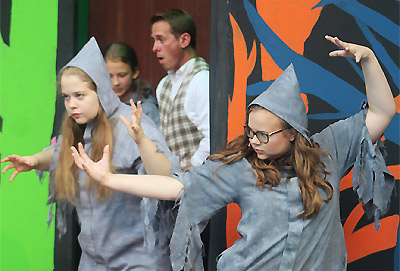 Summer Theatre - Season 57: 2022
Due to Construction Delays at the Amphitheatre, we are announcing the following changes to the Summer Theatre Schedule.
Our Box Office will open ticket sales on Monday, June 6th at 9 a.m.
Something Rotten will perform June 20-26.
We are pleased to announce Season 57. Looking forward to seeing all of you when we unveil the newly renovated space at MSU Summer Theatre!
Tickets will go on Sale June 1st. More details on our new ticketing system when it gets closer to that date.
First full company meeting will be Friday, May 27 at 5:30 pm for everyone involved in Season 57. Let Chad know if you cannot attend.
MSU Summer Theatre Company Season 57
Artistic Director & Technical Director: Chad Gifford
Executive Director & Company Stage Manager: Peg Morris
Directors: Joel Shura, Ryan Haider, Seth Honerman, April Hubbard
Music Directors: Briana Schwan, Amanda Moon
Stage Managers: Autumn Grosz, Camden Gifford, Faith Klick, Ali Dewey, Peyton Reese
Lighting Designer & Bar Manager: Chris Heth
Sound Designer: Brian MacGregor White
Assistant Technical Director: Preston Edwards
Assistant Scenic Designer: Christian Gifford
Costume Shop Manager/Designer: Angie Thompson
Properties Designer: Katie Ware
Choreographers: Katie Langemo, Madalyn Meagher, Taylor Reister (Assistant)
Pianists: Jeri Langemo, Briana Schwan, Lori Zavalney
Assistant Box Office Manager: Autumn Grosz
Marketing Director: Jazmine Schultz
Assistant Marketing Director: Phillip Green
Sales Director: Sharon Gifford
House Manager: Casy Charlie
Concessions Manager: Lynsey Bechel
Assistant Concessions Manager: Madison Leonard
CoCustodian: Christian Gifford, Camden Gifford
Company Crew Members: Taylor Reister, Cory O'Donnel, Preston Edwards, Peyton Reese, Ray Kloth, Ali Dewey, Faith Klick, Katie Ware, Christian Gifford, Camden Gifford
All performances begin at 8:30 p.m.
Box Office opens at 8:00 p.m.
Tickets go on sale June 6th
The Theatre
The Minot State University Amphitheater has been the home of the MSU Summer Theatre Company since 1971. This beautiful outdoor theater is set in a grass-lined hillside north of the campus. A stage above the rest from the top of the hill!
Contact:
Chad Gifford, Artistic Director
chadgifford@gmail.com
---
  
Please check out the " Revitalize Summer Theatre" page to see how you can be a part of our next big adventure!