About Us
Mission Statement: MSU Summer Theatre is a collaborative university/community theatrical organization, whose purpose is to perpetuate the performance of summertime plays and musicals that satisfy the artistic and creative needs of the community.
Brief History: MSU Summer Theatre was started in 1965 by Harold Aleshire and Thomas Turner, as a touring theatre, and had several venues such as Tent Theatre until the Amphitheatre was built in 1970. Under the tutelage of MSU professor Kevin R. Neuharth, retired, MSU Summer Theatre showcased local students as well as celebrity guests such as Keith Carradine. MSU Summer Theatre continues to showcase local talents each year while also bringing in guest artists from around the country.
The Leadership Team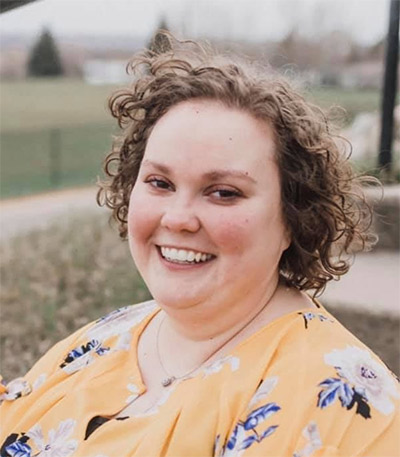 Executive Director Peg Morris started working for Summer Theatre in 2007 in the costume shop before finding her true calling in the box office. You have likely heard her voice on the phone or answering machine or seen her smiling face in the ticket window in the years since. She has worked in the box office and on stage every year since and joined the leadership team in 2018. She describes Summer Theatre as her favorite place on earth. During the school year, Peg teaches 5th Grade at Washington Elementary School.
Artistic Director Chad Gifford first started with Summer Theatre in 1995 acting on stage and working on various crews for the company. He joined the leadership team in 2008 as Associate Artistic Director, eventually taking over after Kevin Neuharth retired. During the school year, Chad teaches for Minot Public Schools and runs the theatre program at Minot High School.