Audition Information 2022
Want to be part of Season 57? We are looking for cast members of all ages. For our first three shows, Something Rotten, A Taste of Things to Come, and Moon over Buffalo, we are looking for performers ages 16 and up. Our final show of the summer, The Sound of Music, will also be looking for a few younger performers. Look at the tentative schedule below to see if your schedule works with ours!
Video submissions will be accepted until March 25, 2022.
Include your Headshot (If available) and Resume in a PDF titled Last Name first Initial (MorrisP). If tech-only, please submit resume and website info only. Please note any conflicts you may have between May 26 and August 5
Include a YouTube link to your package of one song and monologue in the style of our season.
CHILD AUDITIONS
Young actors from ages 6 to 15 can audition to be part of this summer's productions. While the roles in The Sound of Music call for characters as young as 5 years old, we will likely cast children who are older to play that role. Age is only one of the factors that will go into casting these roles.
To prepare for auditions, you should memorize part of a song--approximately one minute in length. This song can be from The Sound of Music such as "Edelweiss" OR it can be from something else that will show off your vocal talents! In addition, you should prepare a scene with a friend or family member. (Sample scenes at the bottom of the page). Showcase your personality!
ADULT AUDITIONS
We are looking for performers for our 57th season as well as company members to work on our crews to sew, build, paint and more! Free Housing is available for non-local actors who also work as a company member.
Adult auditions are open to anyone high school aged and up who can appear to look like an adult on stage. To prepare for auditions, put together a short song and monologue in the style of the season. Combined length should run roughly 90 seconds.
Prepare for auditions by doing the following:
Choose a selection from a song that shows your range and abilities
Find backing tracks or have someone play accompaniment
Acapella auditions are NOT encouraged
Choose a monologue that shows your comic timing
Put it all together into one video that is under 90 seconds in length
Upload it to YouTube and mark it as "unlisted" (If it's private, we can't see it!)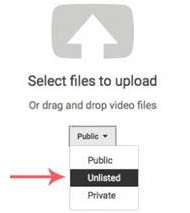 Check out this YouTube video for tips about making your audition video: www.youtube.com/watch?v=gPJ6cPydNNg
We are looking to hire company members to work for us. If you are interested, check out our jobs information to see if there might be a position available for you.
Our summer season will start work at the end of May and end on August 6th. Check out our tentative schedule to see what you are getting yourself into!
If you have any questions about participating in Season 57 in 2022, contact Artistic Director, Chad Gifford at chadgifford@gmail.com
---
 
The Sound of Music Children
Friedrich Von Trapp (Age: 14)
Louisa Von Trapp (Age: 13)
Kurt von Trapp (Age: 10)
Brigitta Von Trapp (Age: 9)
Marta Von Trapp (Age: 7)
Gretl Von Trapp (Age: 5)
MARTA/GRETL scene
CAPTAIN Well, something must have happened— for her to leave us without even saying goodbye.
MARTA/GRETL Isn't Fraulein Maria coming back?
CAPTAIN No, darling. I don't think so.
MARTA/GRETL But she was the best governess we ever had.
CAPTAIN You're not going to have a governess any more. You're going to have a new mother.
MARTA/GRETL A new mother?
BRIGITTA scene
BRIGITTA I knew it all along. Frau Schraeder didn't have a headache. She just wanted to get out of the party. She was faking.
MARIA Brigitta, you shouldn't say things you don't know are true.
BRIGITTA But I do know I heard her say to Father she'd been dodging these people.
MARIA That doesn't mean that she didn't have a headache. It's very important that you children like Frau Schraeder.
BRIGITTA I like her all right. Why is it important?
MARIA Well—I think she's going to be your new mother.
BRIGITTA Oh, Fraulein, Father's never going to marry her. Why, he couldn't.
MARIA Why couldn't he?
BRIGITTA Because he's in love with you.
MARIA Now Brigitta, that's just the kind of thing—
BRIGITTA You must know that—
MARIA Brigitta—no!
BRIGITTA Remember the other night when we were all sitting on the floor singing the Edelweiss song he taught us? After we finished, you laughed at him for forgetting the words. He didn't forget the words. He just stopped singing to look at you. And when he speaks to you, the way his voice sounds—
    (MARIA can't accept an idea that conflicts with her commitment to the church.)MARIA No, Brigitta, no.
BRIGITTA And the way you looked at him just now when you were dancing. You're in love with him.
    (MARIA stands in stunned silence. The CAPTAIN enters from the terrace with GRETL, LOUISA and KURT.)
KURT scene:
MARIA Kurt, I haven't danced the Laendler since I was a little girl.
KURT Oh, you remember it —show me—
MARIA No, I haven't danced since —
KURT Come, you said the left hand behind the back—
MARIA Yes, that's right. But first the boy and girl meet.
KURT Yes. (He bows. She curtsies.)
MARIA Then they go for a little stroll.
LOUISA scene:
MARIA I'm going to tell you something. I've never been a governess before. How do I start?
LOUISA (Runs to MARIA) You mean you don't know anything about being a governess?
MARIA No.
LOUISA Well, the first thing you have to do is to tell Father to mind his own business.
KURT No, Louisa, don't. I like her.
LOUISA (Above chair, picking up guitar case) What's in here?
MARIA My guitar.
LOUISA What did you bring this for?
MARIA For when we all sing together.
LOUISA We don't sing.
FRIEDRICH scene:
LIESL Friedrich and I used to sneak out and watch them from the top of the stairs.
FRIEDRICH I remember the music.
FRAU SCHMIDT Once your father brought a Gypsy orchestra all the way from Budapest.
FRIEDRICH Yes, they wore red coats.
FRAU SCHMIDT Go ahead, children, and mind your manners. Come along.
FRIEDRICH I remember beautiful ladies and everybody laughing.