Audition Information 2023
Want to be part of Season 58? We are looking for cast members of all ages. For both Doctor Dolittle and Elf the Musical, we will be looking for performers as young as eight years old and as old as 490! (For those master toymakers.)  Escape to Margaritaville and Calendar Girls will not have children's roles available.
Video submissions will be accepted until March 24, 2023.
Include your Headshot (If available) and Resume in a PDF titled Last Name first Initial (Example: MorrisP). If tech-only, please submit resume and website info only. Please note any conflicts you may have between May 26 and August 2
Include a YouTube link to your package of one song and monologue in the style of our season.
To prepare for auditions, put together a short song and monologue in the style of the season. Combined length should run roughly 90 seconds.
Prepare for auditions by doing the following:
Choose a selection from a song that shows your range and abilities
Find backing tracks or have someone play accompaniment
Acapella auditions are NOT encouraged
Choose a monologue that shows your comic timing
Put it all together into one video that is under 90 seconds in length
Upload it to YouTube and mark it as "unlisted" (If it's private, we can't see it!)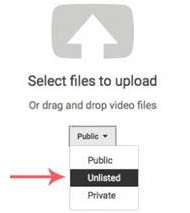 Check out this YouTube video for tips about making your audition video: www.youtube.com/watch?v=gPJ6cPydNNg
We are looking to hire company members to work for us. If you are interested, check out our jobs information to see if there might be a position available for you.
Our summer season will start work at the end of May and end on August 2nd. Check out our tentative schedule to see what you are getting yourself into!
If you have any questions about participating in Season 57 in 2022, contact Artistic Director, Chad Gifford at chadgifford@gmail.com