Mission
The Staff Senate is established to be a representative body of Minot State University's classified employees. The senate will strive to promote communication between the president, other administrators, and the classified staff. The senate will also serve the needs of the classified employees and act as a source of information concerning those needs and other issues. 
Contact Us
staffsenate@minotstateu.edu
MINOT STATE FROZEN 5K REGISTRATION AND INFORMATION

Staff Senate
Silent Auction proceeds donated to Magic City Discovery Center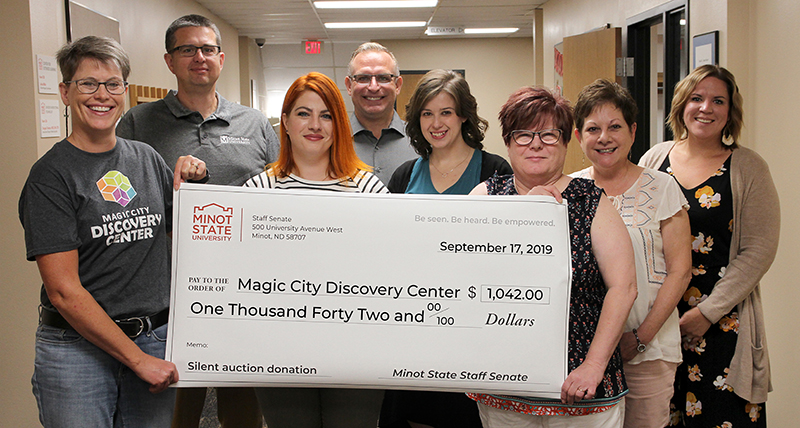 Minot State University Staff Senate presented a $1,042 check to Heidi Super, board member from the Magic City Discovery Center.
Pictured, left to right, are Super, Doug Tiedman, Kelli Marchand, Michael Linnell, Mindy Rudnick, Celeste Simmons, Deb Wentz, and Lindsey Benson.