Keyboard
The Division of Performing Arts offers piano and organ study at variable credits. Students can pursue a keyboard major, minor, or concentration, or take lessons as a non-music major. In addition to private lessons, courses are offered in collaborative piano, pedagogy, and literature. Keyboardists can take part in many performance opportunities, including studio recitals, chamber music, collaborations with vocalists and instrumentalists, keyboard duet and duo ensembles, and jazz band. The keyboard area frequently hosts guest performers and masterclass clinicians. Recent guests include Paul Barnes, Alessio Bax, Gabriela Martinez, Jay Mauchley, Nariaki Suguira, and Geraldine Ong.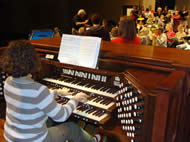 Ann Nicole Nelson Hall boasts two Steinway D concert grand, a 1932 Kimball organ, Opus 7109, reinstalled in 2004 by the Reuter Organ Company, and a recently acquired concert harpsichord. Organists also have access to a two-rank Reuter practice organ.

Congratulations to Sean Bostrom, 2020 winner of the MSU Honors Competition!
Sean is currently a senior majoring in music education and studies with Dr. Dianna Anderson. Originally from Orland, CA, he hopes to become an elementary or high school music teacher/choral director upon earning his degree this spring after student teaching. He also intends to study/teach abroad in the summers of 2020 and 2021. He has been accepted into the Summer Vienna Music History and Performance program and the Performing Arts Abroad program in Costa Rica. His long-term goals are to perform in piano and voice while teaching in a public school, and to pursue graduate study. During his career at MSU, Sean was twice the North Dakota state winner of the MTNA performance competitions and competed in several other concerto competitions. His performance with the Minot Symphony Orchestra will feature George Gershwin's Rhapsody in Blue, and will take place Saturday March 7, 7:30 p.m., in Ann Nicole Nelson Hall.
Keyboard Faculty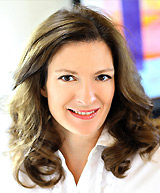 Dr. Dianna Anderson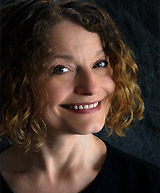 Mrs. Kari Files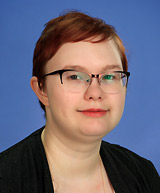 Ms. Briana Schwan