Welcome
Come meet your new music family and realize your musical potential. Develop skills and friendships that will help you make a positive impact in your world.
MSU's Division of Music is completely invested in the success of our students. Our dedicated faculty provide challenging courses of study and performance opportunities that encourage students to achieve their highest musical and professional goals. Our students perform alongside an array of international, national and local professionals throughout the year. Western Plains Opera, the Minot Symphony Orchestra, Dakota Chamber Music, and guest artists and teachers provide an urban-connected awareness to our goal to "be seen, be heard." Our 5:1 music major to full-time faculty ratio and beautiful music facilities make it possible to give students the extra attention needed to grow exponentially. Additionally, we support our students with over $100,000 in scholarship awards annually.  We not only make music together, we grow relationships that live long after graduation.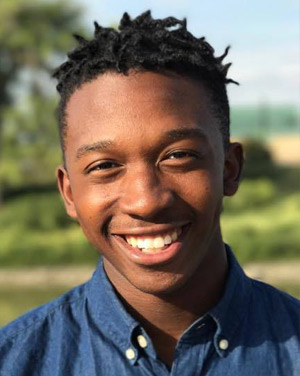 Here is what junior music education major, J'Kobe Wallace has to say: "I fell in love with music in high school choir. My experience at MSU started at the Northwest Festival, where I interacted with faculty in a close setting. They took a personal interest in my musical development, and because of how approachable they are, I decided that I could find my home in the Division of Music. Being a music major at Minot State University has allowed me to discover multiple avenues for performance and pursue my interest in music education. Due to the intimate size of our Music Department, I am afforded the opportunity to perform on stage with multiple vocal and instrumental ensembles. I feel fortunate to be able to collaborate with superior faculty, as I strive to better myself as a musician and music teacher. The friendships you establish at MSU are impeccable and the connections you make will last a lifetime."
The MSU Division of Music is accredited by the National Association of Schools of Music and endorsed by the Council for the Accreditation of Educator Preparation. We offer a Bachelor of Arts (BA) in Music (Performance), a Bachelor of Science in Music Education (BSE), and a Minor in Music. The Minot State University Campus is within five minutes of the expanded Minot International Airport or the Amtrak Station. Explore our site and schedule a visit.
To schedule your scholarship audition, observe classes, tour the campus and visit with faculty, please contact us.
Erik Anderson, Music Division Chair
j.erik.anderson@minotstateu.edu
Phone: (701) 858-3576 or
1-800-777-0750, ext. 3576
Fax: (701) 858-3823
Division of Music
Minot State University
500 University Ave West
Minot, ND 58707