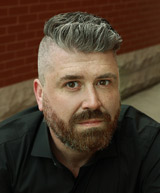 Dr. Emerson Eads, DMA
Director of Choral Activities and Assistant Professor of Music
Office: Old Main 113
Email: emerson.eads@minotstateu.edu
Phone: 701-858-3190, 1800-777-0750 ext 3190
- Personal Website

Emerson Eads joins the faculty of Minot State University in the Fall of 2018 as their new Director of Choral Activities and Assistant Professor of Music.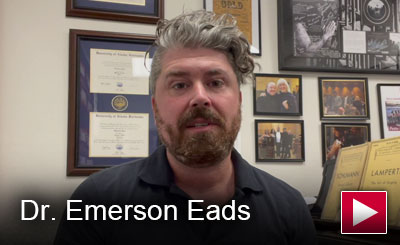 As a composer and conductor, Dr. Eads has devoted himself to music of social concern. His Mass for the Oppressed, a setting of the Ordinary of the Mass featuring textual interpolations by his brother Evan Eads, and a Credo adapted from the diary of Pope Francis before his ordination, holds particular poignancy for the social issues of our time. The Mass was written for the release of the Fairbanks Four (native Alaskan's from the composer's home town) who spent 18 years in prison wrongfully. His newest cantata "…from which your laughter rises." for mezzo-soprano, oboe, and orchestra, was written for the mothers of the Fairbanks Four, and was paired in a concert featuring Haydn's Stabat Mater, conducted to acclaim. His newest opera, The Princess Sophia, about the sinking of the SS Princess Sophia in October of 1918, will be premiered in Juneau, Alaska in October 25th, 2018.
Dr. Eads studied choral conducting with Dr. Carmen-Helena Téllez at the University of Notre Dame, working with eminent choral conductors such as Joseph Flummerfelt, Stephen Cleobury, Anne Howard Jones, and Peter Phillips among others. He studied composition with Alaskan composer John Luther Adams.