Minot State earns four-star rating by Money.com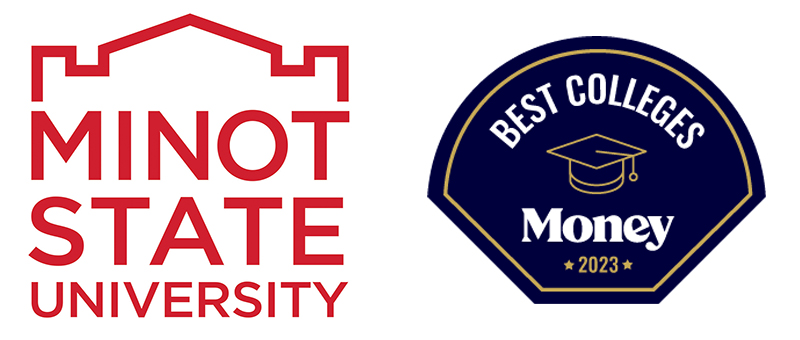 MINOT, N.D. – Minot State University was recently rated as one of Money.com's Best Colleges in America, earning the online guide's four-star rating.
Minot State was one of four North Dakota schools to earn four out of five stars and is one of 736 universities and colleges ranked in the country. Money.com determines its star rating by comparing acceptance rates, affordability, graduation rates, and employment after graduation.
"Minot State has made its priorities clear by embracing our roots and by seizing opportunities," said Cole Krueger, Minot State marketing director. "Our new Hometown Pride Scholarship and Prairie Rose Scholarship recognize the immense opportunity in our region to prepare the next generation of North Dakota students for fulfilling careers and lives. We are proud to see our commitment to educating today and tomorrow's workforce reflected in four stars from Money.com."
The University's commitment to minimizing student debt is reflected in a total of $2.25 million distributed in academic year 2022-23. The total distribution comes, in part, from endowed scholarships where the MSU Development Foundation reported a record total of 465 in 2022-23. In total, 91% of Minot State's new full-time freshman class received grants or scholarships.
MSU's student success chart on Money.com's page shows the University has the lowest median student debt ($19,610) of all North Dakota University System schools and Minot State boasts an employment or continuing education rate of 96% for its recent graduates compared to a national average of 86%.
View Minot State's Money.com page HERE and for a complete listing of schools ranked throughout the country, see Money.com's WEBSITE.
About Minot State University
Minot State University is a public university dedicated to excellence in education, scholarship, and community engagement achieved through rigorous academic experiences, active learning environments, commitment to public service, and a vibrant campus life.
Published: 09/19/23   
---