Contact Us
Contact the University Communications Office, located on the third floor of the Student Center.
Michael Linnell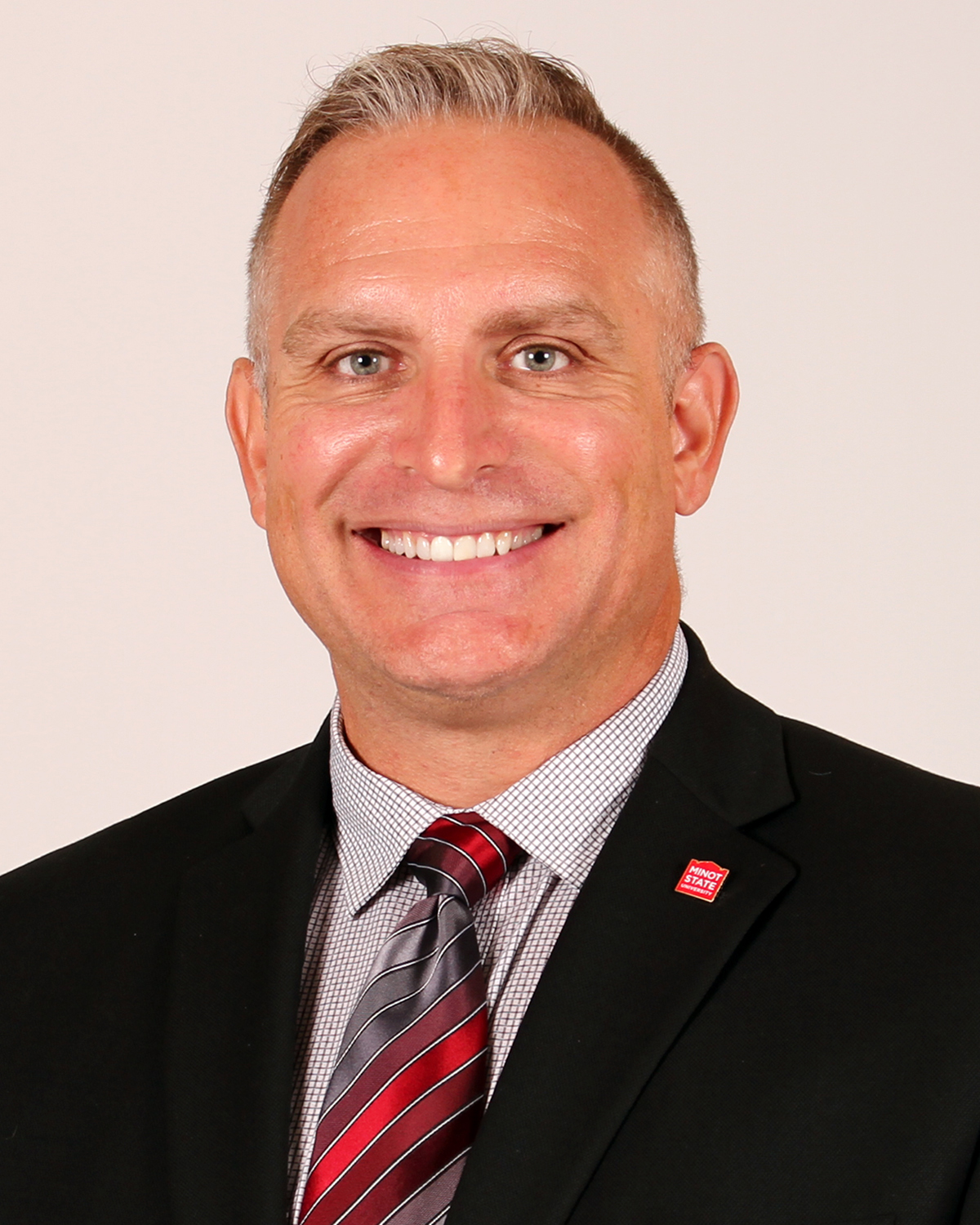 Director of University Communications
701-858-3065
michael.linnell@minotstateu.edu
Michael Linnell is in his fourth academic year at Minot State University's Director of University Communications.
As director, Linnell oversees the University's internal and external communications as well as serves at the managing editor of the Alumni Association magazine Connections. He currently serves on MSU's Strategic Planning & Budget Committee and the University's Strategic Enrollment Planning Committee.
Linnell was elected in 2022 as the North Dakota State Staff Senate Staff Advisor for the North Dakota State Board of Higher Education, with a one-year term beginning on July 1.
He has been a member of MSU Staff Senate since 2015, serving as a senator from 2015-2017 and again currently in 2020-21. He has been elected Staff Senate's president twice (2017-18 and 2019-20) and vice president (2018-19). He was elected as North Dakota State Staff Senate's vice president in 2019-20, NDSSS president in 2020-21, and is currently serving at past president.
Prior to moving to University Communications, Linnell spent seven years with Minot State University Athletics as sports information director and assistant athletic director for communication & media relations. Linnell was hired by Minot State on Jan. 5, 2010, marking the university's first full-time sports information director and was promoted to assistant athletic director in October 2015. Linnell was responsible for public relations and media operations for MSU Athletics and was the web master for msubeavers.com.
Linnell spent five and a half years with the Minot Daily News as a photographer, sportswriter and, for the final four years with the newspaper, the sports editor. Linnell was the sports editor for two years at the Valley City Times-Record and worked four years at the Grand Forks Herald. A veteran of multiple state and regional tournaments, Linnell's newspaper highlight was covering The Masters at Augusta National Golf Course in Augusta, Georgia, three times.
A native of Sunburst, Montana, Linnell graduated from the University of North Dakota in 2002 with a bachelor's degree in communication.
Linnell is an active member of the Council for Advancement and Support of Education (CASE), including serving as a district coordinator for CASE District VI Institutional Awards. During his time in athletics, Linnell was a member of College Sports Information Directors of America, serving at the national level as a district coordinator for the Fred Stabley Sr. Writing Contest. He also served as the region coordinator for D2 Conference Commissioner's All-America Committee and was regional coordinator for the D2SIDA Women's Basketball Poll. He was a long-time member of the North Dakota Associated Press Sportscasters and Sportswriters Association and was elected as the organization's president in 2009.  Linnell has won a North Dakota Newspaper Association top award in both photography and column writing.

Linnell and his wife Nichole live in Minot and have one son, Cooper.