Alumni Association honors five with 2023 Golden Awards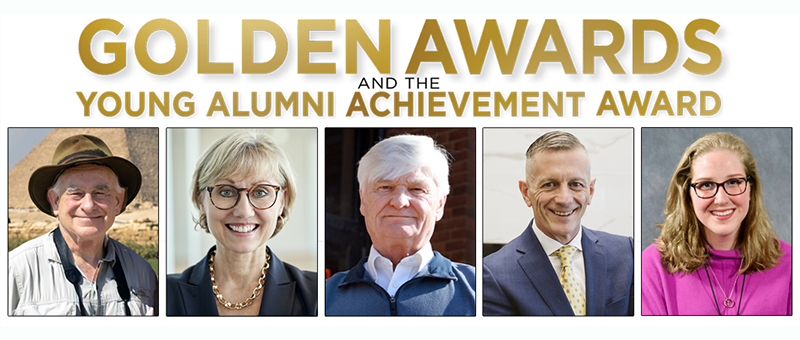 MINOT, N.D. – The Minot State University Alumni Association will honor four individuals with the Golden Award and one with the Young Alumni Achievement Award at the 55th annual dinner on Thursday, Sept. 14.
The honorees include Mark Lehner, Suzanne (Schriefer) Neufang '85, Darryl Smette '69, and Michael Toy '91. The Young Alumni Achievement Award winner is Stephanie Little '14.
The Golden Awards are the highest award bestowed by the Minot State University Alumni Association. Selections are based on outstanding service to the University or alumni association and distinguished leadership in the recipient's career or community. The Young Alumni Achievement Award recipient is between the ages of 21 and 39.
MARK LEHNER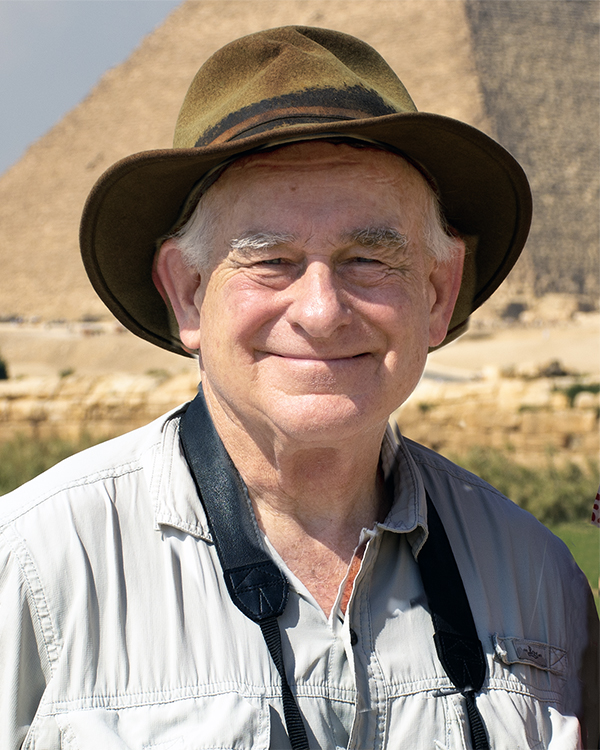 Lehner, a Minot native who lives in Milton, Massachusetts, is the director and president of Ancient Egypt Research Associates, Inc. (AERA), an American nonprofit organization and an NGO registered with the Egyptian government. He is a world-renowned Egyptologist with more than 40 years of experience excavating in Egypt.
He attended Minot State from 1968-70 before earning a bachelor's degree from American University in Cairo and his doctoral degree at Yale University in 1991.
During his extensive archaeological work, Lehner mapped the Great Sphinx and Giza plateau and discovered the Lost City of the Giza Pyramids. AERA sponsors annual excavations of the pyramid builders' settlements near the Sphinx and Pyramids with an interdisciplinary and international team of archaeologists, surveyors, geochronologists, botanists, and faunal specialists who focus on the everyday lives of ancient Egyptians.
Since 2005, AERA has directed archaeological field schools to train young archaeologists working for the Ministry of Tourism and Antiquities at Giza, Luxor, and Memphis on behalf of the American Research Center in Egypt (ARCE), a consortium of U.S. universities and museums. Lehner's research interests include settlement archaeology, archaeological method and interpretation, ancient quarrying and construction, irrigation and water transport infrastructure, ancient society and economy, and complexity studies applied to the social sciences. AERA grew into one of the largest missions in Egyptian archaeology, with its own research center two blocks from the entrance to the Giza Pyramids Plateau. Between 1999 and today, AERA archaeologists have salvaged 10 acres of the "Lost City of the Pyramids."
Lehner and AERA's work have been featured in National Geographic, Discover, Archaeology, New Yorker, and Smithsonian articles and documentaries by National Geographic's Explorer, Discovery, BBC, and NOVA. Most recently, AERA was featured in NOVA's "Decoding the Great Pyramids," which premiered on Feb. 6, 2019, and explored the discovery and translation of the oldest papyrus documents ever found, revealing new clues about the construction of Khufu's Great Pyramid.
SUZANNE (SCHRIEFER) NEUFANG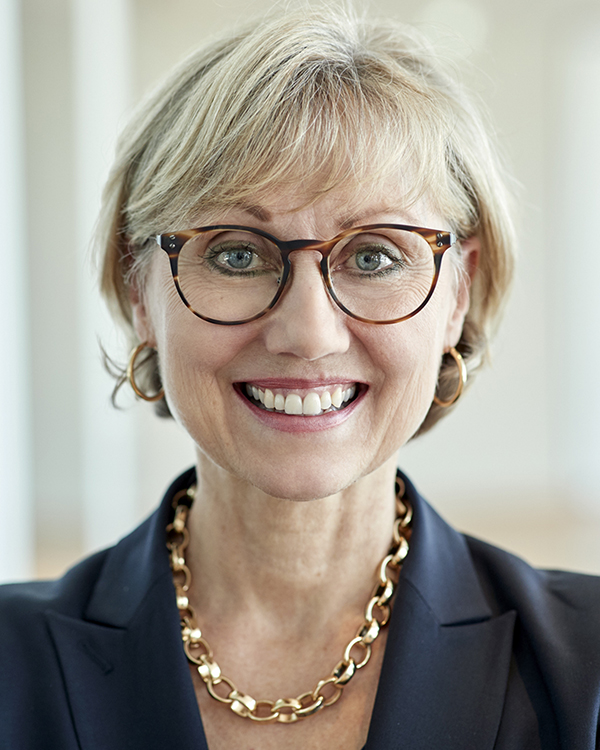 Neufang, from Golden Valley who splits her time between New York City and Hanover, Germany, is the CEO of the Global Business Travel Association (GBTA).
She was named to lead GBTA in February 2021, where she oversees the industry trade association's mission to deliver programs related to community, learning, and advocacy. GBTA's annual U.S. convention, its largest event, draws 6,000-7,000 attendees who work within the business travel industry. In this role, she's been honored to have testified twice at a U.S. Senate Commerce Subcommittee on Travel and Tourism.
Neufang has led teams and divisions within the travel industry for the past 20 years — before GBTA, at Germany-based HRS, and prior to that, for Texas-based Sabre and Travelocity. In addition, she's led efforts in product, marketing, e-commerce, and public affairs at U.S. telecom giant Verizon (formerly GTE), where she worked for nearly a decade before she joined the travel industry. She got her career start in broadcasting, first at Minot's KMOT-TV and then at Hawaii Public Television.
She's been an active volunteer in the travel industry, speaking at industry events and serving as president of the board at the Association of Corporate Travel Executives. She's been named a Top 25 Industry Leader by U.S. and European travel trade publications — and has appeared on Fox Business News as well as quoted within numerous national and international newspapers.
Along with her degree in broadcasting and foreign languages with a music minor from Minot State, Neufang holds a Master of Arts in communications from the University of Hawaii-Manoa (1992). She and her husband Ralf — who met at Minot State in 1987 — have lived in North Dakota, Hawaii, Connecticut, and Texas.
DARRYL SMETTE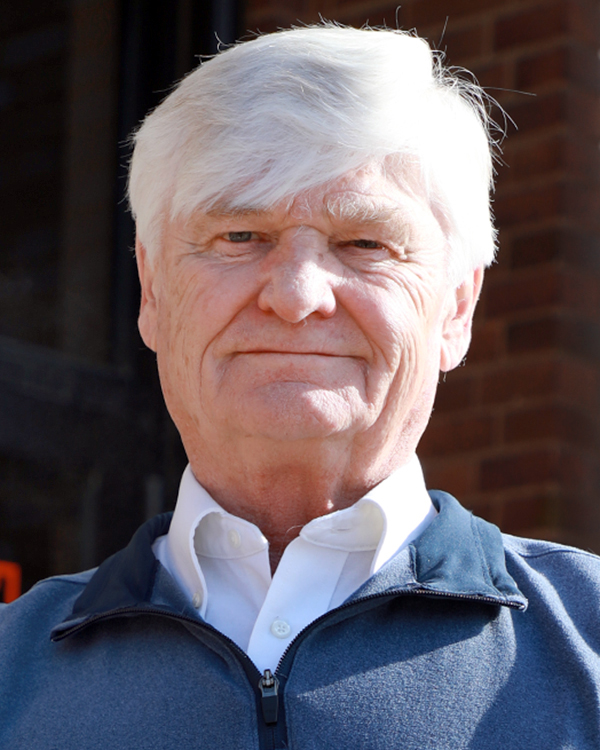 Smette, a Newburg native who currently resides in Edmond, Oklahoma, retired just shy of 30 years with Devon Energy Corporation, serving as executive vice president of marketing, midstream, supply chain and planning, and evaluation.
He earned his art degree with a minor in history from Minot State and obtained a master's degree in administration and supervision from Wichita State University in 1975.
Smette's career started in the Newburg office of Amerada Petroleum, leading him to a career in business and, more specifically, the oil and gas industry.
After graduation from Minot State, he took a teaching position at Osakis, Minnesota, but moved to Clinton Oil Company in Wichita, Kansas in 1971. He joined Devon Energy Corporation in 1986 and helped the company go public in 1988. He became a member of their six-member executive committee in charge of managing and running Devon. During the first 14 years after going public, Devon grew rapidly, primarily through mergers and acquisitions. Devon moved from the American Stock Exchange to the New York in 1999. Devon became a member of the S&P 500 in 2000 and remains there today. Smette retired from Devon in 2016.
Education has always been part of Smette's career, and in 1981, he was approved as a continuing education instructor by the University of Texas covering energy, leadership, and management. He frequently was an instructor, speaker,  and conducted and/or participated in seminars at numerous business functions, colleges, and universities. He also was an energy advisor to the Kansas City Federal Reserve Board.
He continued his affection for the arts as he and his wife, Kathy, have a large art collection that includes various styles and mediums. He served on the Board of the Oklahoma City Museum of Art for 11 years, including being a member of the exhibition committee and the acquisitions committee.
MICHAEL TOY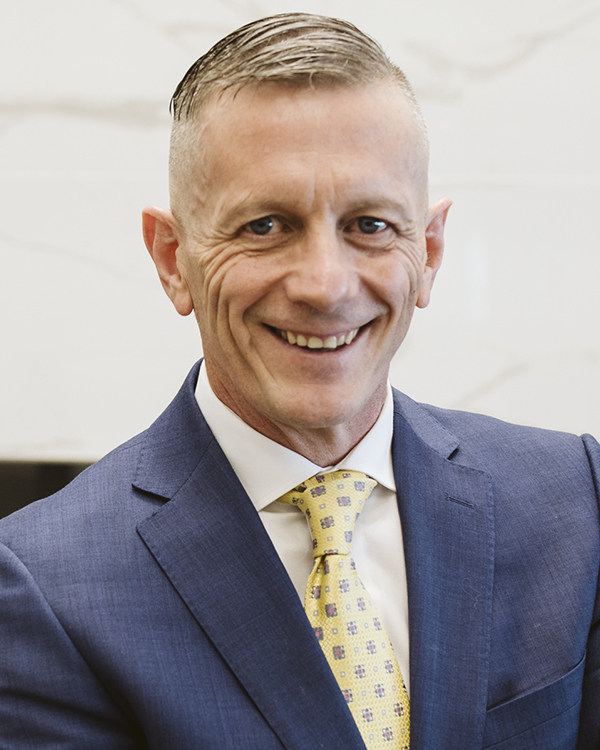 Toy, originally from Williston and currently living in Fargo, is the chief operating and strategy officer at First International Bank & Trust.
Toy has been with First International Bank & Trust (FIBT) since 2007, and currently serves as FIBT's SEVP/chief operating and strategy officer. He is responsible for directing a range of departments including human resources, organizational development, information technology, and corporate operations. His span of control extends to digital, data and development, mortgage, cards, and retail. He also oversees Kotapay, a division of FIBT which specializes in processing electronic transactions, servicing more than 100,000 companies.
He serves on the FIBT Board of Directors, chairs the bank's Strategic Planning and Oversight Committee, and is a member of several other internal committees.
A graduate of Williston High School in 1984, Toy began his professional career in education and was a teacher and coach at Medina for five years before leaving in 1996 for an opportunity in banking at First Western Bank & Trust in Minot, where he was employed for nearly five years. From there he ventured to Sioux Falls, South Dakota to work at the Home Federal Bank for more than six years.
Toy earned his bachelor's degree in business education at Minot State and has since gone on to complete a diploma from the Graduate School of Banking in Madison, Wisconsin. He also earned an associate degree in accounting at MSU and completed the Dale Carnegie Leadership Training Course. He is a member of the Fargo Rotary Club, serves as a Dakota Medical Foundation ambassador, and is a member of the Minot State Board of Regents.
During his time at MSU, Toy was a four-year letter recipient in track & field and cross country. He has continued his passion for running, participating in numerous marathons throughout the years. His wife Kristi began her college career at MSU and currently serves as the Osgood Elementary School Principal.
STEPHANIE LITTLE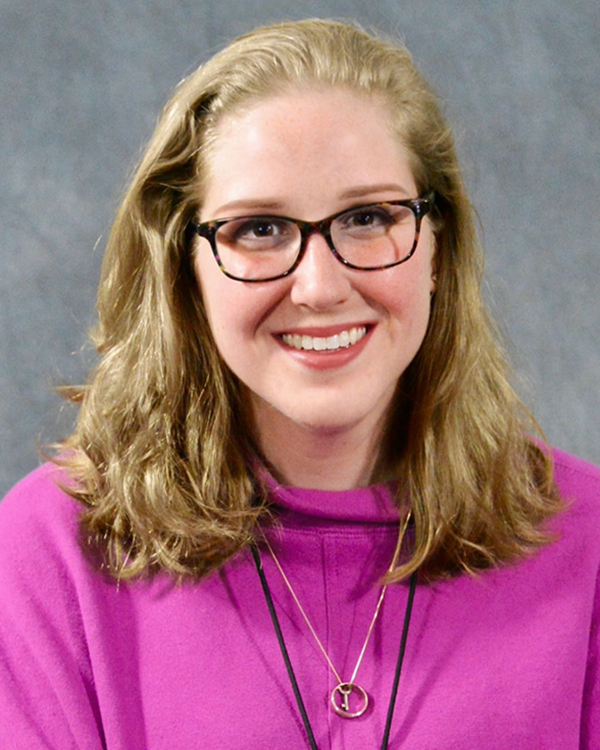 Little, from Bismarck, is an assistant professor of social work for Minot State at MSU's Bismarck location.
Little never anticipated higher education as her future. After a tumultuous upbringing, she ultimately dropped out of high school. She started as a social work student at Minot State, and has subsequently returned as a social work faculty, dedicating her life to community service, academia, social justice, and systems advocacy. 
Along with her time as assistant professor of social work at MSU, she has advanced generalist practice at Sanford Health Transplant Center, North Dakota State Penitentiary, and United Tribes Technical College. She has been a licensed master social worker through the North Dakota Board of Social Work Examiners since 2015. First elected to the board of the National Association of Social Workers in 2019, she contributes to the state chapter's advocacy committee, membership committee, and conference committee. Little is a consulting editor for both the National Association of Social Workers Health & Justice Journal and Health & Social Work Journal.
Upon election in 2017 to the United Network for Organ Sharing's Patient Affairs Committee, she is currently serving as an elected representative for the Safety and Operations Committee and social work consultant for the Patient Affairs Committee and Ethics Committee. Little organizes community outreach education, donor registration events, and bone marrow drives in rural North Dakota to increase diversity on the registry.
After receiving an associate degree from Bismarck State College in 2010, she continued her education at MSU by enrolling in the social work program located on the BSC campus. Upon graduating summa cum laude with a Bachelor of Social Work degree from MSU, she completed her master's degree in 2015 from Minnesota State University Mankato. 
While attending MSU, Little was the recipient of the Jim Wahlberg Social Work Scholarship, North Dakota Conference of Social Welfare Scholarship, and High North Fellowship. As a graduate student, she earned the Southern Minnesota Behavioral Health Initiative, a federal grant to increase mental health practitioners in rural settings.
Little is currently a doctoral student at the University of South Dakota in a customized doctorate in Health Sciences and Master of Public Health degree program. Her dissertation focuses on the social work implications of organ allocation and ethics. 
For more information on the Golden Awards, visit the Alumni Association at MinotStateU.edu/alumni.
About Minot State University
Minot State University is a public university dedicated to excellence in education, scholarship, and community engagement achieved through rigorous academic experiences, active learning environments, commitment to public service, and a vibrant campus life.
---