SENIOR SPOTLIGHT: Udokop has a passion for helping others
MINOT, N.D. – Minot State University's reputation for affordability has made a name for itself internationally and Dion Udokop can testify to that.
This was one of her driving forces for choosing Minot State amongst other North Dakota universities, as well as the classroom size and campus life.
"It seemed perfect for getting involved but not overwhelmed," she said.
Graduating with a Bachelor of Science in Computer Science with a minor in health management science, Udokop, started off as a nursing major because she wanted to be a helper before realizing that technology would a better fit for her, if she really wanted to make a difference.
"I realized that I'd thrive better in a position where I didn't have to constantly interact with people," she said. "I gained an interest in computer science and decided to explore that while completing my HMS minor because I'm still interested in working in a hospital setting."
This passion for helping people manifested itself in her decision to be a peer mentor and an orientation leader, which was originally inspired by Aurora Polonio, her UNIV 110 peer mentor.
"She helped us realize how it was a good opportunity to grow our leadership skills, meet new people, and get involved in campus, so I took the opportunity," she said. "I've also been a part of Minot State student ambassadors as well as the student government association."

Coming all the way from Port-Harcourt, River State, Nigeria, Udokop wanted an environment that could give her the chance to celebrate her culture and learn from others as well.
Fortunately, Minot State exposed her to other international students, and she got to learn about other cultures and perspectives.
"I've also learned how important it is to slow down when necessary and how to be flexible in situations as well as independence and participation, which has helped me build better people skills," said Udokop.
Over the summer, Udokop will be observing a well-deserved break, reminiscing on all that has been accomplished, and looking forward to the future, where she has plans to further her education with a master's degree.
"I will be attending Western Washington University graduate school where I will be earning a master's in computer science," she said. "I plan to have a career in the healthcare technology industry to research and develop new technologies/solutions that address healthcare challenges and could improve healthcare efficiency."
Udokop has learned numerous lessons during her journey at MSU, but she encourages incoming and current students to always seek help in times of need and struggle.
"It doesn't matter what it's for or about. If you think you need help with anything, ask for it. It will save time and relieve some stress," said Udokop.
The nerves were present leading up to graduation, but she is ready for change and is grateful for the great experiences she's had at Minot State.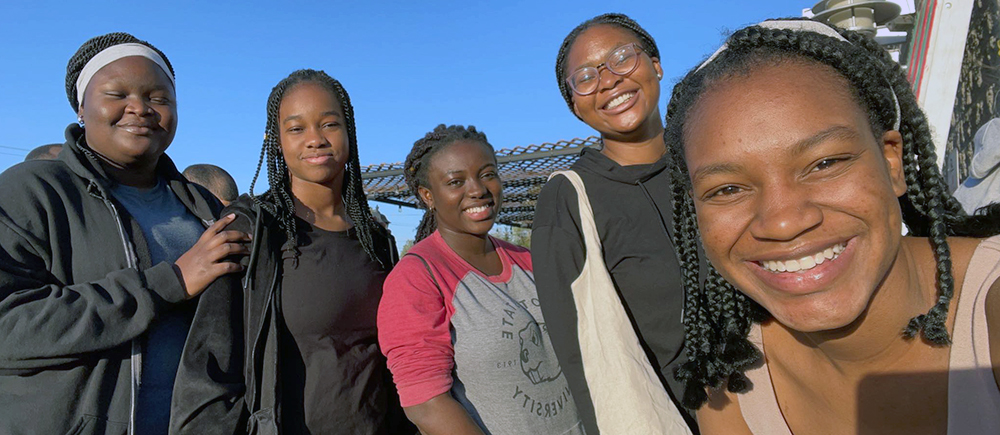 "I will admit, I am a bit scared about being an adult in the real world but it's going to be what it's going to be. So, cheers to new experiences!" she said.
When it comes to tackling school and extracurriculars, Udokop cannot overemphasize the importance of balance for a college student.
"That's exactly what I was doing, scheduling most things and always knowing deadlines so I could plan ahead was great for staying on track," said Udokop.
She feels prepared to face the professional world due to her experiences on campus with different people and organizations.
Whether it was by working on campus or being involved in extracurricular activities, Udokop has developed skills like teamwork, collaboration, leadership, problem solving, communication, and delegation.
One piece of advice she stands by when it comes to university life is to "get involved and network, take opportunities, and try to enjoy your college experience."
About Minot State University
Minot State University is a public university dedicated to excellence in education, scholarship, and community engagement achieved through rigorous academic experiences, active learning environments, commitment to public service, and a vibrant campus life.
---