MSU Q&A: An interview with Ann Godwin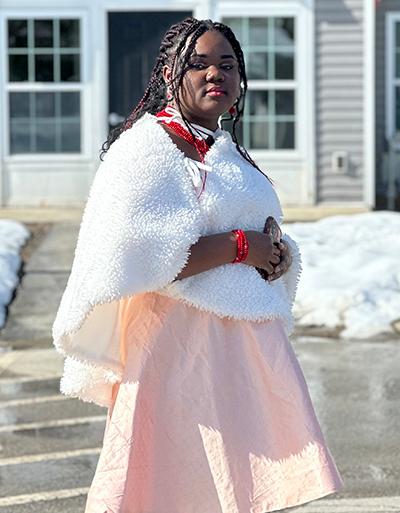 ORONO, Maine – Ann Godwin '21 came to Minot State more by chance than by choice.
She applied to a few of the most affordable schools in the United States and decided to pick the first school she received an acceptance letter from.
Fortunately, it was Minot State.
Godwin finished with two degrees from MSU, earning a double major in energy economics and finance and math and is now in the master's program in economics at the University of Maine. She credits MSU economics professor Daniel Ngugi with earning the math degree, helping her get into the grad program at Maine, and setting her up to eventually pursue a doctorate in economics.
Minot State University Communications contacted Godwin via email and invited her to share her journey from Minot to Maine.
Start from the beginning, what made you choose Minot State to begin your college career?
AG: The decision to come to Minot State was a thing of chance, not necessarily choice. I applied to a few affordable schools in the U.S. and decided to go to the school with the first acceptance letter, which fortunately was Minot State. However, the decision to stay and not transfer was an active choice based on reasons like affordability, small size of classroom, and some important connections and relationships.
What made you decide on energy economics and finance?
AG: I wanted to study economics, but Minot State only had energy economics and finance. The major was very interesting to me because I got to learn about other important things like the oil and gas industry and how it works and the financial market and so much more beyond the scope of economics.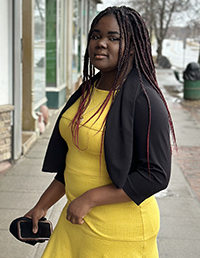 I believe there is a story behind getting a math degree and a minor in statistics, what made you decide to put those together as well?
AG: Getting a degree in math was to help my chances of getting into grad school. Professor Daniel Ngugi was a huge part of my decision to get a math degree. He helped with a recommendation of classes that made my grad school application competitive.
When you decided on graduate school, what were some of the factors you were looking for and what made the University of Maine stand out?
AG: University of Maine was one of the few schools that provided funding for a master's degree in economics. Maine also had a diverse group of faculty and students. A master's degree also afforded me the time to think about my career choices while I was in school, unlike a Ph.D. program where I had to commit four to five years to a career I was not sure of.
What interests you in economics and global policy as a degree?
AG: I come from a country of multiple socio-economic problems, a lot of which is discussed extensively daily by friends and family. Economics is the first discipline that I got exposed to that contextualizes these problems and conversations in an academic framework. I remember reading about the interconnection between capital flows, exchange rates and interest rates, and the role the government plays in this policy trilemma. I was amazed at how simple and complicated it was and I wanted to build a career around breaking down that complexity.
What are your future plans after the University of Maine? What is the ideal career you are striving for
AG: I have started putting down a portfolio to apply for fellowships and Ph.Ds. in international political economics.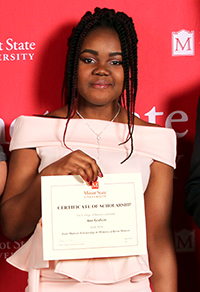 What are some of the similarities and some of the major differences between Minot and Orono?
AG: It is extremely cold in both towns, and they are both small towns, albeit Orono is 15 minutes away from a Minot-sized town. The school and student population in Orono is three times the size of Minot, but the economics and global policy programs are relatively small like the program in Minot.
While you probably don't have a lot of free time, what are some of the things you like to do outside of school?
AG: I spend a lot of my time watching movies and reading books I find interesting. I also like going to random restaurants to try new foods.
You were in student government at MSU and then at the state level, tell me what those experiences were like and how they shaped your academic career?
AG: Student government exposed me to the process of real-life, small-scale politics and law making. I got to understand the power of my voice while standing for something.
What are some of the other clubs and organizations you were involved in while at Minot State and how have those influenced you?
AG: I was part of the Computer Science Club, Finance Club, DECA, and the Resident Hall Association. I got to make friends and collaborate with cool people on interesting stuff.
Are you involved in some of those same organizations at Maine or are there different clubs and organizations you are now involved in?
AG: I am part of the School of Economics and the Diversity, Equity and Inclusion Committee.
What else are we missing in telling your story?
AG: The last part of my story that I find interesting is the research in the Margaret Smith Policy Center, University of Maine. My research focuses on measuring and maintaining information on economic resilience of urban communities in Maine. I am so proud for foundational knowledge in Minot State that prepared me for a position like this.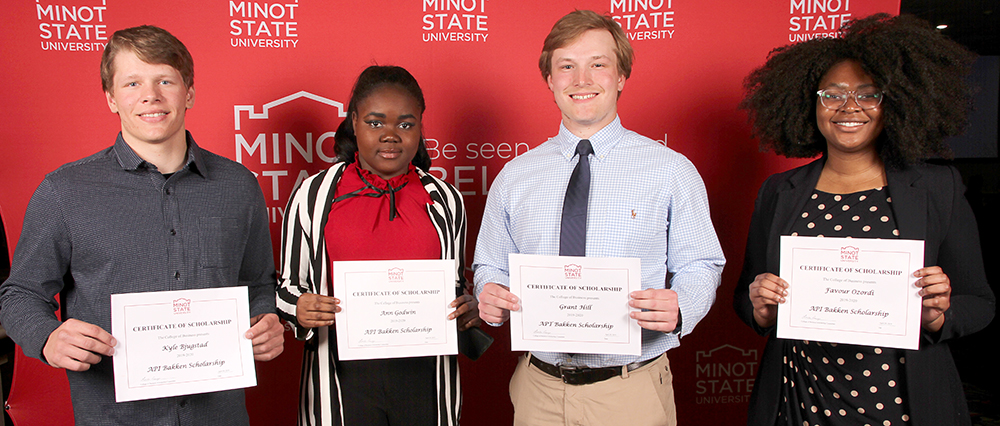 About Minot State University
Minot State University is a public university dedicated to excellence in education, scholarship, and community engagement achieved through rigorous academic experiences, active learning environments, commitment to public service, and a vibrant campus life.
---