Butters uses MSU experience to launch two career paths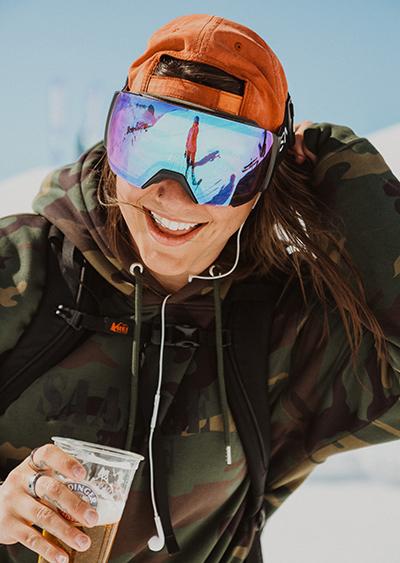 MAMMOTH LAKES, Calif. – Taylor Butters '16 could not have predicted that an athletic scholarship for volleyball would lead to her current careers in medicine and photography.
"I honestly don't think I would have been in healthcare if it wasn't for Minot State," Butters said.
Between her work as a transplant eye donor coordinator for SightLife and a photographer at Mammoth Mountain Community Foundation, Butters credits Minot State University for the shape her life has taken today.
"I started working for the hospital pretty soon after starting at Minot, and the hospital I think is what impacted me the most," Butters said. "That's what made me go into pre-med, and that's what led me to doing the job that I'm doing.
"I mean, it gave me my biology degree. It gave me a love for nature and the outdoors. That's part of my other job, you know, that's all I want to do is get people outside. My life would be completely different if it wasn't for Minot."
Originally from Washington, Taylor now lives in Mammoth Lakes, a small ski town in California.
"It's a beautiful place," she said. "We have this huge mountain, Mammoth Mountain, and the nonprofit that I work for, Mammoth Mountain Community Foundation, funds athlete scholarships, because skiing's really expensive. We also give a lot of money to the schools and have a ski PE program. We do a lot for the community. I'm their photographer, and it's  fun because I get to go to events, I get to shoot the competitions, the races. We just put on a wine walk, which is a big fundraiser for us, and so I got to be the photographer for that. It's great, because I get to give back to my community here."

With SightLife, which is based in Seattle, Washington, Butters gets to help others there as well.
"My organization is an eye bank, and we do tissue donation, especially cornea donation," said Butters. "We help people who are corneal blind, we help them see again. I'm a TDC, a transplant donor coordinator, and I start out with a medical screening for people who have passed away. We see how they can help through donation, and I help their family go through that whole process. I coordinate getting the tissue in-house, and we're then able to get those tissues to people who need them. Our goal for our organization is to eliminate corneal blindness by 2040."
Butters makes time for freelance photography, which has been a challenging and rewarding experience. She credits her time around Minot State Athletics and staff photographers Sean Arbaut, who now runs his own company, Arbaut Photography, and then Sports Information Director Michael Linnell, now MSU's director of communication, for reminding her how much she enjoyed taking photos.

"Working with Sean and Mike inspired me to pick up the camera again," Butters said. "Minot gave me this sense that I can get through anything. It made me a stronger person. I remember working nights in the ER at the hospital and then going to morning weights and my hair would freeze as I was running from weights. It really helped me be a stronger person in general."
She also cites her time as a student-athlete on the women's volleyball team as what set herself up for the hard work she puts forward today.
"When I first moved there, I remember it being so small," she added. "And I was like, 'Oh my gosh. I can't do this.' But it gave me that love for tight-knit communities and small towns. Just the quality of people, it's great. Minot really was such a big part of growing up and becoming who I am. I think it's a special place. It definitely makes you grow."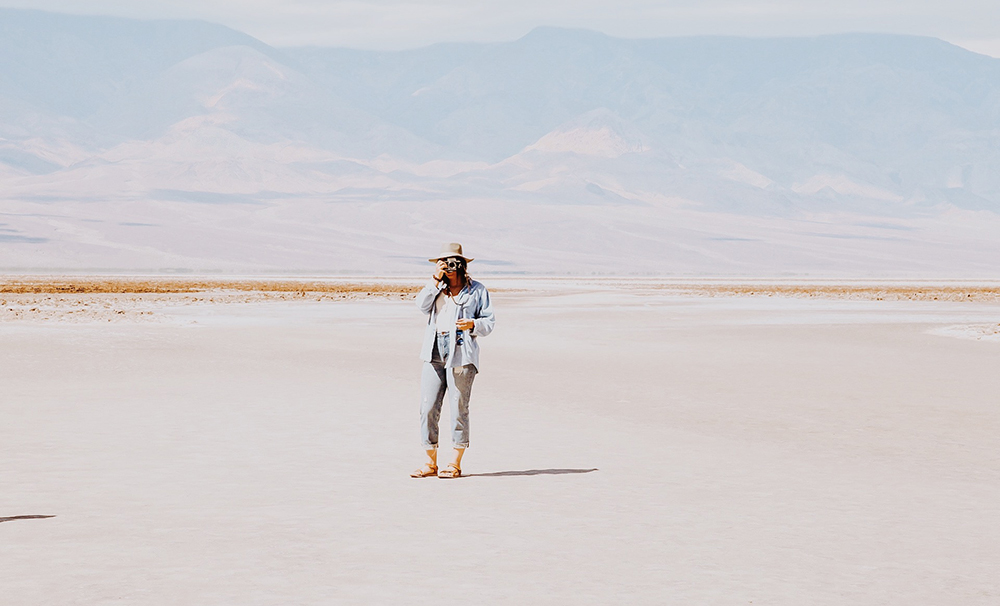 About Minot State University
Minot State University is a public university dedicated to excellence in education, scholarship, and community engagement achieved through rigorous academic experiences, active learning environments, commitment to public service, and a vibrant campus life.
---