Community Rocks gives back to Minot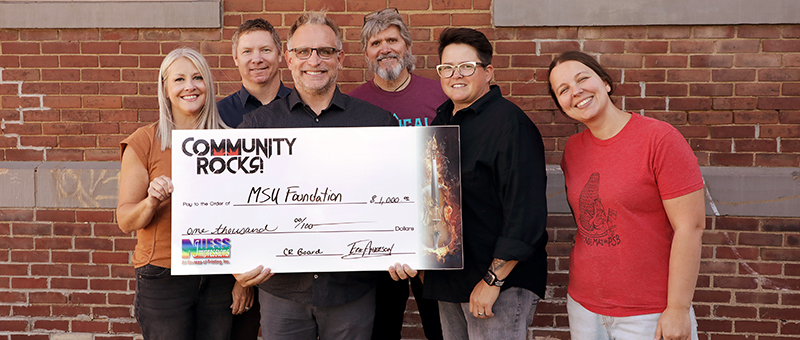 MINOT, N.D. – The seventh annual Community Rocks concert continued its tradition of offering a unique concert experience with a community-based philanthropic message.
The August concert, making its debut at the newly renovated Minot State Amphitheater, provided an excellent night of music combining rock and roll and orchestra.
On Monday, the philanthropic portion of the event took center stage as Community Rocks donated a record $51,000 to 10 area projects.
"The mission of Community Rocks reminds us that we are dedicated to planning and delivering performance arts events to improve our community," said Andy Bertsch, MSU professor and Community Rocks co-founder. "Our business model includes partnering with a primary beneficiary; and, because the event is made possible by an amazing orchestra, vocalists, auctioneer, emcee, and others who help to fulfill the mission, we name many other beneficiaries selected by those involved."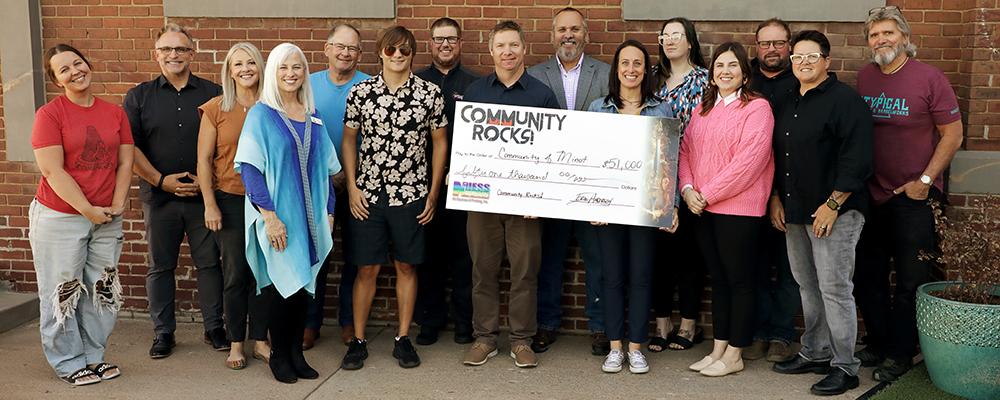 The 2022 primary beneficiary and partner, Souris Valley Animal Shelter, was awarded $45,500 from the Community Rocks partnership. The Minot State Development Foundation was awarded $1,000 for music scholarships and Prairie Grit Sports was awarded $1,000 via Starbucks.
"One might notice that many of our annual beneficiaries were once the primary beneficiary themselves, including Prairie Grit Sports, the Magic City Discovery Center, the Minot String Academy, and Project Bee. Those partnerships are important to us," Bertsch said. "In the end, the largest contributor to the success of every Community Rocks event is the audience. We are forever thankful for their support."
The Souris Valley United Way, The Lord's Cupboard, Magic City Discovery Center, Project Bee, the Minot String Academy, Minot High School bands, and Dakota Chamber Music were awarded $500 each in the name of various partners of the event.
Community Rocks is busy planning the eighth annual event for the 2023-24 academic year, and a date and time for the concert will be released later in the year.
About Minot State University
Minot State University is a public university dedicated to excellence in education, scholarship, and community engagement achieved through rigorous academic experiences, active learning environments, commitment to public service, and a vibrant campus life.
---