Under 40: Passion turned reality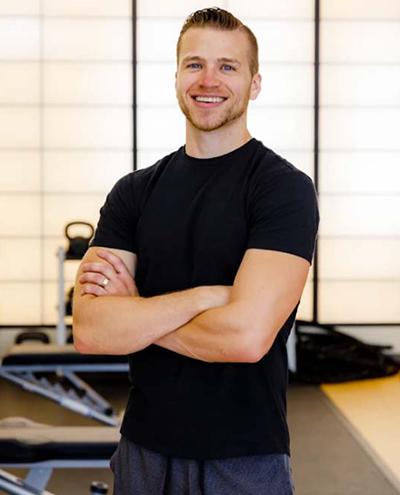 DENVER – Minot native Terry (TJ) Wald took a chance and moved to Colorado after he graduated from Minot State in 2013. Now, he and his wife, Erica, run a business where they get to do what they love every day.
Wald initially moved away from home to Minneapolis to study broadcasting, but he discovered the major was not quite right for him.
"I was born and raised in Minot," he said. "Minot State was just where I wanted to be. My parents (Doreen and Terry) are both part of the University, and all my friends were there. I decided to major in business because it covers a broader range of career paths."
His triple major in business management, marketing, and international business indeed covered a wide range of possibilities, including both his first job after graduation and his passion for fitness.
"My family took trips out here to Colorado when I was young, and I just fell in love with the area. It's very much my style with hiking, outdoors, the active lifestyle," he said. "I didn't have any ties after I graduated, so I started sending applications to Denver and got a job in digital advertising."
Wald's six years in that position eventually provided him with the experience and knowledge he needed to turn his passion into reality.
"Sports and fitness have been part of me since I was young," he said. "I think anyone who has a love for what they do looks for any possible way they can stay in it. Everyone wants to do something they like. I met my wife, Erica, who shares the same passion for fitness. We both work out all the time, we both care about helping people, and she was a fitness trainer when I met her. We talked a lot about how I wanted to switch gears in my career and get into that field, and since she was already doing it, we decided that together, we could open a space and make it our own."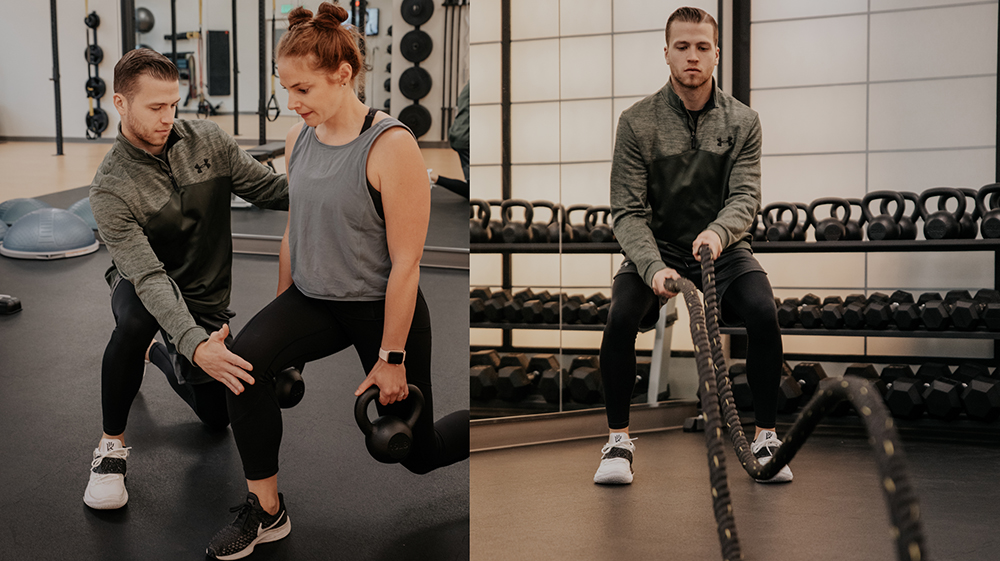 The couple initiated their project in January of 2020, just before COVID-19 struck the United States. However, the concept they envisioned turned out to be the perfect idea to persevere throughout the pandemic.
"The one thing that has helped us through COVID is the fact that we are a private training studio," he said. "We have much more control over our clientele. It's rare that we have more than eight to 10 people in the building at any given time. People became a little apprehensive about attending public gyms during COVID and began looking for something more private where they feel more secure."
Today, the Walds' private training studio, Commit Fitness, is thriving with three additional trainers and offers a wide variety of training sessions such as bride and groom fitness, one-on-one personal training for all fitness levels, small group training, prenatal and postpartum training, and complete virtual fitness training.
"We incorporate new changes to keep up all the time," Wald said, "but we're still sticking to who and what we are."
Connections

INSIDE THIS ISSUE
CONNECTIONS FALL 2021 (Vol. 30 | No. 1)

Under 30: Impact extends beyond business is a story from the Fall Connections 2021 issue. Connections is published two times a year by the Minot State University Alumni Association and Development Foundation.
About Minot State University
Minot State University is a public university dedicated to excellence in education, scholarship, and community engagement achieved through rigorous academic experiences, active learning environments, commitment to public service, and a vibrant campus life.
---