Shining support: Massine continues to make a different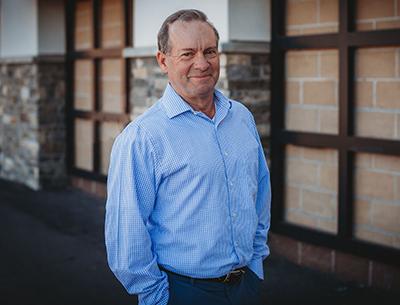 LARKSPUR, Colo. – Mike Massine believes some of his success can be attributed to being in the right place, at the right time.
But the results of his career work can also be attributed to a strong desire to win, whether on the ball field, executing a business merger, launching a new service, or enabling a non-profit to get through difficult challenges.
Massine '80 has always gravitated to challenging project work, rather than just executing a role or managing a routine — situations where he could shine — that helped him retire and reload at the young age of 44.
 "So many students focus on attaining a particular degree, certification, or set of skills," he said. "But in what work situation will they really shine? What contribution do you expect to make and how? For me, it is about what really needed to be accomplished as well as the people you work with and work for. Relationships and support are key, as is your role on a team.
"I'm more motivated and perform better when the challenge is greater."
Calculated risk-taking in his career started early for Massine as he ventured north to the University of Saskatchewan to earn a Master of Business Administration in 1985. Then, in Salt Lake City, he led the effort to take a wholesale club to where no one in the industry had gone before — integrating purchasing, inventory management, and front-end checkout using barcode scanning. This drew enormous attention from several competitors and an eventual merger with Sam's Club as well as a move to Colorado.
Next, Massine took on another challenging project to help restructure business processes and systems for the Robinson Brick Company to produce the custom brick used to build Coors Field in Denver, home of the Colorado Rockies.
In 1996, Massine joined forces with Charlie Ergen and Jim DeFranco, the founders of EchoStar. He served as IT director, as well as director of business planning and development to set up a national network of dealers and installation services to launch the Dish Network.
"I knew nothing about EchoStar and they knew nothing about me, but I had a reputation of someone who didn't seek the routine and had a successful track record in business process restructuring," he said. "It was my background in leveraging new technologies to create strategic advantages that allowed me to fit in immediately. I truly enjoyed this wild adventure of building something new."
Massine continues to use his project-oriented approach to motivate him today. His choices now, however, are philanthropic.
"The risk was worth the reward with several strategic projects. But age 44 is way too early to enter retirement, so I reloaded," he said. "The challenge was to find fulfilling work versus just volunteering."
In 2009, he met Mary Lou Fenton while she was aiding young adults with Down syndrome at Wellspring Community in Castle Rock, Colorado. He helped expand their activities from small events to a full range of enrichment programs serving over 70 specially-enabled young adults with education, health, recreation, and business opportunities.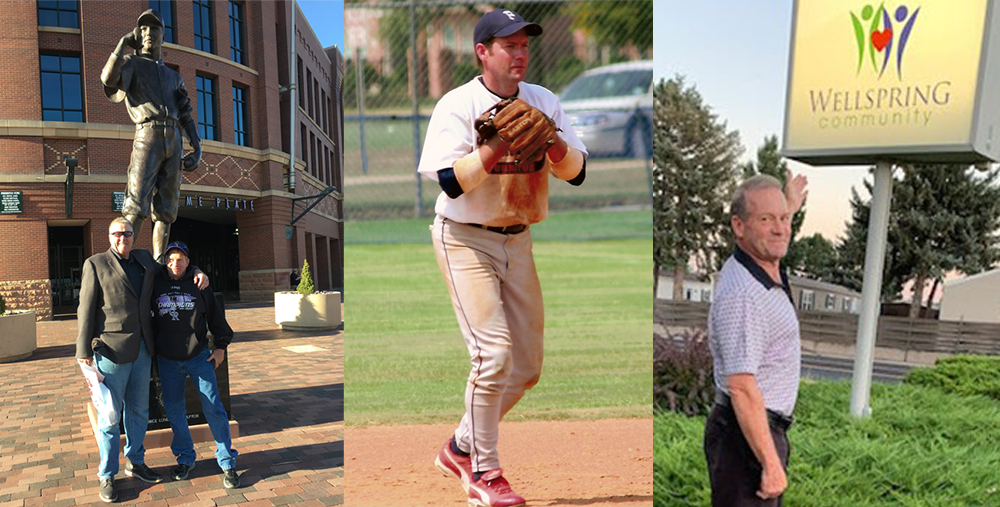 He then took on a challenge with his wife, the late Donna (White) '80/'81/'83, to provide real-time captioning in the classroom for students with hearing loss, working in conjunction with Auditory Sciences and Supporting Success for Children with Hearing Loss, online companies.
"These two organizations are entirely focused on helping disabled individuals excel and working with them has been very rewarding to me," Massine said.
He continues to use those lessons, his wealth of experience, and his faith to succeed in each of his endeavors.
"When individuals deal with some additional motivating factors — whether it's their personal interest, their personal wiring, relationships, or financial rewards — they can accomplish so much more than in roles where performance is thwarted by organizational culture or management style," he said. "Just like in team sports, chemistry is everything."
Team sports is something he should know, with a 40-plus year career in men's fastpitch softball leading to winning three ISC Legends world championships and a second-place finish in 2021.
Massine credits lessons learned at Minot State, in and out of the classroom, in building his business foundation.
"It was probably more out-of-the classroom than in," he said. "Working fulltime limited my time available to apply toward my classes. I had no idea at that time in my life what I wanted to pursue, but I was always attracted to opportunities to make significant improvements to the status quo."
Connections

INSIDE THIS ISSUE
CONNECTIONS FALL 2021 (Vol. 30 | No. 1)

Shining support: Massine continues to make a difference is the cover story from the Fall Connections 2021 issue. Connections is published two times a year by the Minot State University Alumni Association and Development Foundation.
About Minot State University
Minot State University is a public university dedicated to excellence in education, scholarship, and community engagement achieved through rigorous academic experiences, active learning environments, commitment to public service, and a vibrant campus life.
---