Resources to succeed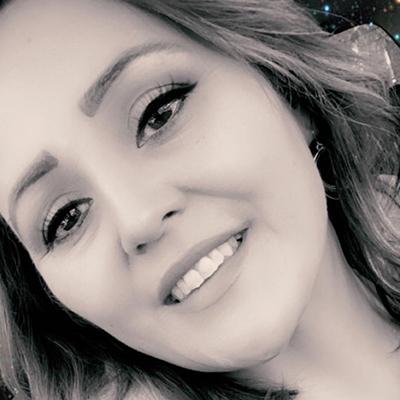 MINOT, N.D. – After attending Turtle Mountain Community College for two years before attending Minot State, Gabrielle Azure-Wallete has returned to the community college as vocational rehabilitation counselor.
During her time at the community college, Azure-Wallete attended a college fair where she met Wylie Hammond, who was then the Minot State Native American Center director.
"I spoke with Hammond about the Minot State social work program, and he got me interested in the Native American Cultural Club as well," said Azure-Wallete. "It was also conveniently close to home, as I live in the Turtle Mountains, in Belcourt. During that time, my mom was sick so I could still be close to her."
Her interest in social work stems further back, before her time at Turtle Mountain Community College, as she learned more about the career from her aunt.
"One year while I visited Pine Ranch, South Dakota, where my mom's sister lives, I got to hear her stories and her passion as a social worker," said Azure-Wallete. "It made me have a passion and to want to serve and help people. It led to a final decision for my career choice."
During her time at Minot State, Azure-Wallete was a member of the Native American Cultural Club and was the president of the club in her senior year.
"While I was attending Minot State, I was reserved, and people like Hammond made it more welcoming," she said. "The club also provided a quiet place for me to be and it drove me to be a part of it."
Azure-Wallete believes she was provided with a better understanding of her career field while a student at Minot State.  
"MSU prepared me for my current career by making it convenient for me to go back and forth between the school and the reservation," said Azure-Wallete. "It also put things into perspective and provided resources, as job opportunities in my area were rare."
Azure-Wallete graduated from Minot State in 2011 with a bachelor's degree in social work and has been working at Turtle Mountain Community College for nine years. She assists individuals with disabilities to achieve competitive work placements and to be able to live independently. From her job, Azure-Wallete has obtained knowledge of people with disabilities and how to help them overcome their complications and live successful, independent lives.
About Minot State University
Minot State University is a public university dedicated to excellence in education, scholarship, and community engagement achieved through rigorous academic experiences, active learning environments, commitment to public service, and a vibrant campus life.
---