Chiweshe pursues passion for finance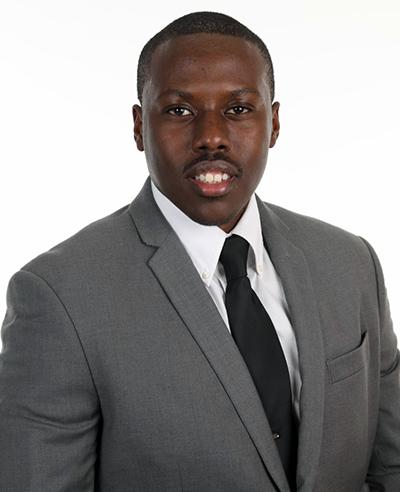 NEW YORK – From a young age, Shadreck Chiweshe wanted to work in the world of accounting and finance, with the goal of qualifying as a certified public accountant (CPA).
After having his first corporate finance class as a freshman, he knew his calling was in the finance industry. 
Chiweshe, who is originally from Zimbabwe, is doing just that, working as an investment banker in mergers and acquisitions for Bank of America in New York. He joined the bank after spending approximately five years in the investment management industry working to improve and generate risk-adjusted returns for investors by identifying businesses that had potential to outperform the market.
"My mom and dad both worked in the financial services industry and growing up hearing about their jobs always excited me," said Chiweshe. "My passion was also fueled when my home country went through an economic meltdown, and I saw a lot of people lose their jobs and life savings. Seeing and having encountered this economic collapse piqued my interest on how markets work. I wanted to be involved in the process of managing, preserving, and growing capital for investors."
For Chiweshe, going to Minot State was the best option for him since the University had a double major program in finance and accounting. He also used his time at Minot State to be a part of resident life community as a resident assistant, holding positions in the accounting club and the Student Directed Investment club, and the MSU golf team, starting as a walk-on and eventually obtaining a scholarship for the sport.
"The decision to attend Minot State was easy for me because I knew it was a smaller university and I could have more of a connection with the professors and have contact with the local firms in the area," he said. "My advisor and professors were supportive in setting up my career path and pursuing it at school.
"I really appreciate my time at Minot, I took 'Be Seen, Be Heard' to heart and wanted to make myself better. I used to be in the back of the classroom, but Minot brought the extrovert out from within me and made me really want to pursue my dreams and better myself as a person."

Chiweshe is currently a CPA and is CFA® charter holder. While a student at MSU, he was an intern with Integrity/Viking Mutual Fund in Minot, and after graduating, he was employed as a research analyst for the funds at Integrity/Viking Mutual Fund before joining William Blair Investment Management in Chicago.
He accepted his current job to have an all-round finance background.  Investment management taught him how to identify, analyze, and value investments but he decided to pivot to investment banking because he wanted to be involved in advising companies and management on key strategic decisions such as acquisitions and divestitures that impact the long-term sustainability of businesses.
From his career and time in the corporate world, Chiweshe states that the two things he has learned are teamwork and being humble.
"You're not going to know or have the answers to everything," Chiweshe said. "That is why there are seniors to rely on and work as a team. Be humble enough to realize what you don't know and take advantage of the experience your colleagues have had by talking and learning from them."
Chiweshe also advises students to take advantage of their connections and talk to their professors.
"Hard work beats talent when talent fails," he added. "I was never the smartest person in the room, but I knew that if I give my best shot and worked hard, opportunities will follow."
About Minot State University
Minot State University is a public university dedicated to excellence in education, scholarship, and community engagement achieved through rigorous academic experiences, active learning environments, commitment to public service, and a vibrant campus life.
---