Morris blends theater and teaching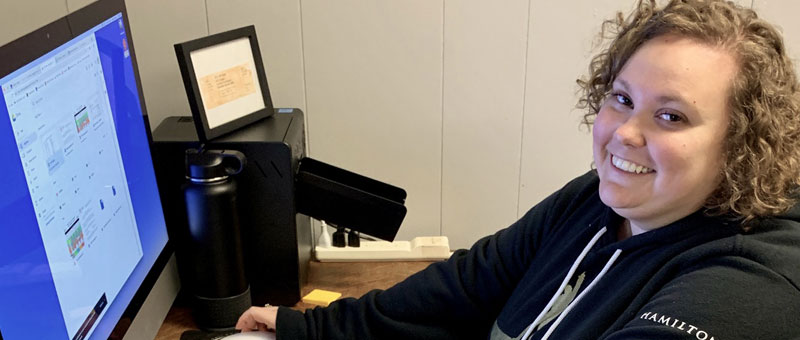 MINOT, N.D. – As summer comes to an end and the school year begins, many teachers are preparing to return to their classrooms. For Peg Morris, this is also the time to collaborate with Artistic Director Chad Gifford '99 and prepare for next year's summer theater program.
After finishing her 15th season of MSU Summer Theatre, Morris reflected on this year's program and her overall love for theater.
"There's no shortage of great moments on the hill, but some of my top picks include the first day of crew work each season, standing backstage and marveling at the talent in the orchestra, taking bows after a show that went well, and watching an audience enjoy a performance," said the Summer Theatre executive director. "Theater people are the best kind of people.
"I keep in touch with my extended theater family as much as possible. Summer Theatre has attracted actors and technicians from all over the country and those connections remain strong. I love taking trips to see their home projects whenever I can. As it turns out, my academic advisor, Kevin Neuharth (past-theatre arts professor), still offers meaningful life advice. Another theater professor, Paula Lindekugel-Willis (past-associate professor), still calls to check in on me from time to time. The theater has brought such joy into my life and I will be forever grateful for that."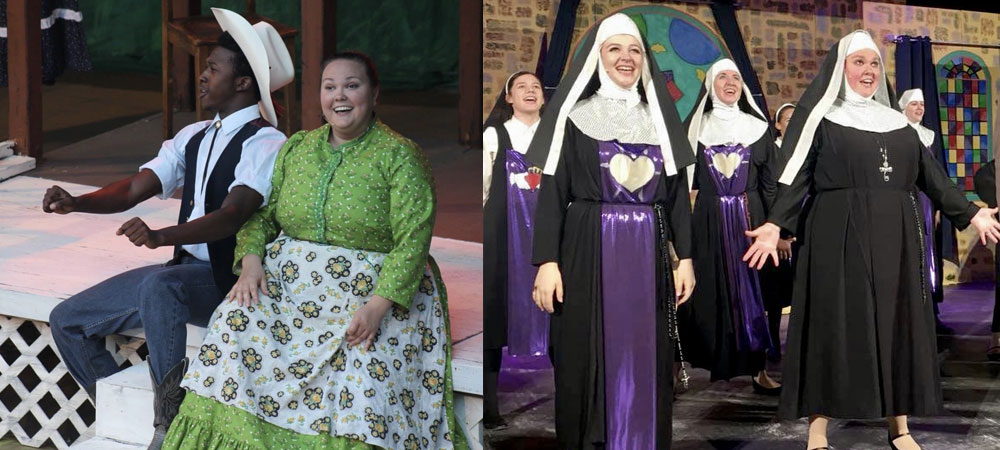 Coming from a musical family, Morris states that she has always had a flair for the dramatic and that music groups were a natural place for her. Starting her theater career at age 7, Morris's first performance was in "A Christmas Carol."
"As a young child, I remember visits to the amphitheater being nothing short of magical," she said. "I loved everything about seeing a performance: calling to make a reservation, the walk up the steep hill, the smell of popcorn in the air, waiting in line for tickets, flipping over the chairs on the concrete slabs, the silly guy that gave a curtain speech (Neuharth), the lights coming up on the stage, the actors exploding with energy, getting to meet those actors after the show — all of it. I would keep the program and pore over it for weeks following a performance."
When she became a student at Minot State in 2006, Morris's plans were a little different then when she finished her education in 2012.
"I knew that MSU had a strong education program and I was absolutely drawn to Summer Theatre. I have family in the area and my hometown isn't too far away," she said. "I've been a proud Minotian ever since. When I got to MSU, I was planning on becoming a Spanish teacher. Once I joined the theatre department, my major changed rather quickly to theatre arts. I felt so welcomed and comfortable with my theater family that I couldn't imagine doing anything else. Just as I was finishing my degree in theatre arts, I decided to go back to the education program. Finding my calling in elementary school was a perfect fit to being able to continue spending my summers on the hill."
Morris graduated with a Bachelor of Science in Elementary Education and a Bachelor of Arts in Theatre Arts. While at Minot State, she volunteered for many leadership roles within the theatre department.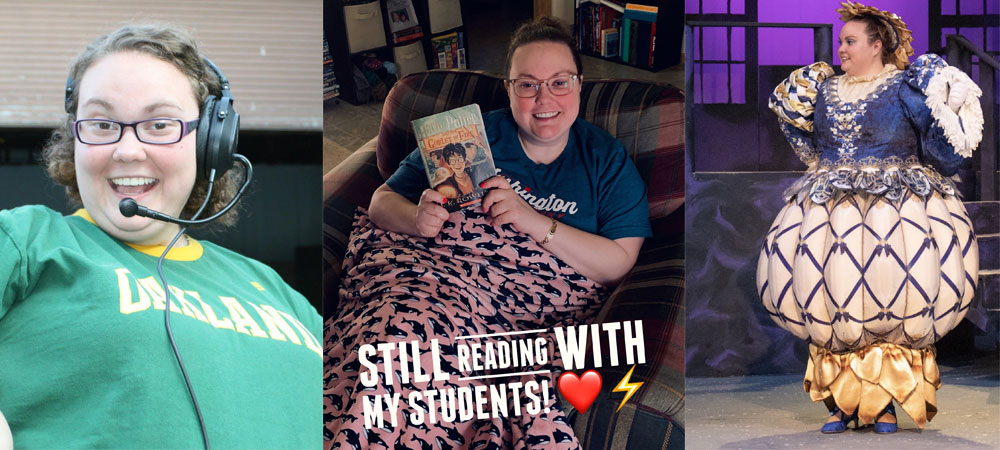 Despite her love for theater and long history of participating in productions, Morris does not teach any theater classes. She does, however, implement theater techniques in her fifth-grade classroom at Washington Elementary.
"I strongly believe that all teachers should take acting classes," says Morris. "Every day is a performance. No matter what is going on in my personal life, my students deserve the best I can give them every single day. My acting background comes into play in my classroom daily — it allows me to put other things aside and focus on what they need."
As a teacher, Morris states that, while it is a little cliché, the most powerful and rewarding moments for her are the "lightbulb" moments.
"Weeks of hard work ending in a student finally connecting content and skills are just incredible. I love building relationships with students. Especially in these unpredictable times, I feel it's important for kids to know that they have someone who believes in them and truly cares about their dreams, thoughts, and concerns. Fifth grade is such an important year developmentally — next stop middle school and more independence," she said. "My students are just figuring out who they are and who they'd like to become, they're discovering interests and talents, they're asking questions and forming opinions.
"Through all of that growth, I try to guide them toward being kind humans. It's kind of my catch phrase — be a kind human!"
About Minot State University
Minot State University is a public university dedicated to excellence in education, scholarship, and community engagement achieved through rigorous academic experiences, active learning environments, commitment to public service, and a vibrant campus life.
---