Minot State nursing to hold White Coat Ceremony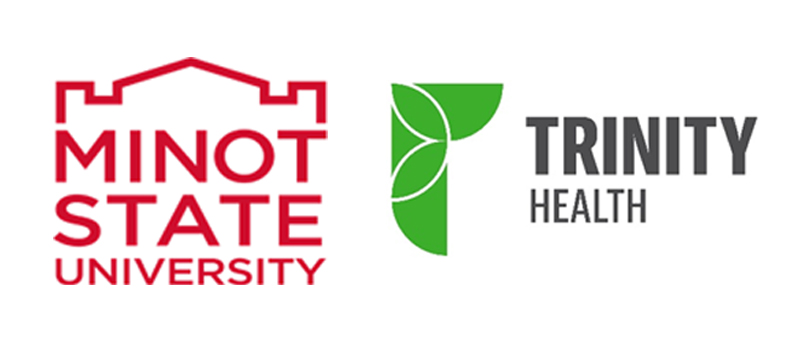 MINOT, N.D. – Minot State University Department of Nursing, in partnership with Trinity Health, will hold its White Coat Ceremony for incoming 2021-22 students.
The White Coat Ceremony, scheduled for Aug. 24 at Ann Nicole Nelson Hall, is a rite of passage to emphasize the importance of compassionate patient care at the very start of training. The 2:30 p.m. event marks the first-ever White Coat Ceremony for Minot State nursing.
"After meeting the designated criteria set, the Department of Nursing was awarded a small grant to host the White Coat Ceremony. The grant is an excellent opportunity for nursing programs to highlight the importance of nursing excellence," said April Warren, MSU nursing department chair.
In conjunction with the Arnold P Gold Foundation/AACN grant, Trinity Health has graciously agreed to sponsor the White Coach Ceremony. The sponsorship from Trinity Health covers the cost of the white coat for each nursing student.
"A white coat ceremony is symbolic of a transition or commitment to the nursing profession. It is a rite of passage — a visual reminder of a commitment to hold the nursing profession in high regard, a student's obligation to a life of service and learning, and passion for what it means to answer the calling to be a nurse," said Karen Zimmerman, chief nursing officer / vice president for patient care services at Trinity Health. "It is also a visual reminder of the partnership between MSU and Trinity Health. With both of our names embroidered onto the lab coat, it shows our commitment to working together to grow and support the nursing profession. Our partnership has allowed us to add additional students to the MSU program and take steps to meet an increasing need for nurses.
"Our partnership also demonstrates how healthcare organizations can work with academic institutions to support students throughout their academic life and continue that support into their professional life as a nurse."
"We are incredibly grateful for the strong partnership between Minot State University and Trinity Health," added Warren. "Our nursing students are the future of nursing. MSU and Trinity Health maintains a shared commitment to high quality care with compassion and empathy as the hallmark of the nursing profession. This partnership continues to generate significant opportunities for our nursing students and our future nurses. Together we will continue to create opportunities that exemplify our commitment to nursing excellence."

Minot State is one of 410 universities total and 50 for the 2021-22 academic year to earn the grant from the Arnold P Gold Foundation and the AACN. MSU joins just two other North Dakota universities, North Dakota State in 2014 and the University of North Dakota in 2015, to receive the honor.
New students will recite an oath with a commitment to humanistic — compassionate, collaborative, and scientifically excellent — patient care. Those students will be cloaked before family and friends in the iconic white coat that signifies their status as healthcare professionals.
"The Arnold P Gold Foundation/AACN grant also provides 'Keeping Healthcare Human' pins for each of our incoming nursing students, which are placed on the white coat," Warren said. "The pin welcomes each incoming nursing student to their new profession and serves as a visual reminder to deliver the best care to their patients, compassion and empathy must be the hallmark of their care."
The first White Coat Ceremony took place in 1993 at the Columbia University College of Physicians & Surgeons. Today, hundreds of nursing schools, nearly every medical school in the United States, and many other health profession schools around the globe participate in this tradition of humanistic care.
"Since 1993, The White Coat Ceremony has been an early and essential touchpoint of humanism on the path of a healthcare professional," said Richard I. Levin, president and CEO of The Gold Foundation. "Today, as we are facing the dual pandemics of COVID-19 and racism, the White Coat Ceremony is all the more relevant in emphasizing the importance of the human connection in healthcare. We are grateful for the leadership of Minot State University in elevating the message, both during the ceremony and throughout the years of education, that empathy and respect are critical parts of optimal care."
The Gold Foundation champions the human connection in healthcare. The foundation engages schools and their students, health systems, companies, and individual clinicians in the joy and meaning of humanistic healthcare, so that patients and their families can be partners in collaborative, compassionate, and scientifically excellent care.
About Minot State University
Minot State University is a public university dedicated to excellence in education, scholarship, and community engagement achieved through rigorous academic experiences, active learning environments, commitment to public service, and a vibrant campus life.
---