Halverson continues to teach abroad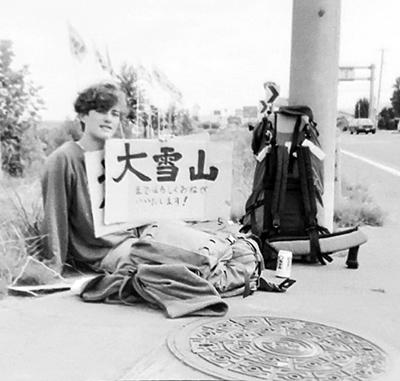 MINOT, N.D. – Associate Professor of English Cathryn Halverson specializes in American literature, but with a unique angle: traveling.
While Halverson did not grow up traveling, her first trip abroad opened her up to a new world.
"The first time I was on a plane was when I was 19, and that was to do a junior year abroad in Scotland," she said. "Once I got there, everything was so close. Then I did one of those Eurorail trips around Italy and France and Spain, and in the spring, I met this girl in my philosophy class. She said, 'Let's go to Egypt,' so I went to Egypt for five weeks."
After she earned her doctorate, Halverson taught in the U.S. for two years in Michigan and Alaska before she returned abroad to teach English and American Literature at a university in Kobe, Japan. During this time, she earned her first Fulbright grant to teach and do research in Norway while on a year sabbatical in 2008. Soon after, she moved to Denmark to teach American studies at the University of Copenhagen.
In 2018, she returned to the U.S. to teach English and American literature at Minot State. Since then, Halverson has found a way to teach at Minot State from abroad, as she taught remotely from Mexico during the COVID-19 pandemic.
Today, Halverson prepares to venture overseas again to fulfil her second Fulbright grant as Distinguished Chair of American Studies at Uppsala University's Scandinavian Institute of North American Studies in Uppsala, Sweden.  Research for her fourth book, a biography of early 20th century African American travel writer Juanita Harrison, motivated her to apply for the position.
"When I was making my application, I said the project was appropriate because the Fulbright's whole idea is cultural exchange between Americans and other nations, and here she's an American traveling all over the world," Halverson said. "She was mostly in Europe, but then she had three or four months in India, and she pressed China and was in southeast Asia a little bit, and she spent a little time in Scandinavia. When she passed through Sweden, she said, 'Oh, the people are so friendly here, I have no end of friends here in Sweden. I'm worried I won't get any writing done.'
"There's a lot in her book about how she was a Black woman and how traveling sort of revamped her identity in different ways. For example, she worked as a maid, but when she went to Egypt, she became a governess. I've worked on this book a long time, and I never really noticed that, but then I thought, 'Wait, what happened?'"

While much of Halverson's travel has been for academic purposes, she also enjoys traveling in her personal life.
"We travel a lot, my partner and I, together, and by ourselves," she said. "I think I've been to around 50 countries. We kind of go through stages. When I was in Japan, we had long, long breaks, so I'd always go to Europe. Then that got old, so I went to Thailand and other Asian countries a lot. Then I started branching out to Latin America because my partner's mother retired in Mexico.
"We try to go on bicycle a lot and be active. I've done cycle tours in New Zealand, Japan, Europe. We've gone hiking. We had this hard-core trip together where we left Japan by boat to Hong Kong, and then we crossed China, went into Pakistan, across India, and then flew into Thailand."
During her residency in Sweden, Halverson will teach classes, give lectures on her book, and continue her research. This research is part of why Halverson enjoys combining American literature with traveling.
"When I was a graduate student, there were a lot of opportunities to do something new, like archival work, where you go to libraries with collections and papers, work on your writers, and consult these collections, and sometimes get little fellowships to do that," she said. "It's interesting to see conversations between writers. It's kind of like this big puzzle and little pieces get filled in."
About Minot State University
Minot State University is a public university dedicated to excellence in education, scholarship, and community engagement achieved through rigorous academic experiences, active learning environments, commitment to public service, and a vibrant campus life.
---