Thompson wins scholarship from National Association of School Psychologists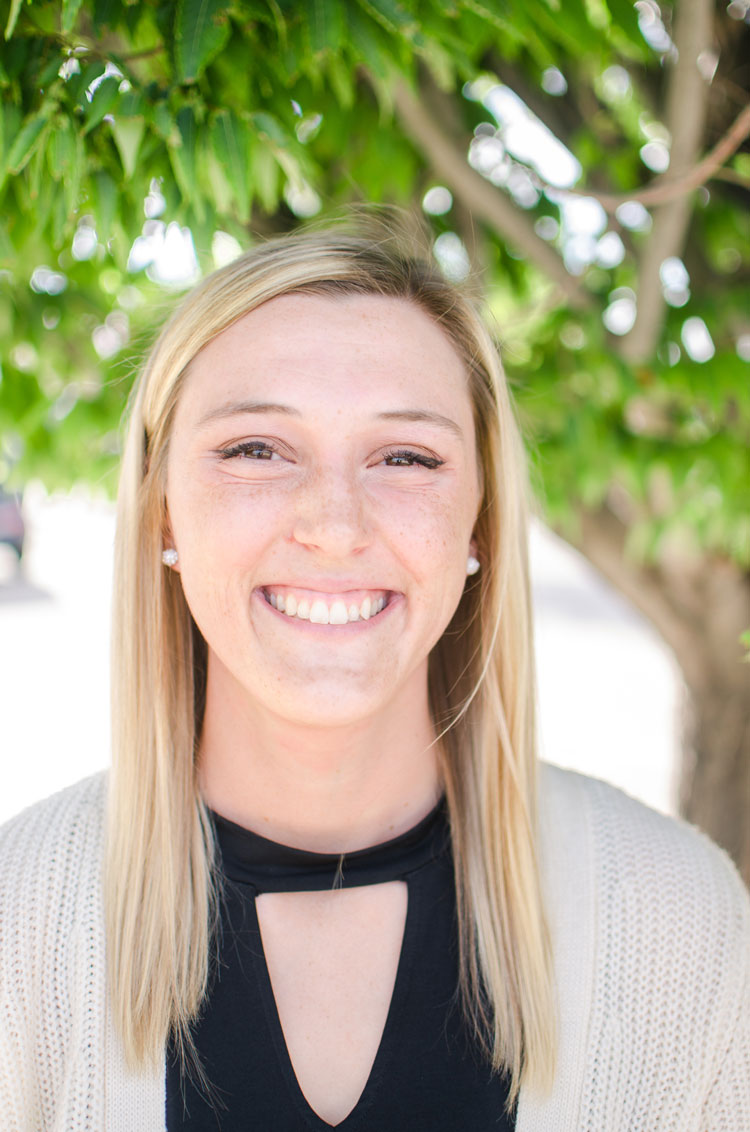 By Emily Schmidt
University Communications Student Assistant
studentpio@minotstateu.edu
SPOKANE, W.A. – During her time at Minot State, Jessica Thompson established many relationships with her professors in the psychology program. Those relationships built the foundation for her winning of the Paul H. Henkin Memorial Scholarship for excellence in applied research or program design as a newly certified school psychologist.
When Thompson transferred to Minot State from Kansas City, Kansas Community College, she was not entirely sure of what she wanted to do after graduation, but she quickly felt at home in the psychology program.
"I was able to take one of the intro classes through Dr. Olson (Professor Deborah J. Olson), and she had a lot of different professionals come in and talk about the different things you could do within the field of psychology," Thompson said. "At that time, the program director for the school psychology program was Dr. Darren Dobrinski, so he came in and was talking about what a school psychologist is and what they do. That was when I was like, yeah, that is exactly what I want to do for the rest of my life. So I got my undergrad and applied for the program."
Thompson earned her bachelor's degree in psychology in 2016 and stayed at Minot State to earn her Education Specialist in School Psychology degree. After that, another professor of hers influenced her to move to Spokane, Washington.
"When I started the program, Dr. Joseph Engler was the program director, and I was able to build a great relationship with him," she said. "He moved on and moved out to Spokane, so I entertained it as a possible internship opportunity and ended up getting the internship and moving out there."
The internship included work in three elementary schools in the Spokane Public School District and eventually turned into a full-time position.
"I love it," she said. "I get to do a lot of different things. The thing that people think of when they think of a school psychologist is that I get to do all of the cognitive, academic, social-emotional, a variety of testing to see if kids qualify for special education, but I'm also trained to do counseling. I get to consult and collaborate with teachers, help with academic interventions, behavior interventions, and a lot of other things, so I get to help at the student level, and then I also get to help at the systems level to help support the school to run and function as best it can."
In order to stay up to date with the constant updates in the school psychology field, Thompson became a member of the National Association of School Psychologists (NASP) when she started graduate school in 2017. Having recently completed research with Engler, Thompson presented their findings at NASP's national conference and earned her scholarship.
"I was able to collaborate with the local university through Dr. Engler, and we did a reading intervention in one of the elementary schools that I was serving during my internship," she said. "It's called PALS, or Peer-Assisted Learning Strategies, and we were able to implement that once a week for six weeks prior to school closures due to COVID-19. Over that time, we were able to show some really good growth. We focused on their oral reading fluency, how quickly and accurately they read text as they go through, and they had four times the amount of growth we expected.
"I'm really grateful for all the opportunities and still shocked that I was able to get this award," she said. "Through my program at Minot State, I was able to foster some great relationships. They do a good job of teaching how important relationships are as you go through the program and then transfer over to a professional, so that was what I was able to do.
"I got lucky, and this is what I'm supposed to do for the rest of my life. I have a younger brother, Colton, who was able to go through special education, and he had a lot of struggles but a lot of support going through school. He had a great school psychologist and a great special education team. He's my reason why I wanted to be a school psychologist, so I want to help the Coltons of the world."
About Minot State University
Minot State University is a public university dedicated to excellence in education, scholarship, and community engagement achieved through rigorous academic experiences, active learning environments, commitment to public service, and a vibrant campus life.
---