Enjoy 'A Little Night Musik' with the Minot Symphony Orchestra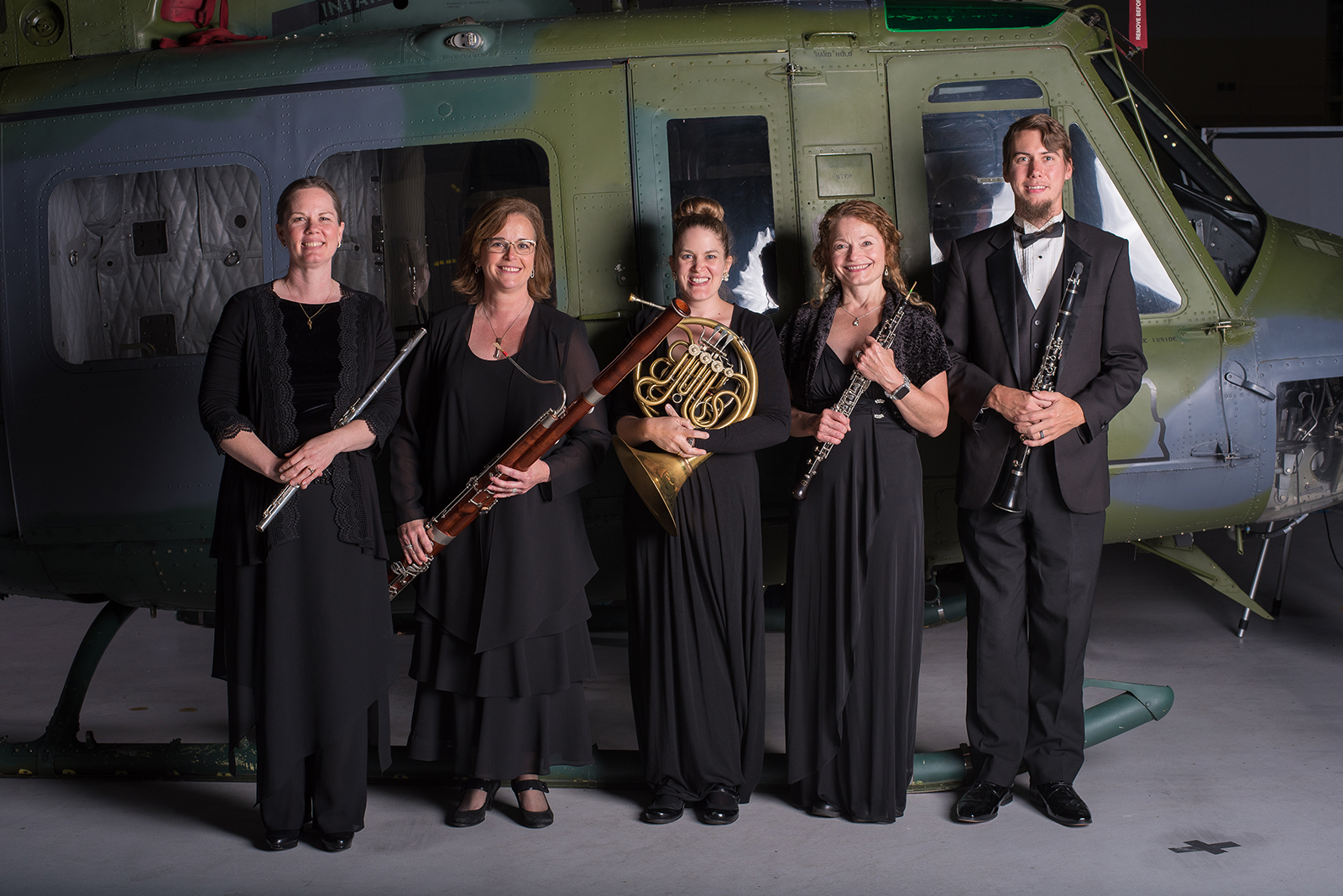 MINOT, N.D. – The Minot Symphony Orchestra (MSO) will present "A Little Night Musik" featuring music by Mozart, Tchaikovsky, and a world premier by one of their musicians, Matthew Benbenek.
 The MSO will welcome a limited, socially-distanced, live audience to attend the performance at Minot State University Ann Nicole Nelson Hall on Saturday, March 6 at 7:30 p.m. The performance will also be available via livestream.
Tickets for the performance must be purchased in advance and are available at minotsymphony.com. Following the MSU Beavers Restart guidelines, musicians and patrons will be required to wear a mask at all times.
The performance will feature the winner of the annual Minot State Honors competition, Hannah (Veazey) Deplazes, who will perform Tchaikovsky's "Variations on a Rococo Theme."
Deplazes is a Minot native and will graduate from Minot State University with a degree in cello performance May 2021. She has studied cello since the age of 8, including work with Caroline Busser while living in Germany from 2014-16. Deplazes has attended summer festivals including the Eastman Cello Institute, Dakota Chamber Music, University of Utah Chamber Music Workshop, High Peaks Music Festival, and Texas Music Festival: Orchestral Institute. She won the Minot Symphony Orchestra High School Soloist Competition in 2014 and placed third in the national Jugend Musiziert Wettbewerb in 2016. She has also competed in the MTNA Competition and the Bismarck Concerto Competition. She hopes to play for a professional orchestra for her career.
"Hannah has such an amazing story, balancing work, study, practice, and motherhood. Soft-spoken, kind, and serious in purpose, no added difficulty seems to slow her down. I am so excited that she will get to perform this great repertoire with the Minot Symphony before leaving for graduate school next fall," said Erik Anderson, Division of Performing Arts chair and professor of cello and bass, and MSO principal cellist.  "This a great fit for her, as a highly creative, musically deep performer. Each variation will sparkle like a short story in a larger volume. If you don't giggle just a little, you're not listening."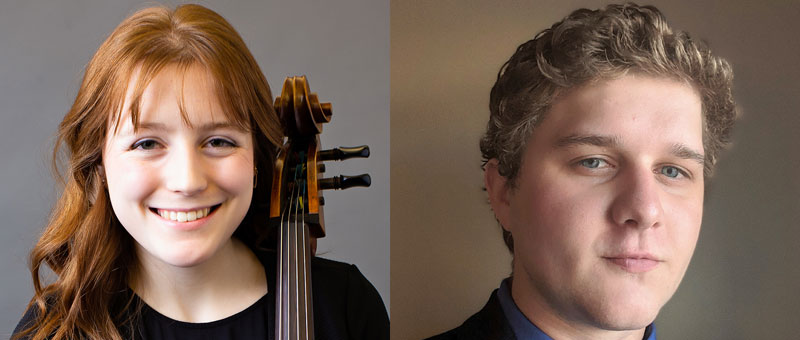 Hannah (Veazey) Deplazes and Matthew Benbenek
 "A Little Night Musik" will feature the world premiere of "Five Brief Maneuvers for Wind Quintet" by Matthew Benbenek, a violinist in the symphony. This piece will feature The SubZero Winds, a woodwind quintet of MSO musicians Elizabeth Demme, Kari Files, Deanna Carpenter, Sheri Lien, and Charlie Young.
"I have found he has a very unique voice and talent which will be very apparent after you listen to what will be the world premiere of his piece. 'Five Brief Maneuvers for Wind Quintet' shows a clear understanding of how to write for winds efficiently and idiomatically while been a piece full of wit and humor," said Efraín Amaya, assistant professor of music composition and theory, and music director of the Minot Symphony Orchestra.
Mozart's "A Musical Joke" and "Eine Kleine Nachtmusik (A Little Night Music)" will also be included in the program.
A pre-concert talk featuring both Deplazes and Benbenek will provide an engaging overview of the works being performed. The talk will be held via Zoom on Wednesday, March 3 at 7 p.m. and will be shared to the Minot Symphony Orchestra Facebook and YouTube pages. Ticketholders will receive an email with the Zoom link to join in the conversation. This pre-concert talk will be hosted by Anderson.
The Minot Symphony Orchestra is a unique blend of student, community, and professional musicians from the Minot area. This project is supported in part by grants from Arts Midwest and the North Dakota Council on the Arts, which receives funding from the state legislature and the National Endowment for the Arts.
About Minot State University
Minot State University is a public university dedicated to excellence in education, scholarship, and community engagement achieved through rigorous academic experiences, active learning environments, commitment to public service, and a vibrant campus life.
---