All eyes on Aschenbrenner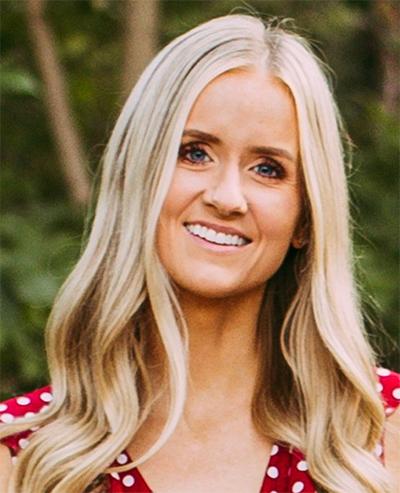 HIGHLANDS RANCH, Colo. – Like many college freshmen, Mallori Aschenbrenner was not entirely sure what she wanted her future career to be.
After doing one year of pre-pharmacy at NDSU, Aschenbrenner decided to change course thanks to her sister, Lindsay, who was then attending optometry school. Aschenbrenner decided that she would follow in her sister's footsteps.
Aschenbrenner transferred to Minot State where she majored in biology and worked part-time in an optometrist's office to get a glimpse of what her potential future would look like.
"That was a great opportunity to figure out that optometry was the right career path for me," Aschenbrenner said of her work experience. "I knew the ins and outs of what a day looked like and that is priceless when you're trying to figure out what kind of career you want to be in."
Aschenbrenner was confident enough in her future career that she applied for early admission to optometry school and was accepted.
Trading the Great Plains of the Dakotas for the beaches and palm trees of the West Coast, she attended the Southern California College of Optometry in Fullerton, California. 
Many of her classmates at SCCO received their undergraduate degrees from esteemed universities such as Cal and UCLA, but Aschenbrenner found that her own undergrad experience had adequately prepared her for the rigors of the program.
"I realized then how beneficial it was to have gone to a smaller school where I could get so much individualized attention," she said of Minot State. "Especially with some of my upper-level classes there were only seven or eight of us, so we had plenty of instructor interaction and time to absorb the material."

During her time at SCCO, Aschenbrenner maintained the highest GPA among her classmates, ultimately graduating valedictorian of her class. She also completed internships with Southwestern Eye Center in Casa Grande, Arizona, VA Southern Nevada Healthcare System in Las Vegas, and the Optometric Center of Los Angeles. 
Upon graduating, Aschenbrenner moved to Colorado where she joined her sister, Lindsay's practice, Loock Perfect Image Eye Care. To this day, Aschenbrenner and her sister see patients five days a week providing primary optometry care to their patients.
"We agree on most things, so it's been great overall," she said of working with her sister who she also said is her best friend.
"The idea is we're the local family eye doctors," Aschenbrenner said, "just like we grew up with in our small town."
About Minot State University
Minot State University is a public university dedicated to excellence in education, scholarship, and community engagement achieved through rigorous academic experiences, active learning environments, commitment to public service, and a vibrant campus life.
---