Pinnick sees one Mars mission delayed, joins another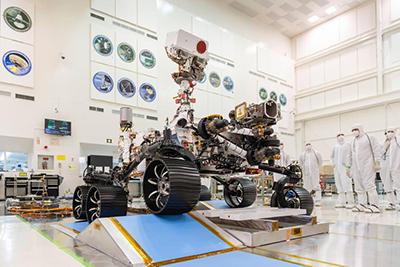 GREENBELT, Md. – NASA scientist and Minot State alum Veronica Pinnick was looking forward to the launch of the ExoMars rover in 2020, but in a year of unexpected twists and turns, the Mars space mission has been delayed until 2022.
Pinnick was a part of a team of NASA scientists that worked for years on a mass spectrometer for the Mars Organic Molecule Analyzer (MOMA), a scientific instrument aboard the ExoMars rover that will be used to collect samples once it lands on Mars.
"We are using this tool to look for complex biological molecules, something that looks like life," Pinnick said.
The decision to delay the launch was announced earlier this year when the European Space Agency, which is heading the mission, cited a need for further equipment testing, and complications presented by COVID-19 as the main causes for delay.
Space exploration is often an international effort, as is the case with the ExoMars rover. Pinnick's NASA team completed their contribution to the rover back in 2018 and passed it along to their European counterparts.
The mission itself is by all means ambitious. The journey alone from Earth to Mars will take nine months.
Pinnick and her team have seen the Mars mission delayed twice in the past two years and are now hoping that the 2022 launch will prove to be three times a charm, but until then there is plenty to be done.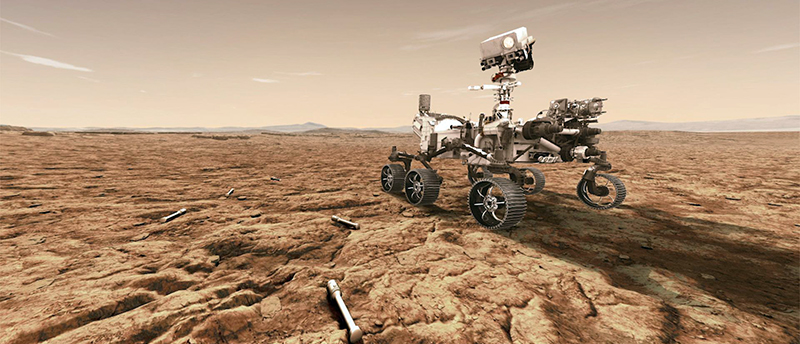 On July 30 of this year, NASA launched the Perseverance rover which is destined for Mars and shares a similar mission as the ExoMars rover. The Perseverance rover is expected to land on Mars in February 2021 and will spend two years collecting samples before the mission goes into its third and final phase of returning the samples to Earth.
"Interestingly, I am actually now working on both missions," Pinnick said. "There is a recent development where I am starting work on the third phase of Mars Sample Return, specifically designing, building, and testing the Capture, Containment and Return System (CCRS)."
While delays and unexpected hardships are par for the course, Pinnick continues to play her part in the great adventure of space exploration.
About Minot State University
Minot State University is a public university dedicated to excellence in education, scholarship, and community engagement achieved through rigorous academic experiences, active learning environments, commitment to public service, and a vibrant campus life.
---