Koh gains over 350K followers for food and travel social media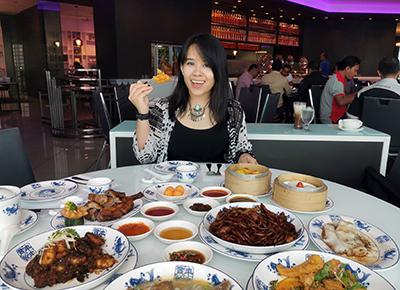 By Emily Schmidt
University Communications Student Assistant
studentpio@minotstateu.edu
MINOT, N.D. – After earning her Bachelor of Arts in broadcasting and theater from Minot State, Ariel Koh '17 moved back home to Malaysia. When she got there, her uncle offered her a business partnership that turned into a multi-platform success.
"My uncle Aaron has always been a huge influence in my life," she said. "Since I was a kid, he always taught me about the rat race and thinking outside the box, so when I came back from the states, he approached me with the opportunity to be a business partner and start up this food and travel channel as a business in Kuala Lumpur, the state that I live in.  I had all the skills necessary to build the channel from scratch, and I love food and travel, so I thought I should give it a try."
The growth of her platform, Malaysia Food and Travel, was slow at first, when she ran her Facebook, Instagram, and Tiktok accounts by herself, but that did not discourage her from moving forward.
"I had almost no engagement in the beginning, but I just kept trying different things," she said. "My uncle guided me as well. The more content I did, the better I got. We continuously change our format as the trend and algorithm changes on Facebook and Instagram."
As her numbers rose, Koh gathered enough of a following to expand Malaysia Food and Travel into a business that supported not only herself, but two other team members as well.
"It's super exciting. It's way better than handling everything alone."
With over 250 thousand followers on Facebook, over 100 thousand on Instagram, and almost 15 thousand on Tiktok, she and her team search for the best food and travel destinations in Malaysia, or as Koh puts it, "we do the hunting for our viewers."

On top of gathering her following, Koh's work has been featured by several big-name accounts like Universal Music Group (UMG) and Tiktok Malaysia, most recently winning a Tiktok contest hosted by UMG.  Watch the winning video HERE.
While she built her success single-handedly in the beginning, Koh cannot help but acknowledge the people in her life who helped her gain the skills she has used in the process, including her uncle, her mother, and her bosses and coworkers from Fiancée in Minot and The RealHousewives Closet.
Her time at Minot State also played a factor in her success.
"Being in Neil Roberts' (associate professor of broadcasting and professional communications) class was amazing," she said. "I had a really thick Malaysian accent when I went there, and Neil was so patient in teaching me how to enunciate properly which vastly improved my speaking skills. He also taught me several valuable lessons in how to be a host on TV, how to ad-lib and how to piece together a story. I use all these techniques in my videos now.
Koh gives credit to Director of Theater Aili Smith and the Campus Players of Minot State's Theatre Arts program as well.
"They gave me so many opportunities to act and were always so supportive and encouraging," she said. "I feel so grateful that this amazing University and beautiful town with beautiful people exist. If it were not for the affordable tuition, I would not be able to have these amazing experiences in my life."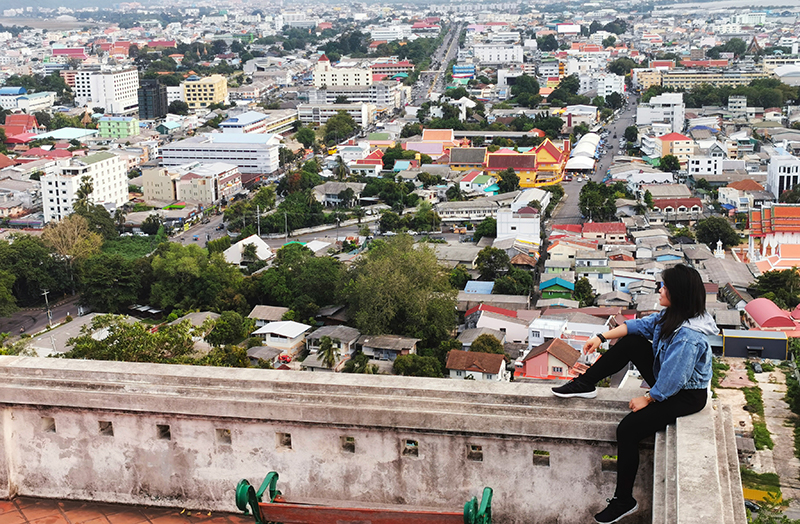 About Minot State University
Minot State University is a public university dedicated to excellence in education, scholarship, and community engagement achieved through rigorous academic experiences, active learning environments, commitment to public service, and a vibrant campus life.
---