Senior Spotlight: Josh Bykowski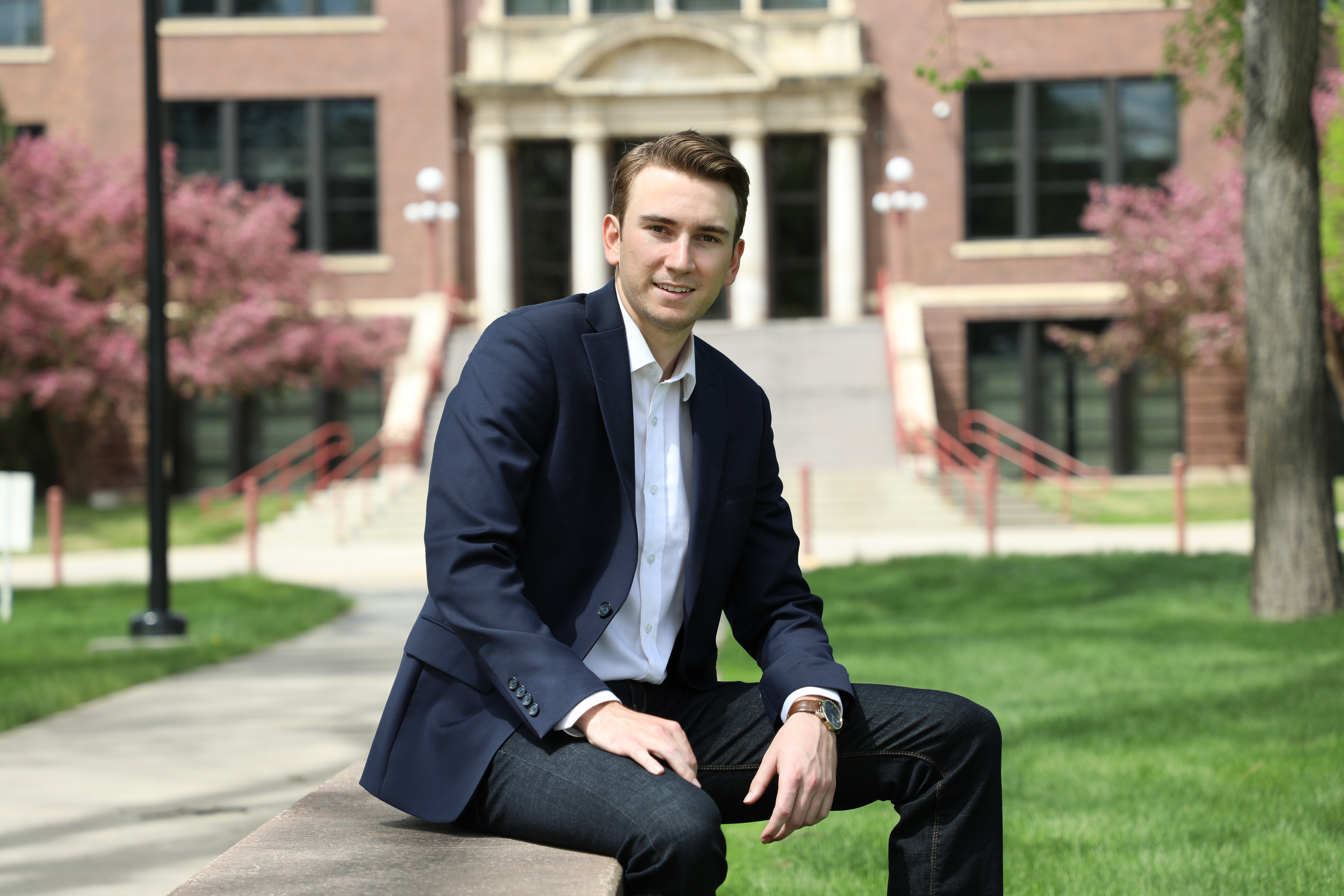 MINOT, N.D. – Whether it is in the classroom, on the hockey rink, or working on the campus grounds, Josh Bykowski enjoys the diversity found at Minot State.
"The community — one thing I noticed about Minot — is having the air force base (Minot Air Force Base) and the affordability of the institution, is that it brings in a large range of people from all over the place," he said. "I've met people and have made friends from Zimbabwe, I have friends from South Korea, I have friends from around the United States from all different states, and meeting people who have served overseas is always interesting to me."
It was that characteristic that brought the goalie from a farm north of Vermilion, Alberta across the border.
"When I was playing junior hockey in Canada, this was a close school to where I was at," he said. "I always wanted to experience America, and Minot State had the right community and the right environment that I was looking for, and that made sense to me."
It didn't take long for Bykowski to find his place at Minot State and his niche. Graduating with concentrations in political science, philosophy, and economics, the history major received acceptance letters to two law schools, and this fall will find him at the University of St. Thomas School of Law in Minneapolis, Minnesota.
He already has a focus for his law studies.
"I'm interested in the technology side of things," he said. "I wrote my personal statement to the schools around privacy and data protection, so things like new devices that are always collecting data on us and the complex algorithms they run. They benefit us productively and socially and communication-wise, but they also have social costs that not a lot of people are thinking about."
The world transitioning to remote learning and work environments seems apt given his interests, while his experiences at Minot State have prepared him for the next stage of his life.
"I had professors who helped me hone in my skills — the researching skills, the writing skills, the logical skills, the analytical thinking. With the hockey aspect, I think the biggest asset was learning discipline and teamwork. The discipline aspect, in college you want to go out with your friends every weekend but sometimes you have to put that aside for the greater things.
"I think that's a really valuable skill, not just in college but in life. If you can put off immediate pleasure for long term gain, I think that's definitely a good skill to have."
About Minot State University
Minot State University is a public university dedicated to excellence in education, scholarship, and community engagement achieved through rigorous academic experiences, active learning environments, commitment to public service, and a vibrant campus life.
---