Minot State offers new cybersecurity and operations degree options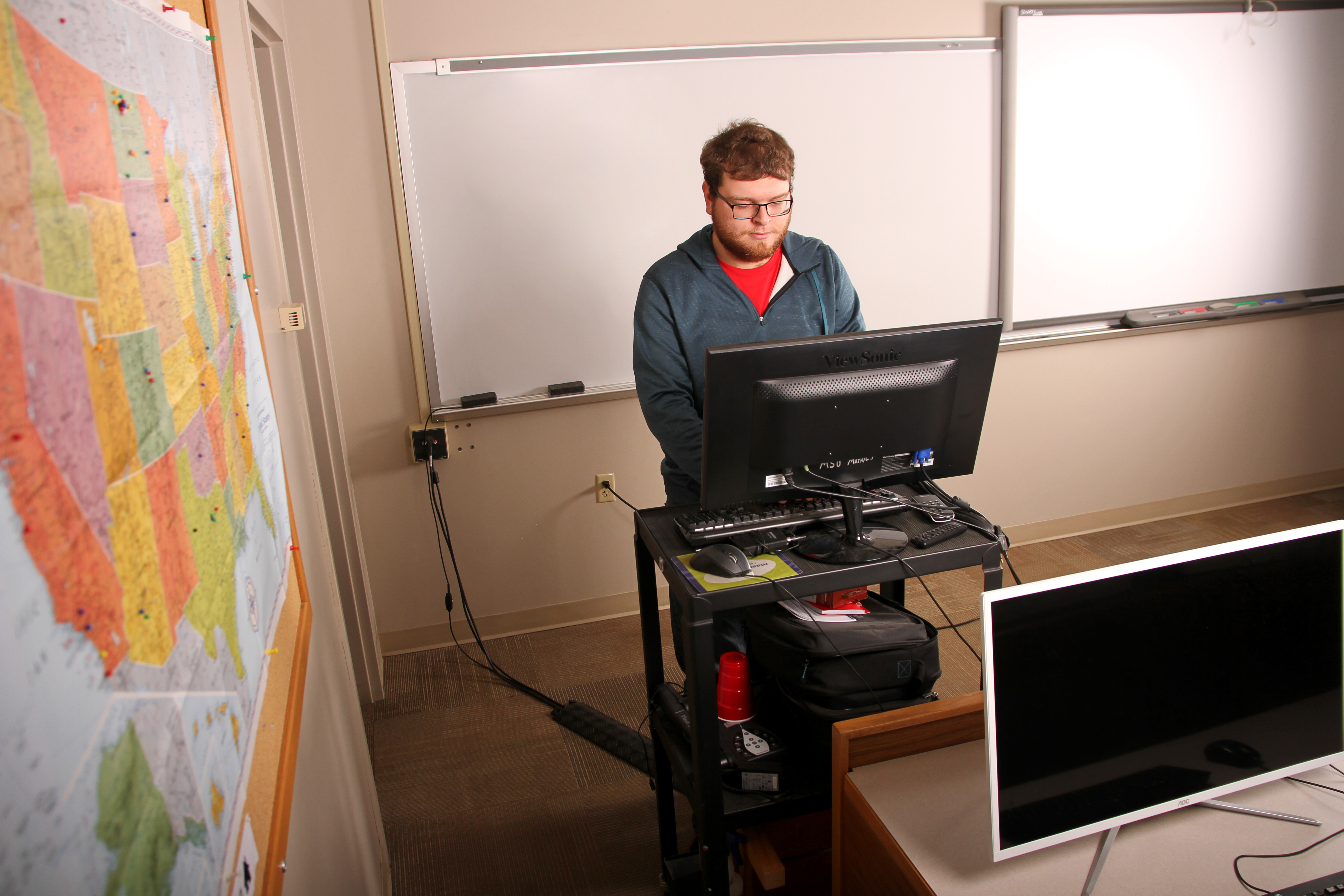 MINOT, N.D. –  As cybersecurity risks continue to increase, Minot State University's new major and minor in cybersecurity and operations will train students to combat those hazards.
"Our cybersecurity major and minor is intended to equip a student with the knowledge and skills to defend computer operating systems, networks, and data from cyberattacks," Scott Kast, Minot State math and computer science chair and professor, said. "These skills will be taught using both theoretical and hands-on approaches."
Global connectivity and usage of cloud services to store sensitive and personal data continues to increase cybersecurity risks. The widespread poor configuration of cloud services paired with increasingly sophisticated cybercriminals means the risk that an organization suffers from a successful cyberattack or data breach is on the rise.
The cybersecurity and operations degrees intend to help combat those issues.
"The faculty at Minot State have the expertise required to educate and train students to be successful in cybersecurity," Kast said. "The faculty also gives students support outside of class to keep students on a successful path; you are not just a number when taking this degree at MSU."
Earning this degree will open a myriad of job opportunities for graduates including positions as security architects, penetration testers (or ethical hackers), security engineers, security auditors (or forensic experts), and more. The average starting salary for cybersecurity positions is $75,000.
Cybersecurity Ventures predicts there will be 3.5 million unfilled cybersecurity positions by 2021, up from 1 million in 2014. The cybersecurity unemployment rate dropped to zero percent in 2016 and has remained there ever since.
"Cybersecurity is important because it encompasses everything that pertains to protecting our sensitive data, personally identifiable information, protected health information, personal information, intellectual property, data, and governmental and industry information systems from the theft and damage attempted by criminals and advisories," Kast said.
For more information about the Bachelor of Science in Cybersecurity and Operations or the minor, Kast can be reached at scott.kast@MinotStateU.edu.
About Minot State University
Minot State University is a public university dedicated to excellence in education, scholarship, and community engagement achieved through rigorous academic experiences, active learning environments, commitment to public service, and a vibrant campus life.
---