Student Government honors exceptional 2018-19 professors, advisor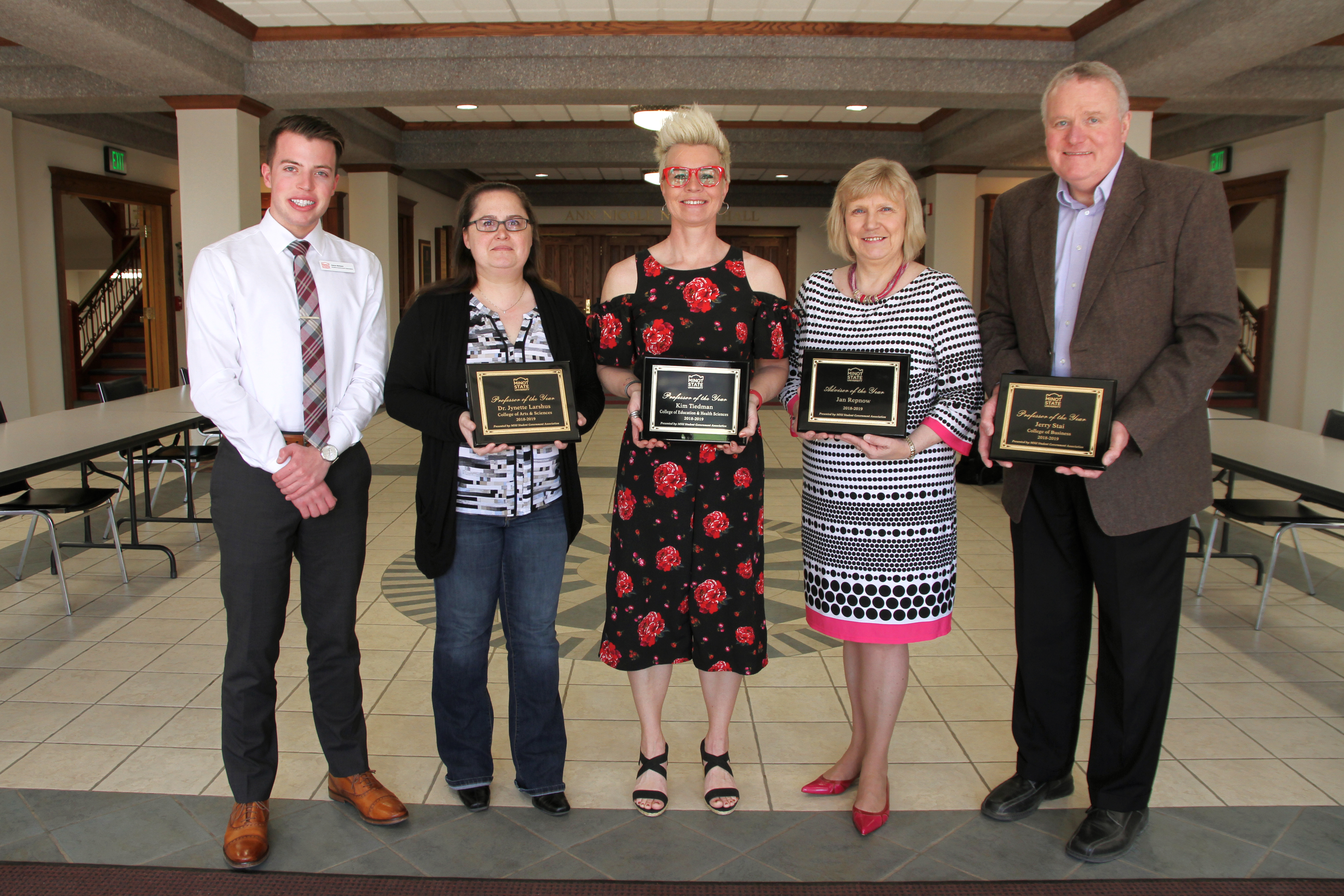 MINOT, N.D. – Each year, the Student Government Association (SGA) at Minot State chooses three outstanding faculty members to receive Professors of the Year Awards and one faculty member to receive the Advisor of the Year Award.
"Recipients are nominated through SGA senators who each have an opportunity to showcase some of the ways that they have gone above and beyond for MSU students both in and out of the classroom," Aaron Richard, SGA president said.
SGA has announced the winners for the 2018-19 academic year. One professor from each of Minot State's three colleges were named professor of the year.
Dr. Jynette Larshus, associate professor of sociology and political science, was named professor of the year for the college of arts & sciences. Kim Tiedman, nursing instructor, was named professor of the year for the college of education and health sciences. Jerry Stai, assistant professor of accounting & finance, took the title for the college of business. Jan Repnow, assistant professor of business information technology was named advisor of the year.
"These awards allow students to recognize some of the members of our academic who strive to make Minot State the very best place it can be in terms of academic quality and experience," Richard said.
About Minot State University
Minot State University is a public university dedicated to excellence in education, scholarship, and community engagement achieved through rigorous academic experiences, active learning environments, commitment to public service, and a vibrant campus life.
---