Minot State Concert Choir, MSU Singers present: 'Not One Sparrow is Forgotten'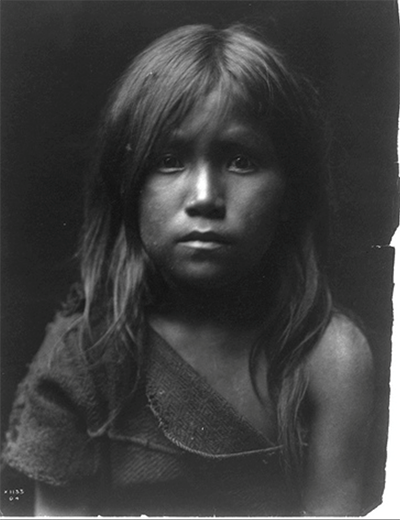 MINOT, N.D. – The Minot State University Concert Choir and MSU Singers will present "Not One Sparrow Is Forgotten: Music from the Northern Plains," on Monday, April 15 in Ann Nicole Nelson Hall starting at 7:30 p.m.
The program is in partnership with the Minot State University Native American Cultural Center. "Not One Sparrow Is Forgotten" is a passion concert for the missing and murdered Indigenous women conducted by Emerson Eads, Minot State assistant professor in music and director of choral activities, with Briana Schwan, MSU adjunct instructor of music, on piano. The concert is in conjunction with the National Day of Awareness for Missing and Murdered Native Women and Girls on May 5.
"Since four Indigenous Alaskan friends of mine were wrongfully incarcerated for 18 years in my home state of Alaska, art and music have taken on a renewed meaning for me," Eads said. "Music for music's sake seems no longer viable to me in a world where justice does not serve everyone. While I know that not everyone shares my personal perspective with regard to art for art's sake, I do wish the choral concerts that I present with the Minot State University Choirs to somehow shine a light on injustice, and be a voice for the voiceless. Perhaps, if nothing else, the performer and listener will be given the opportunity to unite in empathy."
Eads challenged his students to think of issues of importance in their own lives and use that passion to organize a spring concert. He was approached by Minot State students who voiced personal concerns about missing and murdered Indigenous women and men in North Dakota and around the country. Eads and Minot State University Native American Center Director Annette Mennem worked together to come up with ideas for the concert.
"Emerson told me his vision and asked if this was something MSU could do — I told him absolutely," Mennem said. "He sung me a song and I made a few calls with the goal of incorporating Indigenous music and dance into the concert. My role in this event is to continue to bring awareness to what's happening to our women and girls. It appears history is repeating itself, my goal, is to help write a better history when it comes to Indigenous people."
As Savanna's Act, a bill that requires the Department of Justice (DOJ) to update the online data entry format for federal databases relevant to cases of missing and murdered Indigenous women and men to include a new data field for users to input the victim's tribal enrollment information or affiliation, was re-introduced in the United States' Congress, Eads drew on his past, a comradery between his home state of Alaska and his current state of North Dakota, and Holy Week to write the Passion Concert.
"I was approached by students and was moved by their concern," he said. "And, fortuitously, my home state senator, Sen. Lisa Murkowski, rescued Savanna's Act, which North Dakota's Sen. (Heidi) Heitkamp had introduced. When I heard Alaska had joined forces with North Dakota to pass Savanna's Act, I knew we had to respond with song.
"This concert fell during Holy Week, so I felt the perfect way to present this concert was to parallel the plight of the Indigenous peoples with the harrowing journey that Jesus made to his crucifixion. There is a rich tradition of music written for Holy Week, and an equally beautiful folk music tradition here in the United States. My hope was to present a concert of Passion music written specifically for Holy Week in Renaissance Europe, interspersed with choral arrangements of American folk music that would serve as a modern day and English exegeses on the Latin poetry describing the suffering of Jesus."
Mennem and Eads hope the concert will help shed light on the subject of injustice both in North Dakota and around the world.
"Perhaps just by singing together, we can create more spaces where empathy can abound," Eads said.
The program is free and open to the public. For more information, see attached FLIER or call 858-3185.
About Minot State University
Minot State University is a public university dedicated to excellence in education, scholarship, and community engagement achieved through rigorous academic experiences, active learning environments, commitment to public service, and a vibrant campus life.
---