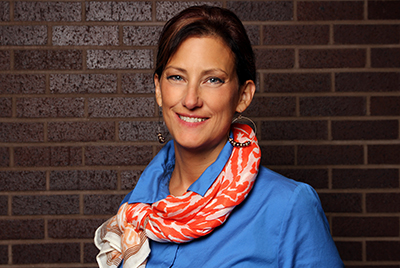 "Parkinson's disease is the second most common neurodegenerative disorder of adults, yet there is minimal content in nursing school curricula on it. The purpose of my applying for a place with the program is to acquire the depth of knowledge to attain an increased level of expertise to be able to educate nursing students on the complexities of caring for an individual with Parkinson's disease."
Renee Duncan, nursing instructor
University Communications
Duncan accepted into faculty program at Parkinson's Foundation
MINOT, N.D. - Minot State University nursing instructor, Renee Duncan has been accepted into the Edmond J. Safra Visiting Nurse Faculty program at the Parkinson's Foundation in Golden Valley, Minn.
Duncan was one of 35 applicants selected into the 40-hour accredited "train the trainer" program designed to provide nursing faculty with the knowledge to educate students about Parkinson's disease. The program includes didactics, clinical time with patients, participation in a Parkinson's disease support group, and the opportunity to develop an independent project. Duncan will also receive a $2,000 stipend upon completion of the program.
"Parkinson's disease is the second most common neurodegenerative disorder of adults, yet there is minimal content in nursing school curricula on it," Duncan said. "The purpose of my applying for a place with the program is to acquire the depth of knowledge to attain an increased level of expertise to be able to educate nursing students on the complexities of caring for an individual with Parkinson's disease."
Duncan has worked professionally with clients who have Parkinson's disease and has witnessed the struggle they experience on a daily basis. She recalled one patient in particular who had been taken off medication after it stopped working effectively.
"The constant tremors that shook her body made it impossible to be able to do any self-cares. The client's constant moving exhausted her body and it broke my heart. I wanted to be able to help, but I didn't know the best options," Duncan said.
Duncan will attend 10 to 12 hours of didactic training in Golden Valley June 12-13. Afterwards, she will have six months to complete 16 hours of clinical work, three hours support group participation, and 10 hours of work on her independent project.  
ABOUT MINOT STATE UNIVERSITY
Minot State University is a public university dedicated to excellence in education, scholarship, and community engagement achieved through rigorous academic experiences, active learning environments, commitment to public service, and a vibrant campus life.
---